HOW TO START YOUR OWN SUCCESSFUL BUSINESS
Have you always wanted to be a business owner? I'll show you how to start your own successful business so you can start making money in no time! It's not as complicated as most people think!
I'm Ted Thomas, and over the past 30 years, I've been involved with a home business. Today I'm going to discuss how to start your own successful business.
This is a big decision because you will now separate yourself from being told what to do daily by someone else and telling yourself what to do. Let's hope you are not too tough or difficult of a boss.
There are a lot of things to think about with your own business. Are you thinking, "I want to start my own business but don't know what to do. What are the most successful small businesses?"
I'll lay out suggestions and some ideas. I'll also show you a home business that you can copycat, become successful, and ultimately independent and financially secure.
Want to learn how to start your own successful business in real estate? Ted Thomas shares what made him and so many of his students into successful entrepreneurs in the field of alternative real estate investing. Live the life of your dreams. Learn how with this FREE mini class!
HOW TO START YOUR OWN SUCCESSFUL BUSINESS – SOLVING PROBLEMS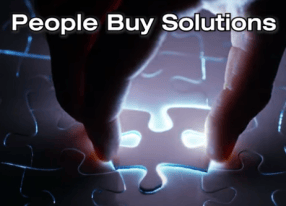 You are the boss. That has a good sound to it, don't you think?
If you're looking for starting a business ideas, think about your skills and the fact that the business must do something, solving problems for others.
The product or service must provide benefits to your customers or clients. Otherwise, why would someone pay you?
HOW TO START YOUR OWN SUCCESSFUL BUSINESS – YOUR INTERESTS
Prior to getting started, I'm sure you've thought about your own interests.
Are you a people person and like working with people, or would you prefer being a solo entrepreneur working alone? There's no wrong answer, but you need to think about it.
Your own business allows you the freedom to do what you want when you want to do it. There is no boss. Although very soon, you'll discover that the checkbook and bank account will be a demanding boss, especially when the accounts are low.
HOW TO START YOUR OWN SUCCESSFUL BUSINESS – EMPLOYEES
When looking into how to start a small business, for sure you've thought about this, and you've already researched your business idea. Maybe you've tested it to see if it will work with your friends and relatives.
Are you going to need helpers, employees? What will you require them to do, and what space will you have for them?
What are you going to pay them? Where is the money coming from to pay them? That's the big question.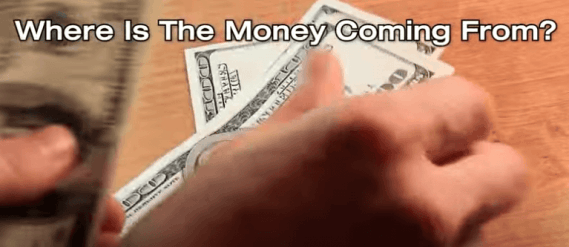 HOW TO START YOUR OWN SUCCESSFUL BUSINESS – CLIENTS
Small business requires a leader who knows where the new business is coming from.
Who are the clients that need the product or service? Where are those clients? Can you find them? When you do, how many of them can you handle?
For example, you're currently reading my article, I'm guiding, teaching, and giving examples. Some will make money quickly with the examples. Others will do nothing. How will you find your clients?
One of the ways to find clients is to use media like YouTube to communicate. What happens if 5 or 10 viewers want to get started? Can you handle that? How will you accommodate business when you get it?
HOW TO START YOUR OWN SUCCESSFUL BUSINESS – EXPERIENCE
Let's go back to the reasons you want to be in business for yourself. More than likely you have experience, not just ideas.
Will your experience improve other people's lives? If so, you can be paid for your knowledge.
What happens when dozens of people want your help? You must answer the question.
HOW TO START YOUR OWN SUCCESSFUL BUSINESS – COMPETITORS
Think about competitors. Who are they? Where are they? This is a great source of knowledge. You can learn a lot from your competitors.
First of all, if there are competitors, that's good. That means there is a market for your product.
Can you create, build and sell a better product. Could your product have more benefits? Could it be sold for less money? In other words, how will you compete? If you're not better, you'll be doomed.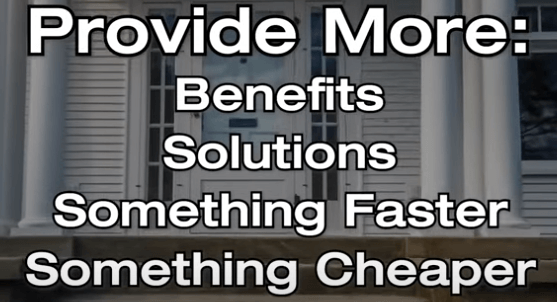 HOW TO START YOUR OWN SUCCESSFUL BUSINESS – MY BUSINESS
What business is most successful to start? Well, I'll tell you what's been wildly successful for me.
30 years ago, I discovered a highly profitable subset of the traditional real estate market.
Most people were not interested, but I was because the purchase made sense. I could buy low, and I could sell for a higher price and keep the margin.
The business was tax deeds and tax liens. Right away, I knew this would be perfect and profitable.
I have a free gift for you, a 1-hour, streaming-video Mini Course that will teach you how to start your own successful business investing in alternative real estate for pennies on the dollar to earn a secure passive income, residual income, and generate massive cash flow! 
HOW TO START YOUR OWN SUCCESSFUL BUSINESS – BARGAIN REAL ESTATE
The local governments were practically giving away used and abused properties for 10 cents, 20 cents, or 30 cents on the dollar.
All of this was legal and ethical, but was not pretty. However, I was grateful that I found a profitable business even though it wasn't glamorous.
The fact that I could buy low and sell for outrageous profits was motivation. It was a huge change to transition away from slow-moving, bureaucratic, traditional real estate.
When I researched and realized over 3,000 county governments across the United States auctioned tax delinquent properties, I knew this was transformational.
HOW TO START YOUR OWN SUCCESSFUL BUSINESS – MARKETING
What about you? Where will you find your customers to buy your products? You must know where they hang out. You must know why they want your product. If you haven't figured that out, stop until you do.
For example, I know that dozens of people in every community are searching for bargains, especially young people who want their own piece of the rock, meaning they want to own land or property.
How do I find them? I simply use the abundant media available.
I announce my property for sale on Facebook Marketplace, Craigslist, multiple listing service, Trulia, Zillow, eBay, the local Penny Saver newspaper, flyers in the neighborhood and signs on the property.
HOW TO START YOUR OWN SUCCESSFUL BUSINESS – TAX DEFAULTED PROPERTY
County governments confiscate real estate with defaulted taxes regularly. The legislature requires property owners to pay property taxes.
People abandon property. People die and don't pay taxes. Thousands of properties are available.
All I have to do is solve a buyer's problem, and buyers want auction properties.

HOW TO START YOUR OWN SUCCESSFUL BUSINESS – A HOME-BASED BUSINESS
Today I'm discussing how to start your own successful business, and this is a perfect home-based business.
You can research and find something new, or you can find something that's already profitable and do it better than the competition.
If you've been wondering how to start your own business from home, you can do all of this from a small home office where you can buy low at the auction, sell low to clients and become financially independent.
TAKEAWAY
We hope you enjoyed Ted's lesson, "How to Start Your Own Successful Business"
In a nutshell, succeeding in business requires being a problem solver. People will pay for a product or service that makes a problem go away.
Take a look at your competition to see what they're doing, then do it better, faster, or at a lower price. Also, take your skills and experience into account.
Consider whether you'll need employees, where you will find your clients, and how you will pay your business expenses.
Do you want to do something new, or would you prefer to copycat something proven that works?
Would you like to know how to start a small business at home that pays big profits, that's tried and true, and that generates massive cash flow and residual income?
Ted Thomas discovered such a business 30 years ago, and he's been teaching it for over 25 years. See what his students have to say about it.
Ted discovered that counties all across the United States were selling tax delinquent property for pennies on the dollar, and these properties were being sold without a mortgage. Since he could purchase those properties at amazing discounts, he could also sell them for a sizeable discount quickly.
Imagine purchasing a mortgage-free property with an assessed value of $100,000 for 20 cents on the dollar then rapidly selling it for 60 cents on the dollar. Then imagine doing this over and over again. It's a recipe for financial independence.
Even if you don't have a lot of money, you can still get in the game with tax lien certificate investing. These certificates are sold in a wide variety of amounts, less than $100 or more than $100,000, and they pay enormous interest rates, up to 36%.
Since tax lien certificates are secured by real estate, if you don't get paid, you get the property, and you get the property without a mortgage.
If you'd like to learn more about how to start your own successful business investing in deep discount real estate, there's no one more qualified to teach you than Ted Thomas, America's leading authority on tax lien certificates and tax defaulted property investing.
Ted is the only one who provides full support and complete training with home study courses, Q&A webinars, live tutorials, workshops & web classes, and personal one-on-one coaching.
Get started today at no cost with Ted's FREE Master Class, that reveals the incredible opportunities available in bargain real estate. The class is only about 1 hour of streaming video and contains life-changing information! You can't afford to miss it!