Ted Thomas Customer Support Team
The Ted Thomas customer support has a simple pledge – If you need assistance, they will put down everything and give you their full attention. You have our full backing and support on your way to becoming a successful Tax Lien Certificate and Tax defaulted property investor.
Meet the Ted Thomas Customer Support Team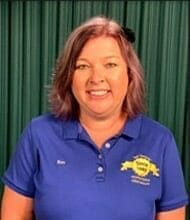 Believe it or not 12 years ago… Kim started out as a temp at Ted Thomas' office Today, Kim travels with Ted to all speaking engagements and manages the office in Florida. Kim is now responsible for "A little of this… and a lot of that" including event coordination, accounting, travel coordination, and Ted's assistant when traveling and at events.
Lance has been a part of the Ted Thomas team since 2014 and has been assisting Ted with his internet marketing and development. Lance is following in the footsteps of his mentor, Ted Thomas and learning new things from Ted everyday about how to be dedicated and study from those around you to gain the success in life that everyone desires. Lance has helped Ted with many deals over the years.
Email:
We respond to emails during regular
business hours and will answer
you as quickly as possible.
Phone:
Our Customer Support Team is waiting
to take your call. Our office hours are:
Monday – Friday, 8AM to 4PM (US Eastern Time)
Customer service is so important that we offer live training sessions 5 days a week for members, please make sure you take full advantage of this service to learn about all the features and tools in Ted Thomas' Resource Center and the continuously being updated course materials.
Jones & Trevor Marketing, Inc.
260 N Tropical Trail
Suite 204
Merritt Island, FL 32953
Phone: (321) 449-9940
Email: info@TedThomas.com