Most people use real estate brokers when they want to sell property, but how do you sell a house without an agent? Learn strategies you can use to not only sell quickly but also make residual income streams!
I'm Ted Thomas, and I've been involved in real estate, buying and selling rental houses, apartment properties and commercial office buildings for decades.
In the last 30 years, I've been involved with an alternative real estate program which is government mandated and managed, and is called tax liens and tax deeds.
Today, I'm going to answer your question, "How do you sell a house without an agent?" We do this a lot in the business of alternative real estate.
Want to learn how you can make big profits in real estate? Would you like to buy mortgage-free homes for pennies on the dollar? Or earn double-digit interest rates? Learn how with this FREE mini class on how to generate quick cash flow and create residual income from real estate!
HOW DO YOU SELL A HOUSE WITHOUT AN AGENT? – REALTORS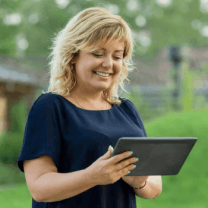 I'll start by telling you agents, brokers, and realtors are a pool, a research source, that would help you be more successful. They have experience and training that will guide you, assuming you are willing to ask questions.
My experience with the above has always been positive, and I personally am always prepared to pay these people for their experience and expertise.
The world has changed dramatically for these agents, brokers and realtors. The whole industry of real estate is much better with customers than a decade ago.
Now let's talk about how to sell your house without paying commission.
HOW DO YOU SELL A HOUSE WITHOUT AN AGENT? – STRATEGIES
So, how do you sell a house without an agent? Before I finish here, I'll reveal a number of ways to sell a house, and you'll learn about traditional methods and other easy-to-follow methods.
Plus, you'll be exposed to entrepreneurial strategies, which will make you much more productive if you're selling a not so perfect used and abused property, like tax lien and tax deed real estate.
Starting with Craigslist, Zillow, eBay and Facebook Marketplace and adding as many electronic markets as possible sounds like a lot, however, the cost is only pennies.
HOW DO YOU SELL A HOUSE WITHOUT AN AGENT? – PRICE
Price is always important. Buyers will know average prices in the neighborhood and the surrounding area.
If you have an above average property in a pristine neighborhood with superior schools, brokers will flock to your offers to purchase.
The challenge is that most properties in the existing used market are very much the same, and you'll need to learn how to emphasize the uniqueness or difference from the competition.
HOW DO YOU SELL A HOUSE WITHOUT AN AGENT? – UNIQUENESS
Selling requires a lot of activity, signs and advertisements. Sometimes this is difficult if you are competing, and you don't have uniqueness.
Selling requires you to determine the difference between you and the competition so you can sell based on the difference.
I've been in the tax lien and tax deed business for 30 years. When I discovered this little-known, lucrative market, I could see the difference immediately.
HOW DO YOU SELL A HOUSE WITHOUT AN AGENT? – TAX DEFAULTED PROPERTY
The more I learned about this tax lien and tax deed business, the more I liked it.
I could buy tax delinquent property directly from the government, which allowed purchase price discounts of 60%, 70%, and 80% less than market value.
That one point translates to a huge margin difference between the purchase price and the retail price.
Purchasing at auctions for 10 cents, 20 cents, or 30 cents on the dollar based on the official county tax collector's assessment gives the auction buyer a competitive advantage because you could sell under market.
When I realized I had discovered a 200-year-old business right under my nose, I knew that with financing I could clean up and make money. Plus, I could sell it myself without an agent. It's how to buy and sell a house without a realtor quickly.
At that point, I never looked back. Having a competitive advantage makes it easy.
HOW DO YOU SELL A HOUSE WITHOUT AN AGENT? – A BUSINESS OF ABUNDANCE
I know many of my viewers are concerned. They believe they've missed the big run up in real estate prices, and they think it's too late for them.
Today you'll learn that it's not too late to build a good future using different skills.
Here's a secret. Rarely do investor buyers think of selling before they buy. If you understand what we teach our clients, you'll come up with some big profits.
You can earn $25,000, $50,000, or even $100,000 on one deal. This is a business of abundance.
Learn how you can secure your financial future with this FREE mini class on bargain real estate investing. It's a gift from me to you. Be sure to take advantage of it today!
HOW DO YOU SELL A HOUSE WITHOUT AN AGENT? – TAX DEED AUCTIONS
There will always be too many auctions. Nationwide, over 5,000 tax deed auctions are scheduled yearly.
The county treasurer is not interested in keeping the auction property.
The starting bids are usually very close to the back taxes, much lower than wholesale real estate. Back delinquent taxes could be only 10 to 20 cents on the dollar.
Amateurs tend to bid up the prices, so research is important.
HOW DO YOU SELL A HOUSE WITHOUT AN AGENT? – THE WALMART STRATEGY
Folks, I'm answering your question, how do you sell a house without an agent? The simple answer is it helps if you are different.
Can your price be much different? Can your terms be different? Can your financing be different?
Just like you, everyone wants to save money and purchase at bargain prices. In your town and mine, the most popular retail stores happen to be Costco, Walmart, and Target and they all use a similar business model.
Simply stated, buy low and sell low and do it quickly. I call this my Walmart strategy.
HOW DO YOU SELL A HOUSE WITHOUT AN AGENT? – APPEALING TO BARGAIN HUNTERS
If you can buy for 20 cents on the dollar, it's perfectly legal to resell at only 70 cents on the dollar. For sure, that will get the attention of bargain hunters who are looking for a deal.
Keep in mind, everyone doesn't expect to purchase a brand-new pristine property. Those who do have high expectations usually don't have credit challenges and low FICO scores.
HOW DO YOU SELL A HOUSE WITHOUT AN AGENT? – PROFIT MARGIN
For example, a 4-bed, 3-bath home located on 2 acres has a tax assessed value of $400,000. However, it's listed and scheduled for tax auction at 10 or 12 cents on the dollar.
If you bought that property and paid 30 cents on the dollar, you would invest $120,000 cash paid to the treasurer.
Wow! Talk about margin! The difference between $120,000 and $400,000 is more than one year's pay. Is this real? Yes! It's happening every day.
HOW DO YOU SELL A HOUSE WITHOUT AN AGENT? – MARKETING PROPERTY
Selling without an agent would require work, for example, placing signs, using Craigslist, eBay, Facebook Marketplace, all of the electronic sites, local newspapers and pennysavers.
With a little coordination from a real estate broker, you may pay to be on the Multiple Listing Service.
Pricing makes a big difference. Could you sell that house quickly for $270,000 if you purchased it for $120,000? You'd have a massive profit. If you wanted to fix it up, you'd have plenty of margin.
HOW DO YOU SELL A HOUSE WITHOUT AN AGENT? – SELLER FINANCING
Seller financing will create massive responses from people if you place signs on the property revealing an installment sale.
Many people with poor FICO scores still have good jobs and can be good candidates for a seller financing deal.
If you want to sell and save yourself $20,000 in commissions or thereabouts, be flexible with your terms. Down payments are required.
HOW DO YOU SELL A HOUSE WITHOUT AN AGENT? – SELLER FINANCING CONTRACT
You'll still need paperwork for selling a house without a realtor, Title companies, brokers and attorneys may also help you with the financial documentation for very little cost.
Selling a house on a contract and an installment sale allows you to maintain your security which is the title/deed.
Offering to sell with installments is a huge difference in the marketplace. Most sellers work with brokers, and they need cash to purchase the next deal.
Lending money to others is enough to make anyone nervous. If you plan to use seller financing, title companies and attorneys will have contracts which are approved by the state.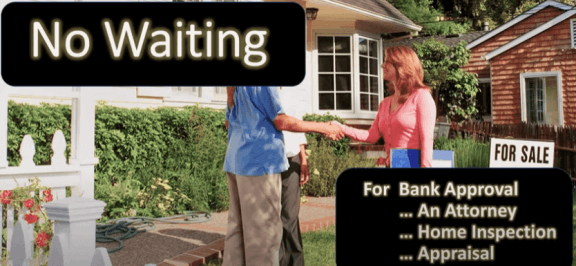 HOW DO YOU SELL A HOUSE WITHOUT AN AGENT? – SELLING PROPERTY FAST
Your distinct advantage is pricing, selling on installments, sales prices below appraisals, and probably the biggest difference is you can act quickly.
No waiting for loan approvals, no waiting weeks for appraisals, no waiting for home inspections.
Selling without an agent means you do it yourself. However, you save thousands of dollars, and you can move quickly. You can sell using the installment contract in hours rather than in months.
HOW DO YOU SELL A HOUSE WITHOUT AN AGENT? – RULES
All states and many boards of realtors will have rules, disclosure forms, truth in lending forms, and nondiscriminatory clauses that must be written into the contracts on your first deal.
An attorney is a must. A title company is a must.
It's not usual to save $15,000 or $20,000 because you have knowledge.
CONCLUSION
We hope you enjoyed Ted's lesson, "How Do You Sell a House Without an Agent?"
You can sell a house without an agent by placing ads in newspapers and pennysavers, distributing flyers, putting up signs, and advertising it on multiple sites like Craigslist, Zillow, Trulia, eBay and Facebook Marketplace,
If you want to know an important tip on how to sell a house without an agent, it is to be unique to set yourself apart from the competition. There are ways you can do this.
First, you could sell the property for a discount that would attract bargain hunters, which you could do easily if you bought the property at a discount.
Ted and his students buy properties at tax defaulted auctions, where you can purchase real estate for 10, 20, or 30 cents on the dollar, and you get the property without a mortgage.
With a profit margin like that, you can sell the property for a sizeable discount and still make a $25,000, $50,000, or even $100,000 profit from the sale.
Another way to set yourself apart from the competition is to offer seller financing. A lot of would-be buyers who are able to afford house payments don't qualify for bank loans, and these people flock to sellers offering owner financing.
Seller financing is an excellent way to make a quick sale, receive residual income for years, and profit from the financing in addition to the profit you made from the sale price.
If you'd like to learn more about how to profit from bargain real estate, there's no one more qualified to teach you than Ted Thomas, America's leading authority on tax lien certificates and tax defaulted property investing.
Ted Thomas is the only one who provides full support and complete training with home study courses, Q&A webinars, live tutorials, workshops & web classes, and personal one-on-one coaching.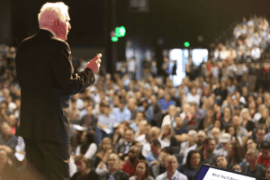 Get started today at no cost with Ted's FREE Master Class, that reveals the incredible opportunities available in tax defaulted real estate. The class is only about 1 hour of streaming video and contains life-changing information! You can't afford to miss it!