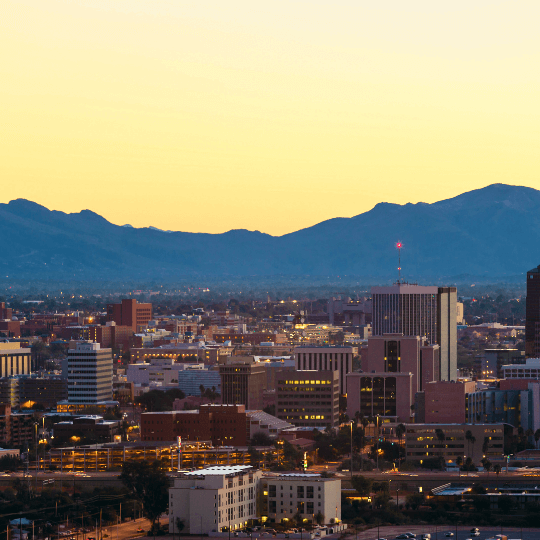 Steve Millbern is a property appraiser in Orange County with years of experience in the business.
Here is our interview with him, and the topics we'll cover are:
Want to learn how to purchase bargain real estate? Would you like to buy mortgage-free property for pennies on the dollar? Or earn double-digit interest rates secured by real estate? Then you don't want to miss this FREE Mini Course.
Meet a Property Appraiser
Tell us a little about yourself and how long you have been doing this.
My name is Steve Millbern and I have been an Orange County property appraiser for many years. I was raised here and have seen this area evolve from primarily orange groves and agriculture to the vast suburban area that it is now.
Early in my career I wanted to set myself above the "pack" with respect to ethical and educational qualification so I joined the Appraisal Institute, the largest professional appraisal organization in the country. I was awarded the SRA designation.
This certifies me as an expert in residential appraising. I also hold the Certified Residential Appraisal License with the state of California (the highest form of license for residential appraisers in California).
Why Visit Orange County?
What makes your county unique in the United States? What are some attractions or reasons to visit, or reasons to buy land/houses here?
Orange County is unique in several areas. It is located south of the Los Angeles area along the cost providing an alternative with many low planned communities containing nearby shopping and schools as well as low density and low crime statistics.
Orange County has an excellent freeway system affording ready access to employment, shopping, dining, entertainment, parks, and local beaches. The beach cities host countless festivals and events with the city of Huntington Beach (nick named Surf City) hosting surf contests attended by guests from all over the world.
Orange County is also the site of countless tourist attractions including amusement parks such as Disneyland and Knott's Berry Farm. It also has several world renowned luxury resorts such as the Ritz Carleton and the Saint Regis resorts.
Orange County Real Estate Values
Is there property available near your attractions? Is this property worth buying?
There is little or no vacant residential land available in Orange County, as existing neighborhoods are predominantly built up and undeveloped areas with residential potential are predominantly held by the Mission Viejo Company or other large developers.
However existing homes are readily available, generally ranging from modest average quality homes built in the 1950's and 1960's to large high quality homes and estates.
Given the high cost of land most homes have lots ranging from 5,000 square feet to 7,500 square feet. However in some of the higher priced areas homes on sites from 1 to 20 acres do exist. Beach neighborhoods are the exception where typical lots of 25 feet by 90 feet are common.
Overall, are property values on the rise or decline in your county?
Like the rest of the country, Orange County experienced declining values during the Great Recession from about 2007 through about 2012. However values have been on the rise since that time at rates ranging from 2% to 9.7% per year.
Values today are considerably higher than they were at the high point that marked the beginning of the recession. The median home selling price in 2007 was $651,000. The median home price today is $1.2 million (in Aug 2022).
Any particular reasons for this rise or fall?
Despite a record low in the home affordability index values have continued to increase. Many experts do express concern about a future correction. Possible reasons for the continued increase include a rise in population, limited inventory, and continued low interest rates.
I have a free gift for you, a special mini course that will show you how to profit with tax lien certificates and reveal the secrets of tax deed investing. Get your FREE gift today.
Where the Best Properties are in Orange County
Usually there are areas that could be considered higher income locations where our students might be most interested in finding property. Where are these places in your county?
Housing in Orange County can be segmented into two geographic areas: North County and South County. The dividing line is generally expressed as the communities of Tustin, and Santa Ana.
The communities of Tustin and Santa Ana as well as areas North are generally have lower values and consist of homes that were built before 1975 and were developed before the emergence of planned communities.
The communities South of Tustin and Santa Ana generally have higher values and consist of homes that were built after 1975 and were developed predominantly in planned communities.
Coastal communities have the highest values in Orange County. Within the coastal communities the closer a property is to the ocean, the higher the price. Values can vary as much as 50% per block within the first 3 blocks from the ocean. Oceanfront properties are scarce and are by far the highest values with some homes reaching as much as $20,000,000 or more.
Are there any low income areas that our students may want to avoid?
The city of Santa Ana and Stanton have some of the lowest values but do not need to be avoided, as any Orange County appraiser will tell you. The ratio of value to rental value is the highest at these locations so properties that are professionally managed (selecting tenants that are thoroughly screened) can be lucrative. I can't think of any area that should be avoided.
One county that we ran into had an area that had land for sale but the county wasn't running water to the houses there essentially making the land useless. Are there any locations like that in your county?
There are no areas I am aware of without access to utilities. There are areas (particularly the city of San Clemente) where geological problems may exist. However these properties can be avoided by obtaining geological reports before purchase.
Because of the high land values, even homes with severe geological issues can be mitigated. Frequent examples of homes with serious geological issues purchased with cash by investors who flipped these homes for profit have been noted. These investors typically resolve the geological issues and completely renovate the homes before placing them back on the market.
The Future of Orange County Real Estate
What do you feel is the future of your county? Is the property looking for a correction after high values or perhaps an upturn due to some business changes?
In my opinion the future of this county is unlimited. Most experts agree that, even if a correction in values is experienced, it is expected to be minor. Due to ever increasing demand experts feel values would quickly stabilize and then begin to experience modest annual increases.
Anything else that a potential investor must keep in mind when investing in Orange County?
An additional factor for investors to consider is the significant shortage of rental housing. Rent increases in Orange County have been among the highest in the nation.
The current median rent (in 2022) for a two bedroom property is currently $2,800 per month and for one bedroom properties is $2,195 per month. Single family home rents are higher (from $3,995). Rooms are renting at $800 per month and more.
Additionally there is good potential for "Air BnB" rental income in beach areas and in the neighborhoods near Disneyland. Local restrictions are always changing so the issue should be researched before any purchase.
Conclusion
We hope you have enjoyed this 2017 interview with an Orange County property appraiser, and learned about real estate in Orange County.
If you'd like to learn more about real estate investing, Ted Thomas specializes in an area of alternative real estate called tax delinquent property investing and provides full support and complete training with home study courses, Q&A webinars, live tutorials, workshops, web classes, and personal coaching with certified coaches.
Learn how to reap huge rewards from tax lien and tax deed investing! Get started today by taking advantage of Ted's Free Master Class! Act now, it costs you nothing and will give you a big head start!
Ted Thomas is America's Leading Authority on Tax Lien Certificates and Tax Deed Auctions, as well as a publisher and author of more than 30 books. His guidebooks on Real Estate have sold in four corners of the world. He has been teaching people just like you for over 30 years how to buy houses in good neighborhoods for pennies on the dollar. He teaches how to create wealth with minimum risk and easy-to-learn methods.