WHAT MAKES A SUCCESSFUL ENTREPRENEUR?
What makes a successful entrepreneur? Learn the characteristics of successful entrepreneurs, the key qualities these people have and how you can be one too. 
You want to be a successful entrepreneur. In the modern business world, you must be computer savvy and prepared. Today I'm discussing your question, "What makes a successful entrepreneur?"
Want to learn how to become an entrepreneur? Ted Thomas shares what made him and so many of his students into successful entrepreneurs in the field of alternative real estate investing. Live the life of your dreams. Learn how with this FREE mini class!
WHAT MAKES A SUCCESSFUL ENTREPRENEUR? – BE PROACTIVE
What are the qualities of successful entrepreneurs? There are so many answers.
I'll start by saying entrepreneurs need to be prepared for challenges, not just one, but many challenges, people challenges, creating product challenges, and competitor challenges. I've only named a few.
Proactive people are some of the most successful entrepreneurs. People who can anticipate and don't wait for crises to control their future.
WHAT MAKES A SUCCESSFUL ENTREPRENEUR? – BE AMBITIOUS
Ambitious people with business skills are hungry for success. There are many attributes in that sentence that describe the characteristics of an entrepreneur and the key to success in business.
Successful entrepreneurs are everywhere. There are many successful entrepreneurs in the world.
Most people have studied Ray Kroc and MacDonald's. Younger people admire Zuckerberg and Facebook. Old timers understand that Coca Cola was started by a renegade entrepreneur.
WHAT MAKES A SUCCESSFUL ENTREPRENEUR? – FAILURE
The entrepreneur has many challenges. They fail continuously depending upon who you are listening to, reading or watching. 90% of entrepreneurs will fail. For every success there are dozens, hundreds of failures.
The question always is, what does it take to succeed? The easy answer is education, experience in business and correct advisors who have experience in the business that you plan to start.
The mistakes entrepreneurs make are mostly simple. So simple in many instances, it's difficult to comprehend how anyone could fall into the obvious traps.
WHAT MAKES A SUCCESSFUL ENTREPRENEUR? – THE 2 BIGGEST FAILURES
The 2 biggest failures are the inability to create and sustain sales of a product or service. In addition, poor money management. I'm purposely going to repeat what I just said.
The biggest mistakes for entrepreneurs involve no sales of the product or service and the mismanagement of money.
Obviously, no cash coming in the front door and not watching over the money are business killers.
Why is this happening?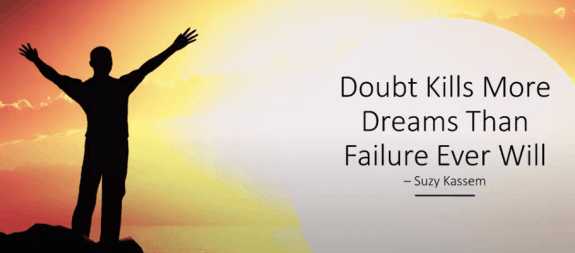 WHAT MAKES A SUCCESSFUL ENTREPRENEUR? – GOOD VS BAD ADVISORS
Whom are you listening to? Advisors must have experience. Professors with pension plans for life are not good advisors. They don't have the right answers.
Accountants and attorneys are not the best sources of business advice. Banks may know how to lend or not to lend, but they are not the place to get business operational advice.
I have a free gift for you, a 1-hour, streaming-video Mini Course that will teach you how to start your own business investing in alternative real estate for pennies on the dollar to earn a secure passive income, residual income, and generate massive cash flow! 
WHAT MAKES A SUCCESSFUL ENTREPRENEUR? – RISK/REWARD RATIO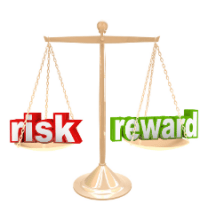 Investing money has consequences. Evaluating risk against potential reward is referred to as risk/reward ratio.
It's easy to say risk should be low, and reward should be high. Easy to say, not so easy to do on a daily basis.
There is no one source or process or route to follow to being a successful entrepreneur. It takes pigheaded determination.
WHAT MAKES A SUCCESSFUL ENTREPRENEUR? – A BIG BREAK VS SMALL BREAKS
You never know which client or which advisor or which deal will give you the breakthrough you are searching for.
Big breaks in business are rare and unusual. It's more likely, more common to have a series of small breaks and move up the staircase one step at a time. Slowly, one level at a time.
Entrepreneurs should be working to build something that lasts. The business should be built and managed to make profits even when the entrepreneur is no longer there.
WHAT MAKES A SUCCESSFUL ENTREPRENEUR? – FREELANCERS
Freelancers are entrepreneurs. Freelancers live a lifestyle of no boss, go to the beach when they want, live life on their own terms.
Building a business to last is a whole different idea than freelancing.
Freelancers who work part time and then move on are free spirits. Yes, they are entrepreneurs in their own way. However, building a business that sustains itself is much different.
WHAT MAKES A SUCCESSFUL ENTREPRENEUR? – PRODUCTS AND SERVICES
Let's cover the idea of making profits. You'll need customers for your products or your services, and you'll need people to deliver your products and services.
Are you going to manufacture or will you have inventory? Do you need raw material for your product? Or will you buy it from others?
Targeting the market is a challenge. Who will you sell to? And why will they pay for your problem-solving product?
WHAT MAKES A SUCCESSFUL ENTREPRENEUR? – A SOLUTION
Here's a brief story on how to reduce your risk. I searched for this opportunity and answer for decades. To simplify, I have an example.
Decades ago, I located a business that's loaded, overwhelmed with inventory they don't want, and they only ask for pennies on the dollar. The inventory is constantly in an abundance situation. It multiplies year after year.
Investing is simple and can be accomplished online or offline.
WHAT MAKES A SUCCESSFUL ENTREPRENEUR? – ALTERNATIVE REAL ESTATE
I'm referring to a subset of the traditional real estate business that is referred to as tax liens and tax deeds. These are unwanted properties that local counties auction for pennies on the dollar.
All of these properties are surplus and unwanted by their owners. Local governments have confiscated this real estate for lack of payment of property taxes.
The local government will auction these numerous properties, sometimes thousands of them, for 10 cents and 20 cents on the dollar with no mortgage. This is accomplished in all 3,000+ counties across the United States.
Local county treasurers conduct auctions and discount these unwanted properties by 60%, 70%, and 80% or more of the tax assessed value.
The treasurer cancels, deletes the mortgage or deed of trust loan. Savvy well trained investors purchase for pennies and sell for profits.
TAKEAWAY
We hope you enjoyed Ted's lesson, "What Makes a Successful Entrepreneur?"
There are many qualities that make a successful entrepreneur. Being proactive, anticipating and preparing for challenges and crises, is a key trait. Of course, it also requires drive and ambition to succeed as an entrepreneur.
Your success will most likely come in a lot of smaller breakthroughs rather than one big break since big breaks are actually rare.
The reality is that most entrepreneurs fail. You must keep sales up and manage money astutely to succeed. Lack of doing these are the 2 biggest failures.
Another source of failure for entrepreneurs great and small is heeding poor advice. Be careful whom you listen to. It's prudent to listen to other successful entrepreneurs.
Ted Thomas has achieved success in a field of alternative real estate investing that takes the risk/reward ratio into account. 30-years ago, he discovered a way to invest that's low risk but highly lucrative.
Decades ago, Ted began purchasing tax delinquent real estate at county auctions, where he could purchase mortgage-free properties for 10, 20, or 30 cents on the dollar.
By utilizing his buy low, sell low and move on to the next property strategy, Ted generated cash flow quickly. Then adding seller financing to the equation enabled Ted to profit from both the sale of the property and the financing while creating residual income streams.
Over the years, Ted and many of his students have achieved financial independence from investing in tax delinquent properties. Anyone can do this, and you can too.
If you'd like to learn more about how to make big profits investing in deep discount real estate, there's no one more qualified to teach you than Ted Thomas.
Ted is the only one who provides full support and complete training with home study courses, Q&A webinars, live tutorials, workshops & web classes, and personal one-on-one coaching.
Get started today at no cost with Ted's FREE Master Class, that reveals the incredible opportunities available in bargain real estate. The class is only about 1 hour of streaming video and contains life-changing information! You can't afford to miss it!