HOW DO OWNER FINANCING MORTGAGES WORK?
How do owner financing mortgages work? Most people aren't aware that there's more than one way to do owner financing in real estate. Learn the process and how you can make money with this!
I'm Ted Thomas, and I've been involved in real estate, especially alternative real estate, for 30 years. Anyone can buy stuff. It's a whole new world when it comes to selling stuff.
To increase the attention a property for sale receives, you want to understand how to sell. Owner financing opens a new and bigger market!
Want to learn how you can make big profits in real estate? Would you like to buy mortgage-free homes for pennies on the dollar? Or earn double-digit interest rates? Take advantage of this FREE mini class and learn how to generate quick cash flow and create income streams for years to come from bargain real estate!
HOW DO OWNER FINANCING MORTGAGES WORK? – SELLER FINANCING
Thousands of wanna-be home seekers need help with financing. Many are searching for seller financing. For today's lesson, let's call it owner financing.
Thousands of newcomers are seeking owner mortgages and contracts for installment sales.
Today I'm answering your question, "How do owner financing mortgages work?" The short answer is they work very well!
HOW DO OWNER FINANCING MORTGAGES WORK? – INSTALLMENT SALES
Financing is a profitable business. And sellers/owners who are patient and willing to take time may build wealth with owner financing.
Traditionally, real estate investors who are just getting started need cash flow to survive. They need the cash flow for day-to-day living expenses.
For those who have patience and an understanding of building wealth, selling using a mortgage or contract for sale is a promising business plan.
These sales are called installment sales, contract for deed sales, and many use mortgages or trust deed loan documents.
HOW DO OWNER FINANCING MORTGAGES WORK? – FINANCING
New investors plan to accept installment sales and receive a seller financing down payment and installments over many years.
From a financing perspective, the investor works once to sell the property and make a profit and then receives installment payments of principal and interest for 5, 10 or 20 years by using a mortgage, a deed of trust or a contract of sale.
You can do this. Thousands before you have been successful.
So how do owner financing mortgages work? At this point, we'll have a short discussion regarding the differences between mortgages, trust deeds and contracts for deed.
A little information goes a long way in the financing business. Before I get into the details, I'm not an attorney, real estate broker or CPA.
HOW DO OWNER FINANCING MORTGAGES WORK? – TAX DEFAULTED PROPERTY
I am a prepared tax lien and tax deed investor, author and publisher. I've been teaching and guiding others for more than 30 years. This process is something you can learn and become the banker.
As a businessman, I teach my clients to buy low and sell low at government-mandated and administered tax defaulted property auctions.
These auctions take place in over 3,000 counties and 1,400 municipalities. All of these are individual taxing jurisdictions.
HOW DO OWNER FINANCING MORTGAGES WORK? – MORTGAGES
Getting back to financing and mortgages, most banks east of the Mississippi River use a mortgage document to lend money to borrowers. It's called a 30-year loan.
Simply said, it's a contract between the bank and the buyer.
Entrepreneurs when purchasing or selling real estate realize it's perfectly legal and ethical to use a mortgage or a trust deed or a contract for sale.
HOW DO OWNER FINANCING MORTGAGES WORK? – TRUST DEEDS
In the western part of the United States and much of the south, most real estate is sold using a trust deed or a contract for sale as the loan document.
The difference is major because a trust deed or a contract for sale does not require an attorney or a judge to repossess the property in the event the new borrower fails to make the installment payments.
Learn how to secure your financial future with this FREE mini class on how to make massive profits from bargain real estate investing. It's a gift from me to you. Be sure to take advantage of it today!
HOW DO OWNER FINANCING MORTGAGES WORK? – THE FORECLOSURE PROCESS
How do owner financing mortgages work if the buyer doesn't make the payments and you have to foreclose?
Foreclosures on bank mortgages sometimes take years to complete.
Using a deed of trust in Texas, the process may be completed and the delinquent lender can be removed in 21 days.
To review, mortgages require an attorney and a judge to complete the foreclosure process. The process can take months, and some attorneys will drag it out for years.
This is a big problem if you own the property and you can't remove the party without an approval of the attorney and the judge.
HOW DO OWNER FINANCING MORTGAGES WORK? – MORTGAGE FORECLOSURE
Thousands of good investors in real estate have sold properties they own using a mortgage, and the new buyers have failed to make the installment payments.
The seller is not getting paid on their mortgage nor are the taxes or insurance being paid. This could easily put the seller who issued the mortgage into a difficult position.
My point is to be very cautious before using a mortgage. A trust deed or a contract of sale works to the sellers' advantage.
I'm not giving you legal advice; I'm not an attorney. I am a long-term observer of the market, and I've lived through many cycles of tough markets. Mortgages are not to the advantage of the seller.
Trust deed loans are different, and you need to get legal advice from an attorney and have discussions with a title company before you attempt financing as an owner seller.
HOW DO OWNER FINANCING MORTGAGES WORK? – TAX DEFAULTED AUCTIONS
For the past 3 decades, I've been an investor at tax defaulted auctions. My students and I buy properties at these auctions from the county treasurer.
The auctions are open to the public, and we attempt to get a 60%, 70%, or 80% discount off the tax assessed value.
Many properties are slightly used and abused. Some are junk. Don't buy junk. It won't sell.
HOW DO OWNER FINANCING MORTGAGES WORK? – MORTGAGE-FREE REAL ESTATE 
Real estate for bargain hunters is something everyone finds appealing.
County tax defaulted auctions are selling government confiscated properties to the highest bidders. The starting bids are usually established based on past due delinquent taxes. This may be only 10 or 20 cents on the dollar.
The brilliance of the tax defaulted auction is at the time of the auction sale, the mortgage is cancelled. It is wiped out by an act of law which is executed by the county treasurer.
HOW DO OWNER FINANCING MORTGAGES WORK? – SELLING PROPERTY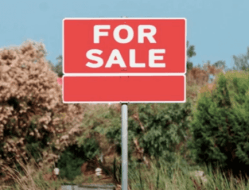 Purchasing bargains on the cheap is a business. Selling is also a business. Anyone can buy stuff. It takes a genius to sell stuff. Just ask any brokers or sales agents.
The solution to fast sales is definitely improved if you ask for a bargain price. In my training, we have a mantra and teach: buy low at auction, sell low fast.
You're probably wondering exactly how we do that. The answer is the county will sell confiscated property at bargain prices, and many times the starting bid is only 10 or 20 cents on the dollar.
At the auction, the savvy bargain hunters attempt to buy low at bargain prices and sell low at prices less than market or tax assessed value.
HOW DO OWNER FINANCING MORTGAGES WORK? – SELLING STRATEGIES
The savvy investors use many selling strategies, including using websites like Craigslist, Facebook Marketplace, a multiple listing service, and every electronic sales avenue possible plus ugly signs.
Many owners use an installment contract which is owner financing. Yes, they can use a mortgage.
We recommend using a title company and an attorney and use a contract to outline the sale and installment payments over 5 or 10 years.
HOW DO OWNER FINANCING MORTGAGES WORK? – RISK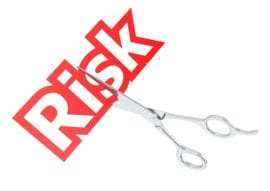 Many buyers will pay higher payments to purchase because approximately 20% of buyers have poor credit FICO scores and have been rejected by the banks.
What are the disadvantages of owner financing? What's your risk? Your risk in owner financing is the new buyer defaults and does not pay the installments.
Banks use mortgages, which are an installment contract, however, banks have high standards; they only accept the best borrowers because those borrowers have good jobs, longevity regarding employment and good 700+ FICO scores.
Not everyone qualifies for bank financing. Banks also deal with trust deeds, and they have high standards and reject many buyers.
HOW DO OWNER FINANCING MORTGAGES WORK? – CONTRACTS
Enter the entrepreneurs. Auction buyers are bargain hunters who are attempting to buy low, are willing to sell low and keep good margins between the purchase price and the value.
Owner entrepreneurs are willing to sell with smaller than normal down payments and a contract which includes installments and verbiage for on-time payments with large penalties.
Is owner financing a good idea for the seller? Financing of real estate is a profitable business.
Entrepreneurs make money on the margin between purchase at auction and sale, and they make more money using contracts for deed where they can regain ownership quickly in weeks compared to mortgage loans, which take many months and maybe years to evict a deadbeat buyer.
CONCLUSION
We hope you enjoyed Ted's lesson, "How Do Owner Financing Mortgages Work?"
When selling real estate via owner financing, you can use a mortgage. However, this could leave you in a bind if the buyer does not keep up with the installment payments.
If you want to foreclose on the mortgage and evict the buyer, it requires a judge and an attorney to complete the process, which could take months or even years. Mortgages do not favor the seller.
Deeds of trust and contracts for deed don't have this issue; the eviction of the nonpaying buyer can occur in a matter of weeks.
If this is your first time doing owner financing, it's best to get the advice of an attorney and talk to a title company before drawing up a contract with the buyer.
Owner financing is highly lucrative and an excellent way to create streams of residual income. It can increase your profits since you can make money from both the sale of the property and the financing.
Ted Thomas has turned owner financing into a wealth generation machine by combining it with the purchase of tax delinquent real estate.
At a tax defaulted property auction, you can buy properties for 10, 20 or 30 cents on the dollar, and you get the property mortgage-free. This is because the county starts the bidding around the amount of the unpaid property taxes and deletes the mortgage.
When you have a large profit margin, it greatly mitigates your risk.
Also, by purchasing the property at a deep discount, you can also sell it at a discount quickly. e.g. Buy for 20 cents on the dollar and sell for 60 cents on the dollar, and you can still make a nice profit and a quick sale.
Add owner financing to the equation, and you can increase your profits even more.
If you'd like to learn more about how to make massive profits from investing in tax delinquent property, there's no one more qualified to teach you than Ted Thomas, America's leading authority on tax lien certificates and tax defaulted property investing.
Ted Thomas is the only one who provides full support and complete training with home study courses, Q&A webinars, live tutorials, workshops & web classes, and personal one-on-one coaching.
Get started today at no cost with Ted's FREE Master Class, that reveals the incredible opportunities available in tax defaulted real estate. The class is only about 1 hour of streaming video and contains life-changing information! You can't afford to miss it!