HOW TO WORK FROM HOME EFFECTIVELY
Learn how to work from home effectively. Are you looking for tips for working from home effectively? Although this sounds like the perfect setup, it can also be challenging.
Working from home is a big timesaver, and with a little practice, you can be very effective and accomplish more than the average person.
Today I'm discussing how to work from home effectively. Let's not sugarcoat this. It's not perfect to work from home, however, you'll have less expenses and more time to work and be with your family.
Want to learn how you can make big profits from bargain real estate working from home? Would you like to buy nice homes for pennies on the dollar? Or earn sky high interest rates? Live the life of your dreams. Learn how with this FREE mini class!
HOW TO WORK FROM HOME EFFECTIVELY – DISTRACTIONS
To be effective, you need to plan, and you'll need to discipline yourself and your family.
Kids running around yelling and screaming isn't going to work. Loud television and overly friendly neighbors are not going to be tolerated.
Being effective starts with planning and discipline. It's step by step, and the family needs to participate.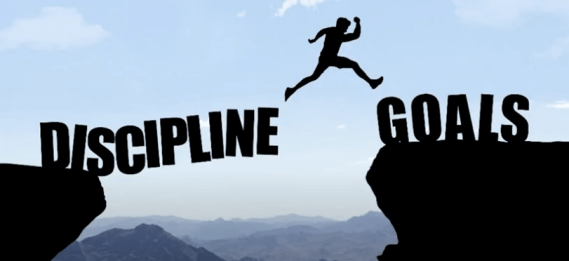 HOW TO WORK FROM HOME EFFECTIVELY – FOCUS
Success comes from becoming a specialist and mastering at least one craft.
Successful home business owners understand their success or failure comes directly from how well they engage with clients and customers. This requires focus.
HOW TO WORK FROM HOME EFFECTIVELY – ENVIRONMENT
Working from home translates to a need for a quiet place to work with no interruptions and the ability to concentrate on one issue at a time in a quiet environment.
You cannot expect that you will showcase yourself or your problem-solving product if holiday visitors are present or the kids are playing basketball in the next room.
HOW TO WORK FROM HOME EFFECTIVELY – DISCIPLINE
Since today we are discussing how to work from home effectively, I'm repeating discipline. It allows you to concentrate and gives you the privacy necessary.
Your home office should be a sanctuary where you have time to think, talk and be productive. No family interruptions.
The home worker needs to be persistent and assertive when it comes to quiet time. This is where the weak will fail and suffer from not being assertive.
HOW TO WORK FROM HOME EFFECTIVELY – SKILLS
You must think about your skills.
Business is built or created to sell a service or a product that others will pay money to get. Working at home places all of the responsibility on your shoulders.
Are you or have you already looked into business ideas? Have you tested the ideas with relatives or friends?
HOW TO WORK FROM HOME EFFECTIVELY – COMPETITION
Is someone else already in the same business? If the answer is yes, that's good. Because now you know there is a demand for your product or your service.
The question is can you build the product or service better? Will it cost less?
Compare your service. The customer makes comparisons. Do you offer more benefits?
HOW TO WORK FROM HOME EFFECTIVELY – BE A PROBLEM SOLVER
Working from home requires you to be focused. That takes willpower and discipline, much more than just a quiet room, a comfortable chair and a desktop with WIFI.
Usually running a small business means you are solving problems with a product or service.
Is your problem-solving product proven and tested?
I have a free gift for you, a 1-hour, streaming-video Free Mini Course that will teach you how to invest in tax liens to earn a safe, secure passive income, and how to create massive cash flow from tax deeds!
HOW TO WORK FROM HOME EFFECTIVELY – MY BUSINESS
For example, when I discovered a lucrative niche of alternative real estate investing and launched myself into the business of tax lien certificates and tax deeds, there was no online capability to research.
That made the business very inefficient and ineffective. It required massive travel, sometimes on airplanes, sometimes in automobiles, and it used up significant time.
HOW TO WORK FROM HOME EFFECTIVELY – WORKING ONLINE
Today we sit in a small office, and we research and evaluate the status of tax defaulted property, and the properties are thousands of miles away.
30 years ago, I discovered this hidden market. At the time, there was no internet. The whole process was difficult and took hours of time.
HOW TO WORK FROM HOME EFFECTIVELY – CUSTOMERS
The reason to have a business is to create a customer. Customers have problems. You can solve customer problems from a home office.
For example, thousands of customers want to make money and control their own work day. And the big plus is they won't have a boss. Can you solve that problem?
Here's an opportunity to make real money and work from home. You can do this and have the freedom to make your own choice.
CONCLUSION
We hope you enjoyed Ted's lesson, "How to Work From Home Effectively"
These days a lot of people are adjusting to working from home, which has a lot of benefits but also some challenges.
A big challenge is getting your work environment under control, free of distractions and interruptions. Despite being at home, you are working, and this is something you need to make clear to well-meaning friends and family members. It also requires self-discipline and focus on your part.
If you're starting your own home-based business, assess your skills and test your ideas. See what your competition is doing, and do it better, faster, or cheaper.
Be a problem solver. In a nutshell, a good product or service solves a problem for someone else. People purchase solutions to their problems. Being a problem solver is what Ted Thomas has done.
He discovered a little-known, safe and secure investment that pays lucrative profits when combined with his buy low, sell low system that generates massive cash flow and residual income streams for years to come.
Ted has solved a lot of people's money problems by teaching his system to them. See what his students have to say about it.
Ted Thomas has been in the business of tax lien and tax deed investing for 30 years and has watched it change into a business that can be conveniently done online from home.
Over 3,000 counties sell tax delinquent real estate at public auctions with bids starting around the amount of the back property taxes owed.
Tax liens and deeds offer something for everyone. Passive investors or people who don't have a lot of money to invest, can take advantage of tax lien certificates, which pay astronomical interest rates, up to 36%.
People who are ambitious and have a little more to invest can generate massive income with tax deeds, buying mortgage-free properties for 10, 20, or 30 cents on the dollar and quickly reselling them for 50 or 60 cents on the dollar to generate cash flow fast.
If you'd like to learn more about how to invest in bargain real estate from the comfort of your home, there's no one more qualified to teach you than Ted Thomas, America's leading authority on tax lien certificates and tax defaulted property investing.
Ted Thomas is the only one who provides full support and complete training with home study courses, Q&A webinars, live tutorials, workshops & web classes, and personal one-on-one coaching.
Get started today at no cost with Ted's FREE Master Class, that reveals the incredible opportunities available in tax lien certificates and tax defaulted property. The class is only about 1 hour of streaming video and contains life-changing information! You can't afford to miss it!