A lot of people ask, "How should I invest my pension lump sum?" There are many investment options, each with benefits and risks, but which one is best for you?
I'm Ted Thomas, and for the past 30 years, I've been involved in an alternative real estate market. This really involves investments and investors, and it's a subset of the traditional real estate market. It's called tax liens and tax deeds.
Want to learn how you can make big profits from real estate? Would you like to buy homes for pennies on the dollar? Or earn double-digit interest rates? Secure your retirement. Get started today with this FREE mini class on how to prosper beyond your wildest dreams from tax liens and deeds!
HOW SHOULD I INVEST MY PENSION LUMP SUM? – TAX LIENS
I know the mention of the word tax or tax lien or even the word lien for many people brings up a handful of negative thoughts. In this instance, as investors, I'm discussing something very positive.
As a matter of fact, it's a government-mandated and administered business that was created 200-years ago.
Currently, the tax lien and tax deed business is mandated by the state legislature. However, it's administered locally by the county government under the watchful eye of the board of supervisors or the county commissioners.
HOW SHOULD I INVEST MY PENSION LUMP SUM? – RETIREMENT
Today I'm discussing your question, "How should I invest my pension lump sum?"
Just asking a question in front of any group is going to give you dozens of answers. I'm not sure about the value of those answers, but everyone has an opinion.
So, before we get to where to put the money, let's start our first step by asking you the questions: Are you ready? Can you afford to sit back and retire?
What are you going to do with each day? Work? Play golf? Go shopping? Work on your hobby? Travel? Sit on your rusty dusty?
HOW SHOULD I INVEST MY PENSION LUMP SUM? – INVESTMENT OPTIONS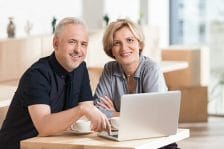 What you plan to do with money is always a big question. But first, what do you need to live comfortably?
Is your pension lump sum a big number, 7 figures or is it a small number under 7 figures?
Expect a lot of advisors, and stock brokers for sure, to recommend growth stocks or maybe bonds. Keep in mind, growth stocks also have risk. However, they might make enough money to make up for inflation.
The value of money will certainly deflate in the future years, and the prices will be rising. Inflation makes seniors on fixed incomes poor. If you don't have an increase in income each year, you should be concerned.
Will your social security be enough? Will you still be able to make those trips to Belgium, Rome, Brussels and Italy?
Cryptocurrency will be a consideration in the future. Keep in mind, I'm not making recommendations. I'm just relating to all the things that happen when people talk about lump sums of money.
HOW SHOULD I INVEST MY PENSION LUMP SUM? – FAMILY AND ADVISORS
Your relatives have an eye on your savings, your home and your belongings.
Depending on the state of your health, relatives may be worried that you'll spend and they won't get your money. It's a serious problem. It will be difficult to get honest answers.
Insurance sales people love annuities and the fixed payments for life. The commissions that insurance agents earn on annuities are significant. In other words, they are high.
There are dozens of ways to make money with your lump sum.
Earlier I mentioned brokers. They will be selling growth, and they'll be selling the future. Insurance people are selling security. Local real estate people will be selling rental homes. Certainly, you have enough choices.
HOW SHOULD I INVEST MY PENSION LUMP SUM? – RISK AND REWARD
Are you willing to learn new things? Are you willing to measure risk and reward? Or do you prefer security?
Where does your spouse take a position or stand? What kind of input can you expect? Is your spouse comfortable with risk? You'd better ask.
Have you allocated some of the lump sum for secure investments and others as inflation hedges?
HOW SHOULD I INVEST MY PENSION LUMP SUM? – INFLATION
Getting back to your family, they are going to encourage you to put the money in the bank and earn a solid 1%. However, inflation at this point in time is at 6%.
The math is pretty simple, you'll lose 5% a year. Over 20 years you'll be left with only your social security check.
At this point you have lots of questions and lots of answers to prepare. All of this is positive.
I have a free gift for you, a 1-hour, streaming-video master course that will teach you how to secure your retirement with one of the safest high yielding investments available and how to generate massive cash flow and residual income streams.
HOW SHOULD I INVEST MY PENSION LUMP SUM? – ALTERNATIVE REAL ESTATE
Today I'm discussing the question, "How should I invest my pension lump sum?"
If you're wondering, "What should I do with my pension lump sum?" let me give you a different idea that is safe and secure.
About half of the states in the United States will auction tax lien certificates. Millions of certificates are auctioned each year.
HOW SHOULD I INVEST MY PENSION LUMP SUM? – TAX LIEN CERTIFICATES
Tax lien certificates are safe and secure investments issued by local county governments on local properties after the owner failed to pay property taxes.
The owner is not necessarily a deadbeat. Possibly they lost their job, maybe they had an illness or had a child that needed surgery or extended medical care.
The local county takes action to collect taxes. They sell tax lien certificates to outsiders and individuals with lump sum pensions.

HOW SHOULD I INVEST MY PENSION LUMP SUM? – AN INVESTMENT SECURED BY REAL ESTATE
Your money is secured by the real estate. According to most county treasurers who operate the auctions, 95% of tax liens will pay the certificate owner the high interest rate in 24 months or less.
So, what's in it for you? Two possibilities.
1. You earn a high interest rate, or
2. If the property owner doesn't pay, you receive the deed to the property with no mortgage.
So if you've been wondering what to do with a pension lump sum, tax lien certificates are an investment to seriously consider.
TAKEAWAY
We hope you enjoyed Ted's lesson, "How Should I Invest My Pension Lump Sum?"
When you're planning for retirement, there are a lot of investment options to choose from, each with varying degrees of risk.
Some of the "safer" choices, like bank CDs, aren't really that safe in the long run if they can't hedge against inflation.
There is a little-known, high-yielding investment that's considered safe and secure because it's secured by real estate: tax lien certificates.
Tax lien certificates have been sold at county auctions in the USA for 200 years. They pay interest rates of 16%, 18%, 24%, and even as high as 36%.
If you don't get paid, you get the property, and you get it without a mortgage.
It's a lucrative passive investment and an excellent choice for the savvy investor!
If you'd like to learn more about investing in real estate, there's no one more qualified to teach you than Ted Thomas, America's leading authority on tax lien certificates and tax defaulted property investing.
Ted Thomas is the only one who provides full support and complete training with home study courses, Q&A webinars, live tutorials, workshops & web classes, and personal one-on-one coaching.
Get started today at no cost with Ted's FREE Master Class, that reveals the incredible opportunities available in tax defaulted real estate. The class is only about 1 hour of streaming video and contains life-changing information! You can't afford to miss it!