WHAT DO YOU NEED TO START A HOME BUSINESS?
A lot of people prefer working from home, but what do you need to start a home business? Learn everything you need to know to become a successful entrepreneur!
I'm Ted Thomas, and I've been involved in an alternative part of the real estate business for 30 years.
This is a subset of traditional real estate, and it's called tax liens and tax deeds which is a very small market. However, I can do this from home or a small office using all the communications that are available nowadays.
Today I'll be discussing and answering your question, "What do you need to start a home business?" The simplest answer is one word – discipline is one of the top requirements to start a business and keep it growing.
Want to learn how to start your own business from home and generate massive income? Learn what's made so many Ted Thomas students into successful entrepreneurs in the field of alternative real estate investing. Live the life of your dreams. Learn how with this FREE mini class!
WHAT DO YOU NEED TO START A HOME BUSINESS? – RISK
These days a lot of people are asking, "How do I start my own business from home?" You are not alone. Millions of startups and entrepreneurs are working from home.
It's interesting to note that the Small Business Administration (SBA), a government agency that provides loans and advice to small businesses, reveals that 60% of the new jobs come from small businesses.
Small business is not easy. The risk of failure is high. You're risking your own money and the money of those who invest with you. This is a big responsibility.
So let's discuss factors you need to consider to begin your starting a small business from home checklist.
WHAT DO YOU NEED TO START A HOME BUSINESS? – COST
Starting from a small office can really be a big money saver. Obviously, the rent will not be a factor.
So, what do you need to do to start a business? I'm assuming that you'll be alone, and you will not have employees.
If you do have outside workers, they'll need a place to work. So, think about that. You'll need a separate space for them and facilities for them to use.
Money is always a problem. It's a challenge for small business, and yes, you'll need small reserves.
WHAT DO YOU NEED TO START A HOME BUSINESS? – TELECOMMUTING
I mentioned earlier there is no rent to pay. There's also no commute. So that will give you more time to be productive. Plus, it will save wear and tear on your automobile.
What do you need to start a home business? Obviously, you'll need a comfortable place to work, furniture, computers, and WIFI.
I won't spend much time on that today while discussing the question.
WHAT DO YOU NEED TO START A HOME BUSINESS? – DISCIPLINE
Discipline is a problem. After all, you probably have a family, and they like the fact that you're around so they can visit and talk.
How's that going to work out for you when you have the responsibility to complete your work and generate new business and the much-needed money?
Success comes from becoming a specialist and mastering at least one craft or business.
Successful home business owners understand that success or failure comes to them directly by how well they engage the clients and new customers, not from sitting at home visiting with family or friends.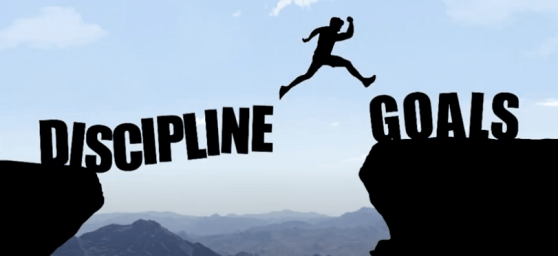 WHAT DO YOU NEED TO START A HOME BUSINESS? – FOCUS
Working from a home office means you must focus. Concentration, determination and self-discipline are the toughest part of a home business. You must create a quiet sanctuary where you can work without interruption and outside influences.
I'm not a pessimist, however, I'm not going to sugarcoat what's going on. Having a home business is convenient, but many issues are problematic. Take the internet, for instance, it can become a huge time vampire.
Interruptions are a result of you not being assertive and disciplined, especially with your family, and what about the kitchen and numerous snack times? Can you handle being alone with no office visitors or social interactions?
The secret to a successful home business is focus and making a schedule for yourself that must be completed hourly and daily.
WHAT DO YOU NEED TO START A HOME BUSINESS? – EXAMPLES
It's easy to say that you'll make contributions to your work, but it's much more difficult to acknowledge the business won't just appear.
Let's look at examples of how to start your own business from home. One of my students changed her home. She commuted from her bedroom to what was her dining room.
Think about that. The kids are all gone; they have their own adult lives. They don't use the room. So, sure enough, that became her home office.
WHAT DO YOU NEED TO START A HOME BUSINESS? – MY HOME OFFICE
For many years, I've conducted business from home. It's a special room, and it's a mess with many tables, plenty of telephones, extra space, wonderful light, and a great view outside.
I can accomplish work for hours with no interruptions. It's a discipline, starting at the same time, finishing at the same time, and exercising at the same time. I hope you're getting the idea.
I have a free gift for you, a 1-hour, streaming-video Mini Course that will teach you how to start a business in alternative real estate, investing for pennies on the dollar to earn a secure passive income, residual income, and generate massive cash flow!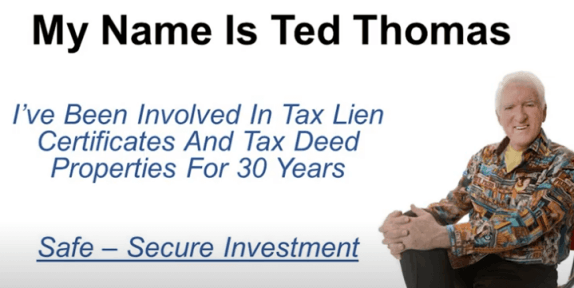 WHAT DO YOU NEED TO START A HOME BUSINESS? – MY HOME-BASED BUSINESS
Today I'm answering your question, "What do you need to start a home business?" so let's talk about business.
My business is unusual as every business is unusual. In the old days, it was very inefficient; everything was manual.
I had to drive to various counties and fly to different locations, I sold learning materials, books that needed storage areas, and CDs and DVDs that required air conditioning so they wouldn't be ruined.
WHAT DO YOU NEED TO START A HOME BUSINESS? – DOING BUSINESS ONLINE
It's all changed. Now we can deliver online. From my home office, I deliver products and services. For example, coaching, mentoring, and guiding can be accomplished by Zoom or a simple smartphone.
Have you already looked into home business ideas or are you among those saying, "I want to start a business, but have no ideas?" What are you going to provide the public that they will want and pay you for?
Have you tested the market? Have you tried to sell to your relatives or friends? How will you make money to pay your bills?
WHAT DO YOU NEED TO START A HOME BUSINESS? – A LUCRATIVE BUSINESS
From a home office, I discovered and built a lucrative business which, as I mentioned, was a subset of traditional real estate. It's called tax liens and tax deeds. You could copycat exactly what I've done.
Nationwide, across the United States, a multitude of property owners have failed to pay property taxes, and the state legislature in all 50 states has mandated by state law that everyone must pay property tax.
WHAT DO YOU NEED TO START A HOME BUSINESS? – DEEP DISCOUNT REAL ESTATE
Unpaid property taxes have a consequence, and that consequence is that the local county government will confiscate, that is, seize the property and then resell it at auction for the back taxes.
This real estate sells for pennies on the dollar to the highest bidder, and millions of these properties are available nationwide. The properties also have no mortgages.
From a home office, I created a business of locating, evaluating, and teaching others how to purchase mortgage-free property for 10 cents, 20 cents, or 30 cents on the dollar.
The local county governments will sell real estate at 60%, 70%, and 80% or more discounts.
Some of my students make $25,000 per property, and others make $50,000 or even $100,000 per property. All of this done from a home business.
TAKEAWAY
We hope you enjoyed Ted's lesson, "What Do You Need to Start a Home Business?"
The failure rate of new businesses is high, however, working from home helps to mitigate some of your risk due to the cost savings. You don't have to rent office space, and you have no commute.
Despite the reduced overhead, working from home can present a new set of challenges, like family and friends wanting to visit with you when you're working, and that's if you're working rather than focusing on something else.
It takes discipline and focus to work for yourself. It helps to make a schedule of what you need to do daily and hourly and stick to it.
Ted Thomas has created a highly successful home-based business and taught others how to do it and make lucrative profits. Ted buys and sells tax lien and tax deed properties.
At county auctions, you can purchase tax delinquent real estate at outrageous discounts because the bidding starts around the amount of the unpaid property taxes. These properties are also sold without a mortgage.
The profit margin on tax defaulted property is enormous, which reduces your risk. Also, when you buy a property for 10, 20, or 30 cents on the dollar then sell it for 60 cents on the dollar, it goes fast and generates quick cash flow.
This is a business that could make you financially free, and it can be done part time from home on your computer!
If you'd like to learn more about how to start up a small home business investing in deep discount real estate, there's no one more qualified to teach you than Ted Thomas.
Ted is the only one who provides full support and complete training with home study courses, Q&A webinars, live tutorials, workshops & web classes, and personal one-on-one coaching.
Get started today at no cost with Ted's FREE Master Class, that reveals the incredible opportunities available in bargain real estate. The class is only about 1 hour of streaming video and contains life-changing information! You can't afford to miss it!