LEARN HOW TO MARKET FSBO
Learn how to market FSBO and sell your property fast! Do you have real estate for sale, but no one's calling about it? I'll show you how to improve your marketing strategies to get your phone ringing. 
For some reason, real estate bargain hunters and some investors think real estate agents and brokers don't work hard. Bargain hunters assume they can do a better job themselves.
I'll admit no one will be as motivated to sell as the property owner. After all, the seller probably has a bundle of money invested and bill collectors calling for payments.
Today I'm going to answer your question about how to market FSBO, which stands for "For Sale by Owner".
How do you successfully sell a house by owner? It's very doable. However, it's going to require that you educate yourself, have a plan and be willing to work the plan.
Want to learn how you can make big profits in real estate? Would you like to buy mortgage-free homes for pennies on the dollar? Or earn double-digit interest rates? Learn how with this FREE mini class on how to generate quick cash flow and create residual income from real estate!
HOW TO MARKET FSBO – REALTORS
Selling is simply not one thing. It's a dozen continuous actions.
I have found in my 30 plus years of being involved in tax liens and tax deeds that doing everything myself is required so I learn the challenge. However, it's not the most expeditious way to sell.
Guiding you to FSBO, I will first say broker agents who are successful are worth the money, and they work hard.
The real world of selling requires that you do many things simultaneously. I'm going to mention as I go that FSBO works very well, however, hire a broker to help.
Be sure to hire the busiest real estate broker agent. They will bring more buyers than the newly minted graduate with a new car.
Hands down, selling is the biggest challenge for newcomers. Having experienced help is important. It's valuable.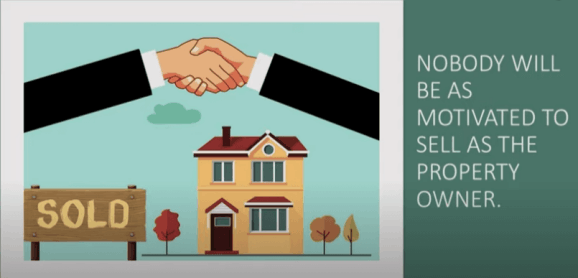 HOW TO MARKET FSBO – PURCHASING PROPERTY
What most people don't understand is that the money in real estate is made when you buy, not when you sell.
If you understand that concept the process will make sense. It's just one of the expenses, like painting the house or cleaning up the messes.
30 years ago, I discovered tax liens and tax deeds. When I saw the margin between the purchase price at the auction and the possible selling price, I knew tax deeds would work for me.
HOW TO MARKET FSBO – TAX AUCTION PROPERTY
Tax auction property is sold by the county for very close to the back taxes.
I'm not saying the selling price will always be 10 or 20 cents on the dollar, but it will be low enough that you'll have plenty of margin.
If you can buy at a wholesale price with discounts of 60%, 70%, or 80%, you'll have plenty of margin for profit.
HOW TO MARKET FSBO – BUY LOW AND SELL LOW
The selling strategy is buy low at the auction and sell lower than retail to attract buyers.
This worked for Sam Walton at Walmart; it works at Costco, and it works at Target. They all add value, however, they buy low and sell low. They make their money when they buy, not when they sell.
Your problem is the buyers are not in front of your property. They can't see your ugly sign. They can't see your used and abused property, and they can't see your bargain price compared to others.
HOW TO MARKET FSBO – MARKETING PROPERTY
You must market. No marketing means no sale. Your buyer is unaware until you get them in front of the property you want to sell.
Make a deal with the broker to get the property listed on the Multiple Listing Service so others can see and talk about your bargain real estate.
There's much, much more. Signs, ugly signs on the front lawn. What terms will you offer? Are you willing to accept installment payments?
Use Craigslist. Not just one posting. Renew every few days. Use Facebook Marketplace and all the electronic websites you can find, like Zillow and Trulia.
This process requires time. It's pretty easy, however, it must be continuous.
Despite the critiques, newspapers work. Pennysavers work. Flyers delivered to homes in the neighborhood work. Just note that the post office will raise hell if you put flyers in mailboxes.
HOW TO MARKET FSBO – SELL PROPERTY USING THESE 4 STEPS
Sellers have big time success using multiple steps simultaneously.
Pricing is number 1.
Number 2 is availability of installment payments.
Number 3, do you know who's looking for your property? What type of buyer?
Number 4, you need to know comparable pricing in the neighborhood. Are you competitive?
Think about websites with informational pictures. Let people know what's in the area. They'll need to shop for food. Kids need to go to school.
HOW TO MARKET FSBO – PHOTOGRAPHS
This is an important part of how to market FSBO real estate. People love pictures. Create your own website for the property. Put drone pictures on the website. Use the GIS mapping system.
By all means, talk to the neighbors. Sometimes, the kids want to live close to the folks. Send everyone a letter with flyers and pictures.
There is no one single item that is going to sell the property. It might be the video on the website. It might be you walking around the house carrying your cell phone and taking pictures.
Many supermarkets and small businesses will allow you to post on the bulletin board. Don't put up a business card; put up your picture. Your mother remembers that you were cute. Don't be cute in the picture.
Use eBay, the best picture always wins.
HOW TO MARKET FSBO – ADVANTAGES OF USING A BROKER
DIY FSBO appeals to you. Some people think it saves money.
I'm not sure you're saving money if it takes you 6 months to sell, and you're making payments on taxes plus buying fuel to keep the house from freezing up, paying cleaners to reclean it, and taking care of lawns.
Learn how you can secure your financial future with this FREE mini class on bargain real estate investing. It's a gift from me to you. Be sure to take advantage of it today!
HOW TO MARKET FSBO – BUYERS AND BROKERS
Consider this. The buyer doesn't know you. The buyer is concerned that if they turn you down it will hurt your feelings and you'll be confrontational, so they don't call.
Meanwhile, they will call a broker because the buyer knows the broker hears a no-answer every day, and they are not confrontational.
Brokers have status in the community, and they have lists of bargain hunter buyers. The customers in their black book know them, like them and trust them.
Some brokers have networks of other brokers in addition to the MLS. Check out Zillow and Trulia.
HOW TO MARKET FSBO – TITLE COMPANIES AND ATTORNEYS
Seems like a lot of work, doesn't it? The new potential buyer will never call you at 9 or 10 in the morning. Buyers only call when you sit down for dinner at your favorite restaurant. Of course, you'll have a broker agent that will take the call, right?
If you are stubborn and don't want to use outside help, be sure that you have established a relationship with a title company or a real estate attorney.
They can handle the contracts and paperwork which must be completed in all states. It's required by law.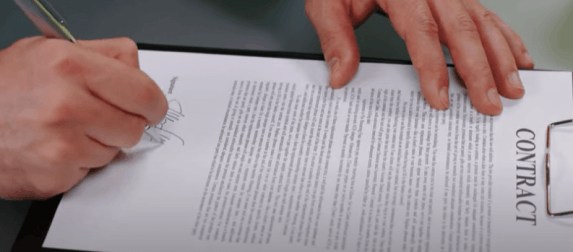 HOW TO MARKET FSBO – FACEBOOK GROUPS
If you are going to make real estate part of your future, you may want to thoroughly investigate Facebook groups that swap in buy and sell.
Large cities have these groups. They take time and effort. It requires many postings, and you must follow the rules.
HOW TO MARKET FSBO – BANDIT SIGNS
I'll close with this. Bandit signs really work.
Keep in mind the local cities, towns and municipalities have laws against these signs.
They have basically banned them because many caring neighbors don't like to see them on every corner, and that's probably because sellers don't pick them up every Sunday night.
HOW TO MARKET FSBO – PRICES DRIVE BUYERS
I hope you noticed that handling the sale will take much effort, as much as every other element in the transaction. It will be the most challenging and for many least desirable.
In the normal market, buyers drive the sale. Prices drive the buyers.
You make your money when you buy, and you fill your bank account and your ego when you sell.
CONCLUSION
We hope you enjoyed Ted's lesson, "How to Market FSBO"
A FSBO sale takes a lot of work and may not necessarily be a money saver if it takes you a lot longer to sell the property since you'd need to pay to maintain the property for those additional months. Therefore, it's still advantageous to hire a broker even if you're doing FSBO.
Since you want to sell the property as quickly as possible, you want to put as many lines in the water as possible, so here are some ideas for how to market FSBO using multiple media.
Use electronic sites like Facebook Marketplace, Craigslist, eBay, Trulia, Zillow, and the MLS. Newspapers and Pennysavers aren't as outdated as some people may think. The same goes for flyers, bulletin boards, and bandit signs. These still get results.
Photographs are important. Use them to display the property and the neighborhood. Also, look for Facebook groups where real estate buyers and sellers congregate.
It's important to note that all the marketing in the world won't do you much good if the property isn't priced attractively. People are looking for bargains.
In real estate, you make your money when you buy, not when you sell. What does that mean? If you can purchase a property with a large profit margin between the buying price and the selling price, that's the key to a quick sale.
Why? Because if you can buy real estate at a big discount, then you can sell it at a below market value price which will attract bargain hunters.
Where can you purchase deeply discounted real estate? At a tax delinquent property auction, you can pick up mortgage-free properties for 10, 20, or 30 cents on the dollar.
What do you think would happen if your purchased for 20 cents on the dollar and sold for 65 cents on the dollar? Wouldn't that be a great way to have prospective buyers ringing your phone off the hook?
Here's another important aspect of how to market FSBO property. After price, people are interested in financing. Offering seller financing with a low down payment and installment payments also attracts buyers and generates additional profits and residual income.
If you'd like to learn more about how to profit from bargain real estate, there's no one more qualified to teach you than Ted Thomas, America's leading authority on tax lien certificates and tax defaulted property investing.
Ted Thomas is the only one who provides full support and complete training with home study courses, Q&A webinars, live tutorials, workshops & web classes, and personal one-on-one coaching.
Get started today at no cost with Ted's FREE Master Class, that reveals the incredible opportunities available in tax defaulted real estate. The class is only about 1 hour of streaming video and contains life-changing information! You can't afford to miss it!