HOW TO BUY A HOUSE WITH SELLER FINANCING
Find out how to buy a house with seller financing. Seller financing is a favorite way for investors to make money, but this strategy can be just as beneficial to the buyer as it is to the seller!
Here's a solution in a tough market. Everyone wants to make a deal to get real estate when the markets are growing or the prices are on the way up.
What happens when the market is in recession, and the banks don't want to provide loans because they are concerned about foreclosures?
Today I'm going to share ideas with you on how to buy a house with seller financing.
Want to learn how you can make big profits from real estate? Would you like to buy mortgage-free homes for pennies on the dollar? Or earn double-digit interest rates? Get started today with this FREE mini class on how to prosper beyond your wildest dreams from tax liens and deeds!
HOW TO BUY A HOUSE WITH SELLER FINANCING – TAX DEFAULTED PROPERTY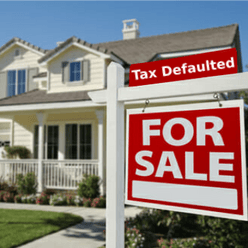 I'm Ted Thomas, and for the past 30 years, I've been involved with the tax lien and tax deed markets. This is a government-mandated and administered program that recycles real estate properties.
These are properties that the owners have defaulted on. They walked away from the real estate and did not pay the property taxes on it.
The local government confiscates and resells these properties or issues a tax lien certificate.
Today you'll learn how to buy a house with seller financing and a number of ways to purchase property for 60%, 70% and 80% discounts.
HOW TO BUY A HOUSE WITH SELLER FINANCING – BANKS
Getting back to the bankers, if they shut off the money, you must be very creative in real estate to purchase property when money is not available.
The market will be filled with people who want to change locations and get new jobs, or they want to move near relatives. Thousands just want a change of scenery in a new location.
Homes and buildings don't move. Sellers that want to move are challenged if the banks won't lend on real estate.
So, suddenly the sellers, like it or not, become flexible. Otherwise, they will need to wait for the markets to recover and for the banks to decide to start lending.
HOW TO BUY A HOUSE WITH SELLER FINANCING – INSTALLMENT SALE
Let's talk about how to buy a house with seller financing.
The solution is… sellers will accept offers to purchase that require the seller to accept installment payments monthly or annually. Sometimes, they will even accept low down payments. Other times, they will accept balloon payments.
Savvy sellers adjust their terms according to how much activity is in the marketplace and how much pressure they have for relocation.
Seller financing works perfectly for seniors who want income. They prefer monthly income because the bank savings rate of interest is low. So, if they sell, what will they do with the money?
Investors like seller financing when they understand the deal.
Seller financing also works for sellers who must find buyers. However, the buyers may not be as qualified as the seller would like.
HOW TO BUY A HOUSE WITH SELLER FINANCING – BE FLEXIBLE
The buyers may have credit challenges due to divorce or past history of poor payments and low FICO scores. Sellers must be flexible, and buyers must be flexible.
Buyers prefer low payments and balloon payments at later dates. Sellers realize the risk is high with low down payments.
Buyers want good deals on B and C real estate. Sellers allow buyers to make extra higher than normal first year payments to build down payments.
My point is flexibility from both the seller and the buyer will make the deal.
I have a free gift for you, a 1-hour, streaming-video master course that will teach you the secrets of one of the safest high yielding investments available and how to generate massive cash flow and residual income streams from bargain real estate. Be sure to take advantage of this opportunity!
HOW TO BUY A HOUSE WITH SELLER FINANCING – AN EXAMPLE
Tax defaulted properties are sold at auction for huge discounts below the actual tax assessed value. The margin between purchase price and value is usually significant.
For example, recently an investor couple purchased a property at auction, cleaned up and tidied up the property with no major repairs. The total investment was $12,000.
They advertised the property for sale with installments and received an offer considerably under market. However, it generated a $23,000 profit.
HOW TO BUY A HOUSE WITH SELLER FINANCING – INSTALLMENT PLAN PROFITS
The couple accepted the offer, and they also accepted installment payments for $450 a month for 120 months, a total of $54,000.
Bottom line, they made over $40,000 in total profit, or looked at differently, $5,400 a year for 10 years. Their return on investment the first year is 45%.
The brilliance of the deal is they purchased at an auction that helped the county. They sold to a family that needed a decent home, and they made a huge profit of 45% annually.
HOW TO BUY A HOUSE WITH SELLER FINANCING – AN ALTERNATIVE MARKET
This is an alternative investment that works everywhere and requires flexibility. This is not a negative on the banks.
The banks and the brokerage community earn fees and do business with thousands. They don't have the time or ability to make judgments or decisions. They must follow a cookie-cutter example or their volume will not work.
To honorably and ethically take advantage of the system is to help the county, help yourself, and help the little guy get started.
HOW TO BUY A HOUSE WITH SELLER FINANCING – A WIN-WIN INVESTMENT
Traditional real estate is structured for volume standardization and needs brokers, bankers, title companies and attorneys.
The tax defaulted property business is an alternative market perfect for entrepreneurs and people who are flexible and understand how to move money, adjust rates and times, build equity and be in business.
Without the entrepreneur, buyers with credit challenges, divorce or bankruptcy would be living in less desirable property.
The entrepreneur, the savvy investor, negotiates openly with both sides of the transaction, and the county with all its rules provides the much-needed product to make the money.
CONCLUSION
We hope you enjoyed Ted's lesson, "How to Buy a House With Seller Financing"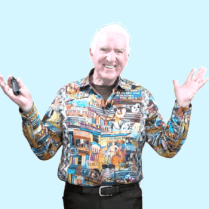 When the banks tighten up on the money supply, property owners become more willing to do seller financing, also called owner financing.
Investors who are senior citizens are also attracted to doing seller financing. They like receiving the residual income from these deals, especially with interest rates being too low to make bank savings profitable. Therefore, they'd rather earn interest from seller financing their properties.
An important part of understanding how to buy a house with seller financing is realizing that it requires flexibility on the part of both the buyer and the seller.
Buyers are not likely to get terms, particularly interest rates, as ideal as what they'd get from a bank, and sellers may not find buyers as qualified as they would like.
Many buyers who have a credit score too low to qualify for a bank loan will look for owners doing seller financing.
Ted Thomas has decades of experience purchasing tax delinquent real estate and selling it via owner financing.
The beauty of purchasing tax defaulted property at county auctions is that the starting bid begins around the amount the back property taxes owed, and this makes it possible to purchase real estate for mere pennies on the dollar.
Additionally, these properties come without a mortgage. When you can purchase mortgage-free properties for a small percentage of the assessed value, the large profit margin greatly mitigates your risk.
You can sell these properties quickly by offering them at a discount, and on top of that you can utilize seller financing to generate streams of residual income for years to come!
If you'd like to learn more about alternative real estate investing, there's no one more qualified to teach you than Ted Thomas, America's leading authority on tax lien certificates and tax defaulted property investing.
Ted Thomas is the only one who provides full support and complete training with home study courses, Q&A webinars, live tutorials, workshops & web classes, and personal one-on-one coaching.
Get started today at no cost with Ted's FREE Master Class, that reveals the incredible opportunities available in tax defaulted real estate. The class is only about 1 hour of streaming video and contains life-changing information! You can't afford to miss it!