Are you looking for how to find tax lien properties free? Today we'll discuss where to acquire lists of tax delinquent real estate, how to research tax lien properties and participate in auctions.
You can profit from Tax Lien Certificates & Tax Deeds if you know the rules and do your homework. Discover how to find tax lien properties free today and earn big profits.
Table of Contents:
Want to earn massive income from real estate? Would you like to buy mortgage-free homes for pennies on the dollar? Or earn inflation-proof interest rates secured by real estate? Then get started today with this Free Gift.
Researching Tax Lien Properties at the County Level
Let's jump right into how to find tax lien properties free. First things first, you need to know the auction date and time and acquire a list of properties up for sale.
All of this information is available on the county's website, and typically, it's free. Auction details and property lists can also be found published in local newspapers.
Note that some counties may require payment for access to their list of auction properties. Be sure to research each individual county's requirements.
Scrutinize lists thoroughly, as they may include erroneous or obsolete data.
When researching tax lien information, it's important to know what to look for. This includes details such as:
Parcel number
Property address
Property owner information
Delinquent taxes owed
Assessed value
This information and any other pertinent details can be found in the county public records.
By researching tax lien properties in the public records, you can gain access to valuable information and have a better understanding of the market before investing.
However, participating in an auction requires more knowledge and preparation. It's important to be educated, and beginner real estate investors may opt to have a mentor or guide when entering into these types of investments.
Participating in Tax Lien Auctions
Before participating in tax lien auctions, be aware of potential pitfalls. Consider risks and benefits to sidestep costly missteps. Research the properties and understand the auction rules and laws governing liens in your state.
A wise move is to consult with an experienced mentor or coach prior to bidding on any property. 
Before attending the auction, acquire a list, research the properties, know the rules, and create a budget beforehand so there are no surprises when it comes time to pay for the winning bid on a property.
Engaging in Tax Lien Auctions can be a lucrative investment option, yet it's essential to consider the potential hazards and take precautionary measures before investing. Understand the process by taking advantage of resources such as courses and mentors.
Profiting from Tax Lien Certificates & Tax Deeds
Tax lien certificates and tax deeds are two methods of investing in real estate with delinquent taxes.
A tax lien certificate is issued when a homeowner neglects to pay their property taxes, permitting an investor to buy the certificate at a tax sale often for much less than the assessed value. The investor then collects a high rate of interest on the unpaid amount until it is paid off or they foreclose on the property.
Tax deeds involve purchasing properties outright from local governments with the bidding beginning at or near the amount of the back property taxes owed.
Before bidding on a tax lien certificate or buying a tax deed, make sure you know what you're getting into and understand all legal ramifications associated with such investments.
Maximize returns by diversifying investments across multiple counties. This can help spread out risk while also increasing the chances of finding better deals than those available locally.
Key Takeaway:
Investing in tax liens
and deeds can be profitable, but it's important to know what you're getting into. Try diversifying investments across multiple counties for increased returns.
Conclusion
Tax liens can be a lucrative opportunity, when you understand how to find tax lien properties free, know the rules and do your homework.
Auction details, property lists, and information, like property  address, amount of property taxes owed, property owner information, tax assessed value and market value can be found in public records online.
Tax lien certificates pay interest rates of up to 36%, and tax deed properties can be purchased mortgage-free for as little as 10, 20, or 30 cents on the dollar of the tax assessed value.
With proper preparation, you can find tax lien properties free and start profiting from them today.
Are you looking for an opportunity to invest in tax lien properties? Then look no further! With our free calendar of upcoming auctions and courses on how to profit from Tax Lien Properties, you can start your journey towards financial success today.
Don't miss out on the chance to learn more about defaulted property lists at county levels and find the best deals around. Make a difference in your life. Get started today.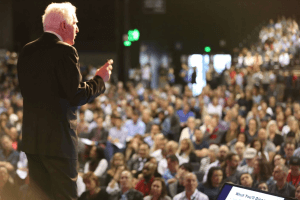 Ted Thomas is America's Leading Authority on Tax Lien Certificates and Tax Deed Auctions, as well as a publisher and author of more than 30 books. His guidebooks on Real Estate have sold in four corners of the world. He has been teaching people just like you for over 30 years how to buy houses in good neighborhoods for pennies on the dollar. He teaches how to create wealth with minimum risk and easy-to-learn methods.