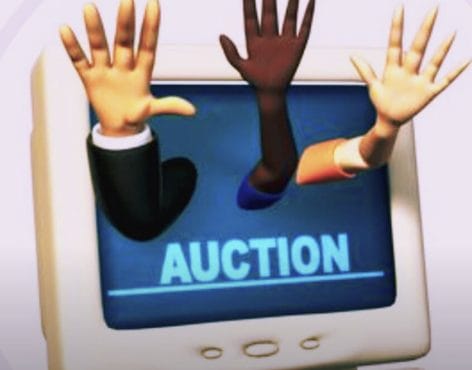 Today I'm answering your questions, "What Is a Delinquent Tax Auction Sale?
The topics I'm going to cover are:
Want to learn how to purchase bargain real estate? Would you like to buy mortgage-free property for pennies on the dollar? Or earn double-digit interest rates secured by real estate? Then you don't want to miss this FREE Mini Course.
What Are Tax Delinquent Property Auctions?
A delinquent tax auction sale provides ample opportunity to profit, but what is it?
Local governments (county, city, township, town, parish) receive most of their operating funds from property taxes.
When property owners default and fail to pay property taxes, the local government's method to enforce payment of those taxes is to place a tax lien on the property or seize the property and sell it for the back taxes which are due.
If the property taxes remain unpaid the government in about half the states in the United States sell tax lien certificates and the others sell tax deeds at a tax defaulted auction.
The Two Types of Tax Defaulted Property Auctions
There are two basic systems used in the United States for local governments to recover unpaid taxes at a delinquent tax auction:
• In states that sell tax lien certificates, the buyer of a tax lien certificate pays the government the amount of the past due taxes. When property taxes are paid, the tax lien certificate holder gets back all of the original investment plus a high interest rate from the government. In the occasional situation, where the tax lien certificate is not paid, it's possible for the investor to get possession of the property, after a foreclosure process, for just the back taxes and fees owed to the government.
• In states that sell tax deeds, the investor is buying the property, usually at a significant discount from the full market value.
Delinquent tax deed sales are most often held at a public auction, where anyone can buy, including foreign investors.
Those who invest in tax lien certificates are often seeking a passive high interest return on their investment, while those, who invest in tax deeds are willing to buy and sell property and earn a much greater return on their investment at a delinquent tax auction.
Ted Thomas has helped many investors understand the answer to: "What is a tax defaulted property auction (delinquent tax auction) like?" and the secrets to avoid costly mistakes.
Learn More About Tax Delinquent Property Investing
Ted Thomas specializes in tax deed and tax lien investing at delinquent tax auctions, and Ted's the only one who provides full support and complete training with home study courses, Q&A webinars, live tutorials, workshops & web classes, and personal one-on-one coaching.
Be sure and check out our list of Tax Deed States if you are further interested in finding your first auction, and how to find a delinquent tax sale list.
If you'd like to know more about delinquent tax auctions and how to profit from them, Ted Thomas provides full support and complete training with home study courses, Q&A webinars, live tutorials, workshops, web classes, and personal coaching with certified coaches.
You can reap huge rewards from tax lien and tax deed investing! Get started today by taking advantage of Ted's Free Master Class! Act now, it costs you nothing and will give you a big head start!
Ted Thomas is America's Leading Authority on Tax Lien Certificates and Tax Deed Auctions, as well as a publisher and author of more than 30 books. His guidebooks on Real Estate have sold in four corners of the world. He has been teaching people just like you for over 30 years how to buy houses in good neighborhoods for pennies on the dollar. He teaches how to create wealth with minimum risk and easy-to-learn methods.