Are you looking to earn big profits from selling investment property? It's possible to turn a quick profit from investment property sales with the proper understanding, and even making it your main source of revenue.
Whether you own rental property, single family homes, office buildings or vacant land, selling investment property is not as complicated as it seems. By understanding the basics, utilizing online platforms like Zillow or Trulia, or considering seller financing for buyers with poor credit ratings, you can easily maximize profits. Read on to find out how.
Understanding the Basics of Selling Investment Property
Selling investment property can be a lucrative business for those who understand the basics. Real estate bought with the goal of generating profits, either through rental income or appreciation in value, is referred to as investment property.
Capital gains taxes can significantly reduce the amount of profit that investors can expect to make on their investment properties, so it is important to consider this when calculating potential returns.
When calculating returns on rental properties, you should bear in mind the housing market's condition, where the property is located, rental rates nearby and expenses for upkeep.
Additionally, when owning investment properties, take into account how long you plan to hold onto property before selling it. Typically, the longer you hold onto a property means higher profits down the road due to capital appreciation over time.
Consider the speed of your transactions depending on your objectives and financial circumstances. If you're looking for quick cash flow, then pricing low may be beneficial since buyers are more likely to purchase at lower prices versus waiting around for something better which could take months or even years in some cases.
On top of that, offering seller financing options can help attract buyers who don't have access to traditional bank loans due to poor credit ratings which further increases your chances of closing deals quickly while still earning decent profits.
Finally, there are online platforms like Zillow, Trulia, Facebook Marketplace and Craigslist which provide great opportunities for marketing your listings effectively without having to spend too much money on advertising campaigns.
These platforms allow you to post detailed descriptions about your listing along with pictures, allowing prospects to view them right away, helping you to reach out to your target audience faster than ever before.
Furthermore, by taking advantage of features like "featured listings" available on most of these sites, you can increase visibility even further, increasing the likelihood of successful sales transactions overall.
Understanding the basics of selling investment property is a critical first step in any successful real estate venture. With this knowledge, you can begin to explore more advanced strategies for quickly selling your investments, such as low price buy and sell strategies or seller financing options.
Important Takeaway: Investors should factor in the tax assessed value, current housing market, location of the property and rental rates when determining potential returns on real estate investments. Sellers have to decide whether they want quick cash flow or a longer term capital appreciation plan as well as utilize online platforms for marketing listings effectively.
Selling Investment Property Quickly
Selling investment property quickly is an attractive option for real estate entrepreneurs looking to make a profit in a short amount of time. One way to do this is by utilizing Ted's "buy low, sell low" strategy. This involves buying tax-defaulted properties at local county auctions, where mortgage-free real estate can be purchased for pennies on the dollar, and then reselling these properties for a discount.
Properties sold at these auctions include rental property, single family homes, small office buildings, small farms, vacant land and residential lots.
Imagine how quickly you could generate cash flow if you purchased a $200,000 mortgage-free home at a tax-defaulted auction for 15 cents on the dollar ($30,000) and resold it for 50 cents on the dollar ($100,000). A discount like that would attract bargain hunters, and you'd stand to make a $70,000 profit.
Ted's students earn $25,000, $50,000, and even $100,000 from one transaction by buying and reselling real estate using Ted's buy it low and sell it low fast strategy.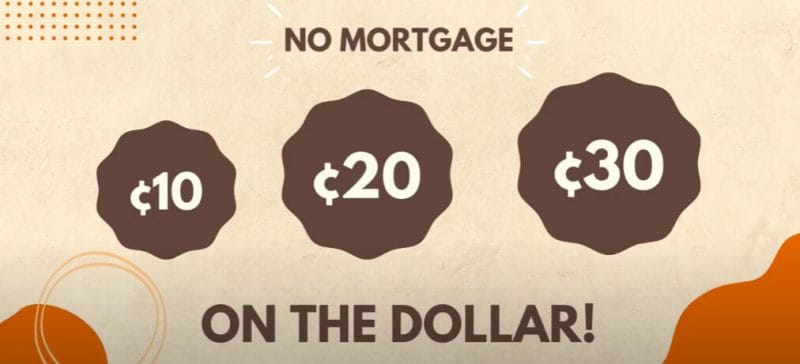 Selling investment property, which includes selling rental property, can be done through traditional methods such as networking with local real estate agents or through online platforms like Zillow, Trulia, Facebook Marketplace, Craigslist, and the Multiple Listing Service (MLS).
Another effective method for selling investment property quickly is by offering seller financing. With this type of arrangement, buyers have more flexibility when it comes to their payment terms since they don't need to secure financing from outside sources like banks or other lenders.
It also helps sellers move inventory faster because buyers are often willing to pay more when given the opportunity of flexible repayment plans over several months or years rather than one lump sum upfront payment.
However, it's important that sellers take caution when selecting qualified buyers with poor credit ratings since there may be risks associated with default payments down the line if not properly managed from the start.
Selling investment property quickly requires a well-thought out strategy, and utilizing online platforms can be an effective way to maximize exposure. With the right approach, you can use these platforms to find qualified buyers with poor credit ratings and benefit from seller financing options.
Important Takeaway: Real estate entrepreneurs can quickly turn a profit by utilizing Ted's buy low, sell low strategy, buying properties at below market value, then reselling them for higher prices. Alternatively, offering seller financing options to buyers is also an effective way of moving inventory faster as buyers are more willing to pay with flexible repayment plans rather than one lump sum upfront payment.
Utilizing Online Platforms to Sell Investment Property
Real estate entrepreneurs can leverage online platforms such as Zillow, Trulia, Facebook Marketplace and Craigslist to easily market investment properties. These sites provide an easy way to list properties and reach potential buyers in a matter of minutes.
Zillow is one of the most popular websites for listing properties. It enables vendors to post pictures and in-depth info about their offerings so potential purchasers can visualize what they're viewing prior to arranging a tour or submitting an offer. Additionally, Zillow provides real estate market data on comparable homes (comps) in the area so that sellers can price their property accordingly.
Trulia is another great resource for those looking to sell investment property quickly. Trulia's searchable database has millions of listings from across the nation, making it easier for buyers to find exactly what they need without having to go through a multitude of ads on other sites. Additionally, Trulia offers tools like estimated mortgage payments and neighborhood comparisons which help give buyers more information about potential investments before they make any decisions.
Facebook Marketplace is also becoming increasingly popular among real estate investors due its ability to target specific audiences based on location or interests related to real estate investing. This makes it easier than ever for sellers to connect with interested parties who may not have found them otherwise – increasing the chances that their property will be sold faster than if listed elsewhere online or if offline marketing methods were used instead.
Finally, there's Craigslist – one of the oldest but still reliable ways for people seeking out deals in real estate investing opportunities as well as those trying to sell off some extra inventory quickly without much effort (or cost) involved in doing so.
Important Takeaway: Real estate investors have a plethora of options when it comes to selling investment property, such as Zillow, Trulia, Facebook Marketplace and Craigslist. These sites provide an easy way to list properties with detailed descriptions and real estate market data so buyers can make informed decisions quickly.
Conclusion
The key to successfully selling investment property is understanding the basics, utilizing online platforms, and having a strategy for quick sales.
Having a thorough knowledge of the fundamentals, together with exploiting online outlets and formulating an approach for rapid transactions can help you to make sizeable gains while limiting any dangers associated with buying and selling real estate at discounted prices.
In order to sell at a discount, you need to buy at a discount, and there's no better place to find deep discount real estate than at a tax-defaulted property auction.
Tax-defaulted real estate is property that was seized by the local government due to the property owner's failure to pay property taxes.
Bidding at the auction opens around the amount of the back property taxes owed, which enables you to purchase real estate investments for pennies on the dollar, and you get the property without a mortgage.
When you buy it at such a low price, you can then turn around and sell it for a discount that bargain hunters find irresistible. By taking advantage of today's technology such as Zillow, Trulia, Facebook Marketplace or Craigslist you can reach more potential buyers than ever before and increase your chances of success when it comes to selling investment property that you purchased at a tax-defaulted auction.
If you'd like to know more about tax-defaulted real estate investing, Ted Thomas provides full support and complete training with home study courses, Q&A webinars, live tutorials, workshops, web classes, personal coaching with certified coaches, and an interactive map and auction calendar research tool that allows you to visit each county online to find the details about upcoming auctions. Start your money-making journey by attending Ted's 7-Hour foundational training. 
Want to earn massive income from real estate? Would you like to buy mortgage-free homes for pennies on the dollar? Or earn inflation-proof interest rates secured by real estate? Then get started today with this Free Gift.
Ted Thomas is America's Leading Authority on Tax Lien Certificates and Tax Deed Auctions, as well as a publisher and author of more than 30 books. His guidebooks on Real Estate have sold in four corners of the world. He has been teaching people just like you for over 30 years how to buy houses in good neighborhoods for pennies on the dollar. He teaches how to create wealth with minimum risk and easy-to-learn methods.