Learn how to invest in alternative assets that give you great returns to build your wealth! Some investments are riskier than others, That's why it's best to avoid putting all your eggs in one basket.
Today I'm answering your question about how to invest in alternative assets and explaining some of the benefits of alternative investments.
Conventional wisdom from investment advisors in the past has been to buy stocks and bonds. According to these experts over a long period of time, stocks will earn 7% or so. Of course, that assumes the market doesn't crash.
Want to learn how you can make big profits from bargain real estate? Would you like to buy mortgage-free property for pennies on the dollar? Or earn double-digit interest rates secured by real estate? Then you won't want to miss this FREE mini class.
WHAT ARE THE RISKS OF INVESTING IN ALTERNATIVE ASSETS?
The point is stocks can be risky. However, conventional wisdom simply says start when you are young, and you will do well over a long period of 20 or 30 years.
Conventional wisdom also suggests bonds. Now, this is a different story. Bonds are not so volatile. However, they produce 4% to 5% annual returns, and inflation turns into the big question.
It's tough to make money in bonds if inflation reaches 4% or 5%. Now you're losing money.
CASE STUDIES
What are examples of alternative assets? There are dozens of alternative investments.
These are alternative assets examples just for gold alone, gold, physical gold, gold stocks, gold coins, gold mines and what about silver, same sequence.
Many investors prefer land, residential land, agricultural land, land for subdivisions.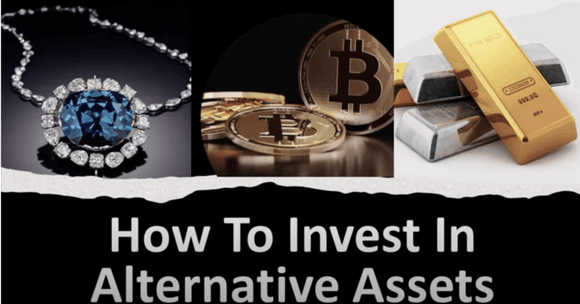 REMOVING THE MIDDLEMEN
What are the benefits of alternative assets? Conventional investing employs many financial wizards that include investment advisors, brokers, appraisers, gurus and attorneys.
With alternative investments you are taking the time to investigate on your own. You're probably not following a typical path, and you're following your own intuition, attempting to improve your situation and create results that you control.
You're taking financial risks in order to make big rewards.
ALTERNATIVE ASSETS: A LUCRATIVE MARKET
People ask, "How do you invest in alternatives?" As for me, 30-years ago, I discovered a program that was sponsored by local county governments.
It wasn't a very sexy market. There was no high-tech hoopla on the radio or television. There were no rockets taking off in space, and none of it had anything to do with a battery.
It's simple. It isn't exactly pretty, and it sure isn't glamorous. However, once you know how, you can do it over and over and there's no shortage of supply.
The people who learn the who, what, where, when and why of it are just ordinary people. Most of them have a lot of gray hair and a whole flock of kids in their family.
It's definitely an alternative to the conventional stock and bond markets, and it isn't even like the rental property market.
WHAT ARE THE PROFIT MARGINS
This is certainly not for everyone. It definitely requires that you get off your rusty dusty, participate and earn your success. It doesn't take a lot of money, but it might take a while to learn.
It's not calling a broker and ordering 100 shares, and it's not watching your bank account purchasing power erode with inflation.
Don't fool yourself and think you're going to be rich with an IPO (Initial Public Offering) and easily become a millionaire with your stock options. Most of those fail.
This investment is a nitty-gritty business. However, when it's done correctly, the margins for profit are huge.
Conventional investments usually employ multiple investment advisors, financial planners, brokers, attorneys, and lots of registered reps that all get a piece of the profit.
If this is interesting to you, I have a free mini course, a free gift from me to you that will teach you the secrets of tax lien certificates and how to profit in tax deeds, which I consider to be among the best of the best alternative investments.
After taking this course, I believe you'll see it that way too. Take advantage of it today!
REAL BARGAIN REAL ESTATE
Today I'm answering your question on how to invest in alternative assets, and the alternative investment that works for me is not new. It's been around, still in use and available for over 200 years.
It works for small investors as well as substantial investors.
Briefly, it works like this. In over 3,000 counties across the United States, local county governments levy property taxes and attempt to collect those property taxes. A small percentage of property owners will default and not pay property taxes.
Why don't they pay? Maybe they were sick, maybe there was a car accident. Maybe they're on unemployment. Weather may have created a crisis with the crops, or there could have been a hurricane.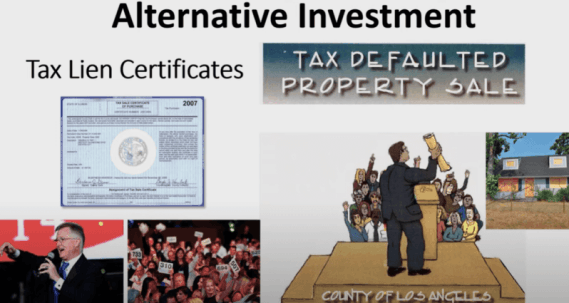 TAX DEFAULTED PROPERTY AUCTIONS
The treasurer of the local county will issue a default notice. Ultimately, if the property taxes are unpaid, the treasurer will seize the property and sell it at a public auction to the highest bidder. Anyone can attend the auction.
Some of the properties are used and abused, and some are ready to move into.
These properties are sold for 60%, 70%, and 80% or more discounts below the market prices. The local county owns these properties, however, the county does not want more real estate. They want revenue.
DEEP-DISCOUNT MORTGAGE-FREE PROPERTY
The county auctions the properties for low prices, usually the back taxes and some late fees, and the revenue from the auction is used to pay the back-delinquent taxes.
Many properties are sold for 10 cents, 20 cents, or 30 cents on the dollar.
Additionally, the state legislature has authorized the local county treasurer to cancel, that is delete and wipe out from the official county records, the mortgage lien or the deed of trust loan.
SMART INVESTING WITH LITTLE MONEY
How much should you invest in alternative assets? None of this is magic. It's a government-controlled and mandated business.
It does not require a mutual fund or a special investment of $500,000 to get started. Many investors start with less than $10,000.
Auctions are held live on the courthouse steps and online. Every county is authorized to sell property at auctions.
Imagine if you could buy a property for 20 cents on the dollar with no middle man, and the property had a tax assessed value of $100,000 and also comparable prices in the neighborhood were $100,000!
RESEARCHING AND EVALUATING PROPERTIES
This is not a risk-free business. You need to evaluate your purchases, buy low and ultimately sell low to make your profits.
Most properties will be used and abused. Some will be junk. You get to choose.
Many of my student investors range in age from 45 to 105 years old. They follow a proven and tested system when they buy.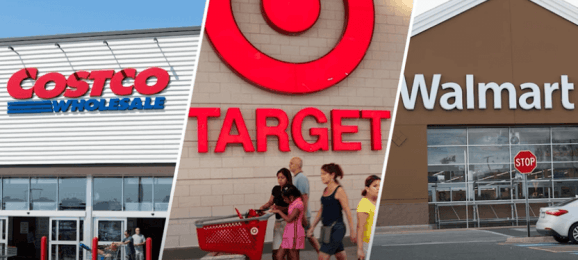 BUY LOW AND SELL LOW
Overly simplified, they buy low and they sell low. That's the opposite of every real estate course ever written. However, if you buy low, you're really copying Walmart, Costco and Target.
With this "Walmart strategy," you can sell low, collect your money fast, and move on to the next auction, generating quick cash flow.
Or, many savvy investors will sell using an installment contract, just like when you buy a car or a refrigerator, and earn interest payments via seller financing for additional profits, generating streams of residual income.
For those who ask, "Should I invest in alternative investments?" the answer is yes, if you know the rules and do your homework, there's a lot of money to be made.
CONCLUSION
We hope you enjoyed Ted's lesson, "How to Invest in Alternative Assets"
There are dozens of alternative investments to choose from, and Ted Thomas discovered a little known one over 30 years ago that generates cash flow and streams of residual income.
Whether you have a little money or a lot to invest, tax delinquent property investing can be very lucrative if you follow Ted's strategies. Here's how to invest in alternative assets the way Ted and his students do.
When property taxes go unpaid, counties will ultimately seize those properties and sell them at auction with the bidding beginning around the amount of the back property taxes.
At a tax defaulted property auction, you can purchase mortgage-free properties for 10, 20, or 30 cents on the dollar of the property's assessed value, leaving you with a huge profit margin.
By utilizing Ted's "Walmart strategy" of buy low, sell low, and move on to the next property, you can sell these properties quickly for a $25,000, $50,000, or even $100,000 profit.
Another option is to do seller financing to generate streams of residual income and make a profit from the financing in addition to the profit from the sale of the property.
If you'd like to know more about this lucrative form of alternative real estate investing, there's no one more qualified to teach you than Ted Thomas, America's leading authority on tax lien certificates and tax defaulted property investing.
Of all the alternative asset classes, Ted teaches the best.
Ted Thomas is the only one who provides full support and complete training with home study courses, Q&A webinars, live tutorials, workshops & web classes, and personal one-on-one coaching.
Get started today at no cost with Ted's FREE Master Class. It's only about 1 hour of streaming video and will open your eyes to the incredible opportunities available in tax lien certificates and tax deed investing.