Today I'm answering your questions about Polk County tax deed sales, and the topics I'm going to cover are:
I'm Ted Thomas, and I've been an investor in tax liens and tax deed auctions and a guide for the past 30 years.
Polk County tax deed sales are really auctions. The highest bidder will win, and the treasurer will cancel the mortgage and trust deed loan on the property.
Want to learn how to purchase bargain real estate? Would you like to buy mortgage-free property for pennies on the dollar? Or earn double-digit interest rates secured by real estate? Then take advantage of this FREE Gift.
Florida Tax Deed Sales
Ask yourself, if you could buy somewhat used and abused real estate for 10 or 20 cents on the dollar and then sell the property for 50 or 60 cents on the dollar, would that investment work for you?
Bargains like that are available at Polk County tax deed sales and many other county tax defaulted property auctions.
Florida is unique in that the state requires two different unique auctions before property owners lose real estate at defaulted property auctions like Polk County tax deed sales.
Here's an investment opportunity that's part time, and after a short learning period, you can do this from your home office for the rest of your life.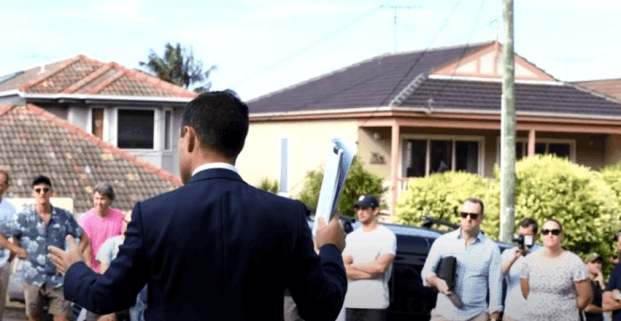 Cheap Land for Sale in Polk County Florida
From experience attending auctions, I've noticed that approximately 25% of the properties that are posted for the auction are land. I've also observed that most auction buyers prefer to bid on houses. Of course, if everyone is bidding on houses, that will certainly drive the prices up.
Land for the educated buyer offers bargains, especially, if you're buying at auction. Polk County tax deed sales and auctions in many other counties, at least 66 other counties in Florida, will offer auction properties.
I have a free gift for you that will show you how to profit with tax lien certificates and reveal the secrets of tax deed investing. Be sure to get your FREE gift today.
Polk County Tax Liens
As I mentioned, the state of Florida requires two auctions. Polk County will conduct a tax lien certificate auction prior to the tax deed auction.
In my opinion, Florida is a benevolent state. Tax delinquent property owners are allowed to stay on the property for 2 years, which is when the tax lien certificate will be fully matured and the property owner will have run out of time to pay the delinquent property taxes.
At any time during the two years, the property owner may come forward and redeem the certificate by paying the delinquent taxes plus interest, thereby paying off the tax lien certificate. Meanwhile, the property owner has not been evicted from the property.
Polk County Tax Sale
After waiting 2 years and not being paid back their investment plus the interest, the tax lien certificate investor must request that the county have a second auction and re-auction the property.
The second auction will be called a tax deed sale, and the inventory of real estate they're selling at tax deed sales are properties with owners that did not pay the tax lien certificate.
Anyone can attend Polk County tax deed sales. It's an auction that is open to the public, and savvy auction bidders take into account property conditions and possible defects in the title reports.
Polk County tax deed sales will start the bidding at the back taxes plus the interest that has accrued, and the highest bidder will win the property. If the property has no bids, the original tax lien certificate holder will be granted the property with no mortgage or deed of trust loan.
Imagine buying property at Polk County tax deed sales for 10 cents on the dollar and then reselling for 60 cents on the dollar with no mortgage and no deed of trust to pay.
Learn More About Tax Liens and Tax Deeds
You may be wondering why everyone isn't doing this? The answer is, mostly because millions of investors are not aware that all 3,000+ counties are authorized to have tax defaulted auctions every year.
Some people will give you advice about tax lien certificates and tax deed property, including the auctions and the difference between tax deeds and tax liens.
However, what's important is realizing that most people are not qualified to help you because they haven't studied tax lien certificates or tax deeds. They have no expertise and may not be intentionally giving you bad advice, but it works out that way.
There are plenty of opportunities, and you don't need a license from the governor from your state. What you do need is a coach or a mentor to accelerate your success.
Conclusion
We hope you enjoyed Ted's lesson, "Great Deals at Polk County Tax Deed Sales"
You can purchase mortgage-free homes and land for pennies on the dollar at Polk County tax deed sales. However, the process in Florida is unique in that a tax lien certificate auction will be held first.
Polk County tax deed sales occur only if the tax lien certificate is not redeemed. Then a re-auction will be held and the tax deed will be sold to the highest bidder. If no one bids, the certificate holder will receive the property. If the tax lien certificate holder is outbid, the certificate holder will still be paid back his or her investment plus the interest.
If you'd like to know more about tax delinquent property investing, Ted Thomas provides full support and complete training with home study courses, Q&A webinars, live tutorials, workshops, web classes, and personal coaching with certified coaches.
Learn how to reap huge rewards from tax lien and tax deed investing! Get started today by taking advantage of this Free Gift from Ted. Act now, it costs you nothing and will give you a big head start!
Ted Thomas is America's Leading Authority on Tax Lien Certificates and Tax Deed Auctions, as well as a publisher and author of more than 30 books. His guidebooks on Real Estate have sold in four corners of the world. He has been teaching people just like you for over 30 years how to buy houses in good neighborhoods for pennies on the dollar. He teaches how to create wealth with minimum risk and easy-to-learn methods.