I'm Ted Thomas, and I've been involved in real estate for more than 30 years. Today, I'm going to discuss how to find land for sale, then I'm going to explain how to find land for sale that others don't want and pay only 10 cents or 20 cents on the dollar without a mortgage or trust deed.
Table of Contents:
Want to learn how to purchase bargain real estate? Would you like to buy mortgage-free property for pennies on the dollar? Or earn double-digit interest rates secured by real estate? Then take advantage of this FREE Gift.
Finding Land for Sale for Cents on the Dollar
Today I am going to show you how to find land for sale for cents on the dollar at local government auctions, plus I'll explain a strategy on how to profit from reselling the land. However, first let's talk about a few things you need to know before you invest in land.
According to NAR, the National Association of Realtors, land sales are steadily increasing, maybe because real estate land sales have become expensive.
Land can be intimidating and seem overwhelming. Most people are involved with traditional real estate. I'm referring to houses, vacant residential buildable lots, small apartments, small office buildings, and maybe even some 4-6 acre plots down the street.
At auctions, my student investors always look at houses first. However, I tell them to look at the land first. When you do, you'll be contrarian, and you might be able to get a good piece of land because everyone is so interested in houses.
Finding Land for Sale Online
Let's talk about how to find land for sale. I would suggest starting with real estate databases and websites, like Zillow, Trulia, Redfin, Realtor.com, and even the Multiple Listing Service (MLS).
Most of these sites pride themselves on having information about housing, and many of them have information about land which is overlooked. There are also specialized websites regarding land, for example, landresearch.com and landandfarm.com
The wise investor also looks on FSBO (for sale by owner) websites, and another good place is Craigslist.
To be an educated buyer, you need to familiarize yourself with the GIS (Geographic Information System) where you'll find details from a satellite that looks down on all properties.
The GIS Mapping System is very detailed; it allows for mapping and evaluation from many different levels. The GIS Mapping System is important for land buyers and sellers.
A Knowledgeable Broker Can Help You to Buy Land
If you're serious about land, you really need a broker who specializes in land. Residential brokers will be happy to help you, however, the real experts specialize in land and farms.
Many brokers have an educational designation from the Realtors Land Institute where they are accredited as land consultants.
Land brokers are experienced at all types of land and types of soil, and they understand the importance of a land survey.
Soon you'll understand the importance of water and power concerns.
I have a free gift for you that will show you how to find land for sale mortgage-free for pennies on the dollar. Be sure to get your FREE gift today.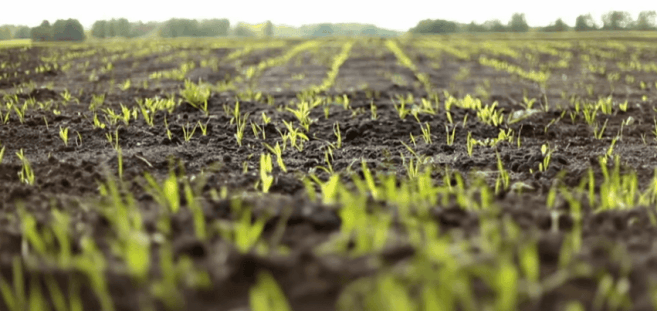 Is the Land for Sale With Utilities or Without?
From my experience working with land developers, acquiring utilities is a whole new challenge.
Water
Land purchases require you to have an understanding of water unless you plan to truck it to the property. Will water from the county source be delivered to your property line, or will you have to drill wells? How deep will the wells be?
Sewer
Local governments dictate that developers must have sewer prior to initiating their work. If there is no sewer system, there must be a septic system.
Power
Land without water is not an option. If you're close to municipal water that's great, but what about power? Will there be power to the property, or is the power too far away to bring it to the property?
Easements
What about easements? Generally speaking, easements could be over the land you're purchasing, or maybe the easement is one you will need for ingress over someone else's land.
Also, have you checked the zoning?
What Is Your Objective for Buying Land?
Before you spend a lot of time looking, it's important to understand what you're actually looking for. Ask yourself, what do you need on this land? Recreational lakes? Walking trails? Are you going to cultivate it, or leave it the same?
Do you want to build a home? Are you going to raise children? If so, where is the school?
What do you need and what do you want? Land is a commitment.
Start researching. You will quickly find that there's an abundance of land for sale. Prices are rising. That's good if you already own land, but it is not so good if you're searching for a deal.
There are people who invest under $10,000 and are completely satisfied.
The Best Kept Secret Is Where to Find the Best Land Sale Prices
Now, I'll show you how to find land for sale at bargain prices. It's a little-known strategy that most traditional buyers are completely unaware of. However, these properties will be available in over 3,000 counties across this country.
What am I talking about? I'm talking about tax delinquent real estate. In these instances, the property owner has not paid property tax. The properties have gone into default. They're confiscated by the county treasurer and sold for the delinquent back taxes.
Tax delinquent real estate will be sold to the highest bidder at auction for 60%, 70%, and 80% below the tax assessed value. The county treasurer will start the bidding at very close to the delinquent taxes, and properties are sold for as low as 10 cents and 20 cents on the dollar.
In the counties that have small populations, the county website will show dozens of properties. Counties with large populations will show hundreds or even thousands of properties, all defaulted.
A Strategy for Buying and Selling Land
In my experience of over 30 years, and that of my student investors, we've found that we can purchase properties for 20% to 25% of their value and resell them for substantial profits.
When the auction takes place, the county treasurer will delete the existing deed of trust or mortgage loan when the property is sold, and the auction price is determined by the back taxes.
About 25% of the real estate sold at tax defaulted property auctions will be vacant land.
Savvy student investors purchase these properties at 10 to 20 cents on the dollar and then resell them for 50 or 60 cents on the dollar to generate cash flow fast.
Conclusion
We hope you enjoyed Ted's lesson, "How to Find Land for Sale"
If you want to find land for sale at bargain prices, counties all across the USA sell tax defaulted real estate mortgage-free for pennies on the dollar.
By using Ted's buy low, sell low strategy, you can generate cash flow quickly from investing in tax delinquent property.
If you'd like to know more about tax delinquent real estate investing, Ted Thomas provides full support and complete training with home study courses, Q&A webinars, live tutorials, workshops, web classes, and personal coaching with certified coaches.
You can learn how to reap the huge rewards from tax lien and tax defaulted property investing! Get started today by taking advantage of this Free Gift from Ted. Act now, it costs you nothing and will give you a big head start!
Ted Thomas is America's Leading Authority on Tax Lien Certificates and Tax Deed Auctions, as well as a publisher and author of more than 30 books. His guidebooks on Real Estate have sold in four corners of the world. He has been teaching people just like you for over 30 years how to buy houses in good neighborhoods for pennies on the dollar. He teaches how to create wealth with minimum risk and easy-to-learn methods.