Are you wondering how to find owner financing real estate? I'll show you where to look for owner financing so that you can buy your dream property in no time!
I'm Ted Thomas, and for the past 30 years, I've been involved in an alternative side of the traditional real estate business. It's called tax deeds and tax liens.
This is a very small niche. It's not very well known and not very sexy, but it's profitable and there are plenty of tax deeds and tax liens available.
Want to learn more about bargain real estate? Would you like to buy nice homes for pennies on the dollar, and without a mortgage? Or earn double-digit interest rates secured by real estate? Then you don't want to miss this FREE Mini Course.
TRADITIONAL REAL ESTATE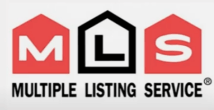 Today I'll discuss your questions on how to find owner financing real estate.
This is a subject that surprises most newcomers to real estate.
The reason is traditional real estate is described as property owners employing real estate professionals, meaning brokers, agents, and realtors to sell property, like houses, ranches and small farms.
To do the job, they advertise real estate on the MLS system, in local newspapers, with direct mail and in some cases, direct contact.
In good economic times, the National Association of Real Estate Brokers will have as many as 1 million plus members all trying to sell property. That's in the good times.
In poorer economies, many agent brokers give up, and the association will lose members until there are as few as 500,000 members left.
TAX LIENS AND TAX DEEDS
To give you some insights and some background, I chose an alternative subset of traditional real estate for a very unique not so attractive niche that seems to work perfectly for entrepreneurs who want to profit from tax liens and tax deeds.
The investment is considered to be safe, and it's controlled and administered by local county governments.
TAX LIENS
Tax liens are available by the millions. When people fail to pay their annual tax on the property, the county issues a tax lien. Anyone can purchase the lien, and the interest rates on tax liens are outrageous.
The interest rate in Arizona is 16%. In Florida, it's 18%, Iowa 24%, and in Illinois, a whopping 36%.
This is an attractive business.
I have a free gift for you, a 1-hour, streaming-video mini course that will teach you the secrets of one of the safest high yielding investments available and how to create massive cash flow and generate income streams from real estate.
If you've decided it's time to take charge of your financial future, then this Free Course is the best way to get yourself started on the road to success!
THE SELLER FINANCING MARKET
Today I'm discussing how to find owner financing real estate. Owners who want to provide financing are found on the multiple listing service, Zillow, Trulia, Facebook Marketplace, eBay and many electronic sites.
I'm an advocate of owner/seller financing because I see a large market for seller financed homes of buyers who don't qualify for traditional financing.
These are not bad people, however, many have failed to manage their credit and become unfinanceable as a result. They don't fit the banks' strict guidelines.
Banks have established qualifications and standards and will only make low interest loans to those who qualify. For that reason, and a handful of others, I chose the subset, the alternative to traditional real estate.
TAX DEEDS
If you want to know how to find owner financing real estate, here's an excellent way that's off the beaten path.
Tax deeds are sold at auction for bargain prices. For example, a property is assessed by the tax collector and the treasurer at close to $125,000.
For some unknown reason, the property owner defaults and doesn't pay the property tax. The property is considered delinquent.
The treasurer will seize the property, evict the owner and sell the property at a tax defaulted auction to the highest bidder.
My students evaluate these properties and purchase them for bargains. The starting prices could be as low as 10 or 15 cents on the dollar.
All properties are sold online or offline at a public auction. The property is owned by the county.
SELLING PROPERTY
Auction buyers are generally savvy investors. Many of them will sell their bargain purchase for a lower price than the market. This is the fast track to wealth, especially if the seller uses installment sales.
How does owner financing work? Property owners have the privilege of selling their own property and creating their own loans. This is called owner finance contract for deed or contract for sale or simply an installment contract for seller financing real estate.
PROFIT MARGIN
Sellers in the tax deed business have a margin for profit between the purchase price and the sales price. They also have another margin for profit when they provide installment sales.
Many student investors purchase at low prices, 10 cents, 20 cents, 30 cents on the dollar, creating a margin between purchase price and selling price, and then accept installment payments for 5 or 10 years.
The students advertise the property with signs on the property, flyers in the neighborhood, and on eBay, Craigslist, Zillow, the MLS system, Trulia and dozens of electronic sites.
Using the MLS system is not unusual. Craigslist appears to be the most famous, although Facebook is also popular.
CONCLUSION
We hope you enjoyed Ted's lesson, "How to Find Owner Financing Real Estate"
A little-known yet excellent place to find properties at a price ideal for owner financing is at a tax defaulted property auction.
In a tax deed state, when people don't pay property tax, ultimately the county will seize the property and sell it at auction to the highest bidder.
Since the bidding starts at around the amount of the delinquent property taxes owed, it's possible to purchase properties for pennies on the dollar at a tax defaulted auction. Additionally, the property is sold without a mortgage.
A mortgage-free property with a high profit margin between the purchase price and the sales price is a great candidate for selling via owner financing!
If you'd like to learn more, there's no one more qualified to teach you how to invest in tax delinquent property than Ted Thomas, America's leading authority on tax lien certificates and tax defaulted property investing.
Ted Thomas is the only one who provides full support and complete training with home study courses, Q&A webinars, live tutorials, workshops & web classes, and personal one-on-one coaching.
If you'd like to learn how to create massive cash flow and streams of residual income from deep discount real estate, you can get started today at no cost by taking advantage of Ted's FREE Master Class on America's best kept secret, tax lien and tax deed investing.