CAN YOU SELL A TAX DEED PROPERTY FAST?
There are plenty of tax-defaulted auctions where you can purchase discounted properties, but can you sell a tax deed property? Can you start a career with tax deed properties? Learn if this is possible and get some tips on the tax industry!
Today I'll answer your question, "Can you sell a tax deed property?"  
How do you make money on tax deeds?
For most investors, the name of the game is to make money purchasing bargain defaulted property from the local county, and buying that property for huge discounts which creates margin between the purchase price and the market value. 
These defaulted properties are sold at tax deed auctions. 
Want to learn how you can make big profits from real estate? Would you like to buy homes for pennies on the dollar? Or earn outrageous interest rates secured by real estate? Then you don't want to miss this FREE mini class.
CAN YOU SELL A TAX DEED PROPERTY? – TAX DEFAULTED PROPERTY
At public auctions, in over 3,000 counties (and hundreds of municipalities), the counties will confiscate properties and then sell them for bargain prices. 
Everything is up for grabs.  Single family homes, small office buildings, large office buildings, farms, and large agricultural properties. Any type of real estate which has defaulted and not paid the local property taxes.  
CAN YOU SELL A TAX DEED PROPERTY? – PROPERTY TAXES
The law in all states mandates that owners pay property tax which is determined by the local tax collector/assessor. 
Local counties have employees and responsibilities to pay employees, police departments, fire departments, and to build and maintain schools and hire school teachers and hundreds of other services provided by local government.  
This requires money.  The money keeps the wheels of government lubricated and running every day.  Property taxes are the revenue the county must have. 
If the property taxes are unpaid, residents will suffer because the county will not function properly.  
The solution the legislature and the county board of commissioners have created, simply stated, is to pay your taxes or lose your property. 
CAN YOU SELL A TAX DEED PROPERTY? – TAX DELINQUENCY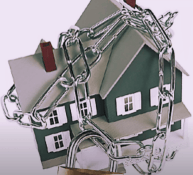 The county will take action to confiscate the asset which is private property real estate.  They will sell the asset and use the funds to pay county bills.  
The county does not want the property. The county government wants revenue to pay bills that will pay for fixing roads, maintaining parks, collecting garbage or trash. I think you get the idea.  
The legislature authorizes and mandates the county treasurer to seize delinquent real estate property for delinquent back taxes and sell that property at a public auction.  Sometimes on the courthouse steps or online.
The objective is to return the property to the tax roll where the treasurer may collect annual revenue. 
CAN YOU SELL A TAX DEED PROPERTY? – TAX DEED AUCTIONS
To get rid of the property quickly, the county will sell it to the highest bidder with no mortgage and a starting bid of very close to the delinquent back taxes which could be pennies on the dollar. 
Does a tax sale wipe out a mortgage? The treasurer has power to delete the mortgage loan and other encumbrances from the official county records.  
They will do so after giving multiple due process default notices delivered by registered mail, return receipt requested, or in many cases, delivered by a county deputy sheriff.  
When the property is sold at public auction, the new owner will receive a tax deed which also may be labelled a treasurer's or sheriff's deed. In my experience, in all cases, it's also a quitclaim deed.  
CAN YOU SELL A TAX DEED PROPERTY? – DEEP DISCOUNT REAL ESTATE
For savvy maverick entrepreneurs this process is an opportunity to purchase real estate legally and ethically for pennies on the dollar.  
Routinely, tax deed properties are sold at 60%, 70%, 80% even 90% below the tax assessor's official value. 
I have student examples purchasing tax auction properties at 93%, even 94% discounts from the tax assessed value.  These purchases always take place at public auctions.  
I have a free gift for you. It's a 1-hour, streaming video mini course that will teach you how to profit from tax lien certificates and tax deed investing. This is an amazing opportunity. Be sure to take advantage of it.
CAN YOU SELL A TAX DEED PROPERTY? – HOW TO SELL
So can you sell a tax deed property?
Imagine purchasing a tax deed from a local county at a purchase price of 85% below the market or tax assessed price, and you then clean up the property and sell it at 60% below market. 
You sell it to a fixer upper gal with a red pickup truck and with blue jeans covered in paint spots . You make a nice profit, and she does the fix up and intends to make $50,000 or more. This happens after tax deed auctions every day. 
CAN YOU SELL A TAX DEED PROPERTY? – BUY LOW, SELL LOW STRATEGY
Walmart, Costco and Target have specialized in this type of selling and have built nationwide businesses buying low, marking the product up slightly, and selling low.
These innovative companies survive on small margins. Add to that good management and knowing an exit strategy before they start.  It's the same strategy here.
Buy low, sell low, and generate money and grow for yourself just as Walmart, Costco and Target do for their stakeholders.  
Tax defaulted property auctions are perfect for entrepreneurs and bargain hunters who buy real estate at 60%, 70% and 80% discounts at tax deed auctions.  It's not unusual for a $100,000 property to sell for a 70% discount. 
CAN YOU SELL A TAX DEED PROPERTY? – FIXER UPPERS
Expect the properties to be used and abused. 
Thousands of people learn real estate by watching entertainment shows showing how to fix up. I don't recommend that.  I suggest buy low, sell low, and do it fast.
Across the United States, local counties schedule 5,000 tax auctions every year.  These properties are sold without mortgages many times for 10 cents, 20 cents, 30 cents on the dollar. 
The county wants and needs property on the tax roll.  Tax defaulted property is not producing revenue for the county.  The defaulted property is a burden for the county.  
CAN YOU SELL A TAX DEED PROPERTY? – ONE MAN'S GARBAGE IS ANOTHER MAN'S GOLD
No question about it.  Tax deed property can be used and abused and is definitely unwanted property.  That causes me to remind everyone of a very old saying:
One man's garbage is another man's gold. 
If you can purchase for 20 cents and 30 cents on the dollar, there is plenty of opportunity ahead for you at tax deed auctions.  Yes, you can sell these properties and make generous margins.
CONCLUSION
We hope you learned a lot from Ted's lesson, "Can you sell a tax deed property?"
Because it's possible to purchase tax deed property at deep discounts of 60%, 70%, 80%, and sometimes even 90% off of the property's assessed value, that leaves you with a lot of margin for a quick and profitable sale.
Ted's strategy is to buy it low, sell it low fast, and move on to the next property.
Instead of spending the time, energy and resources on fixing the property up yourself, why not sell it to a fixer-upper person at a discount that puts quick cash in your pocket and creates a win-win situation for both of you?
This selling strategy has created a lot of cash flow for Ted and his students, and it can work for you too.
If you'd like to know more about buying and selling tax deed properties, Ted Thomas can show you how.
There's no one more qualified than Ted, America's leading authority on tax lien certificates and tax defaulted property investing, to teach you how to do this.
Ted Thomas is the only one who provides full support and complete training with home study courses, Q&A webinars, live tutorials, workshops & web classes, and personal one-on-one coaching.
If you'd like to learn how to earn lucrative profits in real estate, you can get started now at no cost by taking advantage of Ted's FREE Master Class. This information is life-changing, only about 1-hour of streaming video. Learn from the comfort of your home today.