CAN I INVEST MY IRA IN REAL ESTATE?
Do you want to get more out of your IRA and wondering, "Can I invest my IRA in real estate?" Find out what you can do and get all the details you need to know!
This is going to be very interesting and profitable for you. Today I'm going to discuss individual retirement accounts and answer many of your questions. I'm often asked,  "Can I invest my IRA in real estate?"
This lesson will also give you details and insights into tax liens and tax deeds.
Want to learn how you can make big profits from bargain real estate? Would you like to buy mortgage-free homes for pennies on the dollar? Or earn double-digit interest rates? Learn how to secure your financial future with this FREE mini class today!
CAN I INVEST MY IRA IN REAL ESTATE? – ABOUT IRAS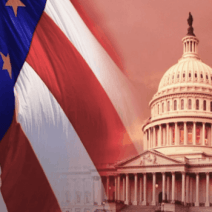 First let's outline a few important fundamentals that will give you a head start and put you ahead of the crowd.
In the recent past, more than 30-years ago, the insurance companies and banks lobbied the Congress of the United States with a simple plan to increase deposits at the bank and sell more insurance.
The lobbyists were successful and Congress approved laws which allowed the little guy, that's you and me, to make contributions annually to save money in our own retirement fund.
This was perfect for the banks and insurance companies. Money poured into accounts, small dollars at first, but it's now in the billions.
CAN I INVEST MY IRA IN REAL ESTATE? – TAX DEDUCTIONS
The biggest incentive for the investor at that time was a tax deduction of $1,500 and in some cases $7,500.
The public loved tax deductions, and the deductions and savings became higher and higher as the years progressed.
This is a big deal when you understand the power of money. This is the place you want to be.
CAN I INVEST MY IRA IN REAL ESTATE? – COMPOUNDING INTEREST
For example, a $2,000 investment in tax lien certificates inside an IRA, which is tax deferred, could increase from $2,000 to over $100,000 in 20 years.
That assumes that $2,000 was invested in tax lien certificates in Iowa at 24%, and each year the principle and the 24% interest was reinvested. Don't worry about the math, just get the system.

CAN I INVEST MY IRA IN REAL ESTATE? – TAX LIENS AND TAX DEEDS
There are a lot of ways to make money with tax liens and tax deeds within an IRA account.
Savvy investors purchase tax lien certificates, tax deeds which are defaulted properties, surplus, leftover, scavenger list, and strike off list properties within an IRA.
A perfect example is my student Bob Schumacher. He learned these strategies in my workshops.
Before I go further, I'm not a CPA, broker, or attorney, and I'm not an IRA salesman. I don't work at a bank. I'm an author, publisher, guide and an investor. Now getting back to Bob Schumacher.
I have a gift for you, a Free Mini Course, that will reveal the secrets of tax lien certificates and how to make big profits with tax deeds. Be sure to take advantage of it. It's a great way to get started, and it costs you nothing. 
CAN I INVEST MY IRA IN REAL ESTATE? – AN EXAMPLE
Knowing that he could use his IRA account has made Bob a fortune.
For example, his ROTH IRA account purchased a property in South Carolina from a local government, and the property had been turned down by all previous auctions and auction buyers. It was unwanted.
However, Bob is a well-trained IRA investor. He purchased a single family home, slightly used and abused, abandoned and unwanted for only $3,000.
A handyman fixed up the property, and he rented out the property for 8 years. His original investment was $3,000, and all rent payments went into his IRA tax deferred.
Ultimately, he sold the property and generated $102,000 which he put into his ROTH IRA. This is money that is not taxable for the rest of his life or the life of whomever he gives the IRA to.
What's the point?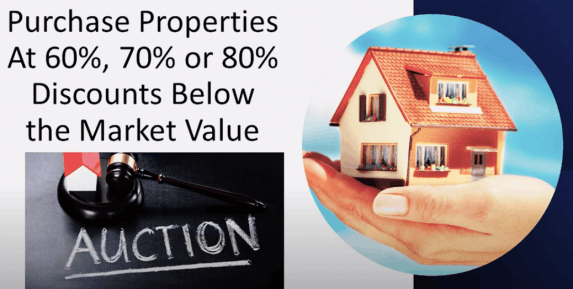 CAN I INVEST MY IRA IN REAL ESTATE? – LUCRATIVE PROFITS
Everyone wants to make money. Educated investors, even the little guys, have a chance to make thousands, or millions, if they want.
I'm not selling you an IRA. I'm an educator, and I have dozens of examples like what you have read.
If you're wondering what your state is paying for a tax lien, just send me a note at info@TedThomas.com and I'll tell you about your state.
CONCLUSION
We hope you enjoyed Ted's lesson, "Can I Invest My IRA in Real Estate?"
The answer is yes, you can invest in real estate with your IRA for big tax savings on your profits.
For even bigger profits, you can invest in tax delinquent property using your IRA. These properties are sold mortgage-free at county auctions for 10, 20, or 30 cents on the dollar of the tax assessed value.
Due to the huge profit margin, you're able to offer the property at a discount when you sell it, which quickly attracts bargain hunters and still earns you a sizeable profit.
If you buy and sell tax delinquent property using your IRA, you can add tax savings to the equation. This is an incredibly powerful combination that can grow your wealth fast!
If you'd like to know more, Ted Thomas can teach you how to secure your financial future. For over 25 years, Ted's been showing students how to successfully invest in bargain real estate.
Ted Thomas offers full support and a complete training with home study courses, Q&A sessions, live tutorials, workshops & web classes, and personal coaching.
Learn the secrets of making money in real estate previously only known to the one-percenters with Ted's FREE Master Class. It costs you nothing and only takes about an hour of your time. Change your life today. Why wait?