Today I'm answering your question, "What Is Real Estate Flipping?" and the topics I'll be covering are:
Want to learn how to purchase bargain real estate? Would you like to buy mortgage-free property for pennies on the dollar? Or earn double-digit interest rates secured by real estate? Learn effective real estate flipping strategies. Take advantage of this FREE Gift.
The Reality of Flipping Real Estate
Beginners in the real estate flipping business need to be cautious. Sometimes individuals purchase homes that are eyesores with the intent of turning them into special properties to sell quickly for a profit. Their intention is honorable, but it's not easy.
It looks easy if you're watching a television program where house flippers renovate mediocre homes and make them into mini-mansions. However, real estate flipping is more difficult than it appears.
Flipping houses means you want to be a short-term holder of real estate. Buy and quickly resell. You see a bargain in a purchase, and you want to sell quickly.
Real estate is a good long-term investment. As an asset, it often increases in value over time. In many instances, the property will create generous cash flow for the investor.
However, you don't know what you don't know. Real estate requires a number of skills, starting with finances and understanding budgets to being flexible enough to handle contingencies.
What do I mean by that? When you buy a property at a bargain price, you must understand the conditions. Is the structure as good as it looks?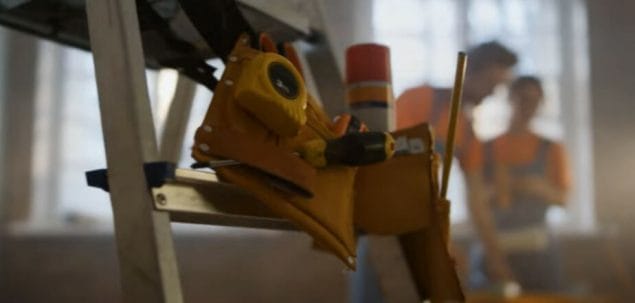 On television it appears easy to fix up properties and as if all contractors do a good or great job. These TV programs are entertainment, not educational media.
I wouldn't recommend real estate flipping to anyone without significant capital and who is not well-prepared to handle challenges. The good news is that today I'll reveal a solution to the challenge.
A Solution for Real Estate Flippers
I'm Ted Thomas. I am an investor, author and guide, and for the past 30 years, I've been involved in tax-defaulted real estate. In this business, you don't need a license to flip real estate, but you do need financial savvy. Real estate flipping is a minefield of expensive explosions for a newcomer.
I spent 2 decades involved in other types of real estate, specializing in foreclosures and purchasing of fixer-uppers to resell. I'm not going to sugarcoat this. Putting lipstick on a pig doesn't change it; it's still a pig.
It takes time, energy, and money. It would be an understatement to say there's a lot to learn, but there is a lot to like and plenty of money to be made.
I'm not negative about real estate flipping, just realistic, and I'm about to explain how to solve a major part of the problem, buying the property at the right price.
The information I'm about to give you about buying can make the difference between earning massive profits and experiencing a colossal failure.
I have a free gift for you that will show you how to profit with tax lien certificates and reveal the secrets of real estate flipping with tax deed investing, and I'll also include an auction list. Get it all now for FREE.
A Little-Known Way to Find Cheap Houses to Flip
My perspective comes from decades of purchasing properties at tax-defaulted auctions. These are used and abused properties. Some are junk that you don't want to touch, and some are easy to clean up, fix up, and resell.
The properties have been defaulted on, and in most cases, abandoned by their owners. These property owners have failed to pay property taxes, and they've forfeited the property to the local county. The treasurer has seized the property with one objective and that is to sell the property and collect the back taxes.
The auction process takes place at least annually in over 3,000 counties nationwide. For over 200 years, county governments have auctioned tax defaulted properties to the highest bidder.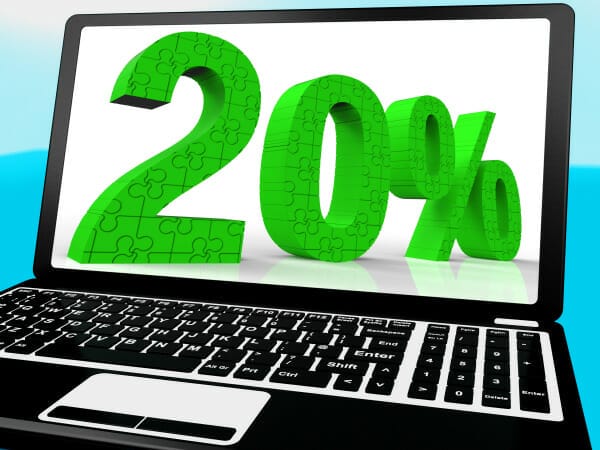 In most instances, the back taxes are pennies compared to the value so real estate can be purchased for 10-20 cents on the dollar. These properties can be good inventory for flippers and fixers, as they can be purchased for very low prices.
Many properties are sold by the local government at 60%, 70%, or 80% or more below the tax assessed value. In addition, the treasurer will delete the mortgage or deed of trust loan as a result of the auction. Therefore, the new buyer receives a mortgage-free property, and if they purchased correctly, the price point will be only pennies on the dollar of the tax assessed value.
Successful Property Flipping the Ted Thomas Way
Here's an example. Shortly after graduating from my training, a Wisconsin couple purchased a property at a tax-defaulted auction in Michigan. The tax-assessed value of the property was $55,000. They paid only $8,000, which is less than 20 cents on the dollar.
The couple followed my system of buying low and also advertised that they would sell low.
They did not fix up the property, but they spent another $4,000 on clean up and touched it up, making their total expenditure $12,000.
They advertised the property for sale on Facebook Marketplace, and a buyer purchased the property from them for $35,000, still well below the tax-assessed value of $55,000. The couple generated a quick $23,000 profit, and did so in less than 60 days. Now that's effective real estate flipping!
A Tested and Proven Flipping Strategy That Works
Selling to individuals who want fixers is a good market; selling to flippers is another market, and selling to people who want installment sales is yet another market.
By following my system of buy low and sell low at less than the tax-assessed value, you will attract fixers, renovators, and flippers.
Buy low and sell low may seem like a contrarian strategy, however, it's a tried and proven way to build a high-income real estate flipping business. Just a few deals a year creates regular income in the six-figure range.
Conclusion
We hope you enjoyed Ted's lesson, "What Is Real Estate Flipping?"
Real estate flipping is buying a property with a quick resale in mind. Using Ted's strategy of buying real estate mortgage-free for pennies on the dollar at tax defaulted property auctions then also turning around and selling at a low price solves money problems and eliminates the need for fixup.
If you'd like to learn how to reap huge rewards from real estate flipping with tax delinquent property investing, Ted Thomas provides full support and complete training with home study courses, Q&A webinars, live tutorials, workshops, web classes, and personal coaching with certified coaches.
Get started today by taking advantage of this Free Gift from Ted. Act now, it costs you nothing and will give you a big head start!
Ted Thomas is America's Leading Authority on Tax Lien Certificates and Tax Deed Auctions, as well as a publisher and author of more than 30 books. His guidebooks on Real Estate have sold in four corners of the world. He has been teaching people just like you for over 30 years how to buy houses in good neighborhoods for pennies on the dollar. He teaches how to create wealth with minimum risk and easy-to-learn methods.