I'm Ted Thomas, and I've been involved with tax lien certificates and tax defaulted property for 30 years.
Today I'm answering your questions about your first tax certificate sale, what to do and what not to do, and the topics I'm going to cover are:
Want to learn how to purchase bargain real estate? Would you like to buy mortgage-free property for pennies on the dollar? Or earn double-digit interest rates secured by real estate? Then take advantage of this FREE Gift.
Do Your Research Before Buying Tax Delinquent Properties
Let's talk about tax certificate sales. I can assure you of one constant theme with regard to tax lien certificates and tax defaulted real estate, and that is you need to research before you buy.
I didn't say that to discourage you; I say that because doing your homework, or what we call due diligence, will help you avoid a lot of mistakes. Research can save you dozens of money headaches, so do your research.
Many who purchase tax lien certificates randomly purchase them without research, and shortly thereafter, they find the property has burned down and could well be worthless. It is not unusual for the weather to flood properties, winds to damage properties, or for fires to start. It's not unusual for properties to be located near chicken farms or pig farms and not smell very nice. Research and find out.
If you don't know how to research the county records or how to physically check the property, then learn the basics. Simply attend classes, hire a coach, or find a mentor with experience.
I see the majority of bidders at tax certificate sales randomly choosing an assessor's parcel number (APN) to bid on without knowing what they are purchasing. Don't do that. Do this. At my office, we find our most attended weekly class is property research. These are people you want to emulate.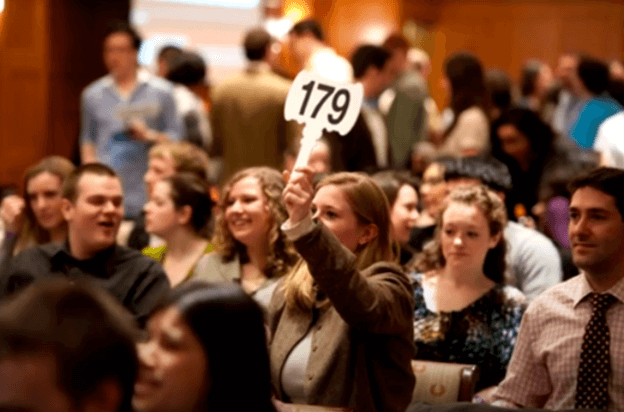 Tax Certificates Are Sold at County Tax Lien Auctions
Nationwide there are over 3,000 counties. Bidders purchase tax lien certificates from the county. Be cautious, the county takes no responsibility for the property's condition or defects in the title.
The money the bidder invests with the county is used for maintaining infrastructure and payment of county employees, like school teachers, police and firefighters. Property taxes are the lubricant, the oil, that keeps the government running.
The rules for the tax certificate sales are established by the county government, and they are approved by the state legislature.
I have a free gift for you that will show you how to profit with tax lien certificates and reveal the secrets of tax deed investing. Be sure to get your FREE gift today.
Purchase Tax Lien Properties That Will Be Redeemed
My suggestion is to do your research. At tax certificate sales, buy only what you know will be redeemed; in other words, good properties. Don't guess!
Tax lien certificates have redemption requirements. Simply stated that means the property owner may step forward and pay the delinquent taxes plus interest. At that point, the lien will be released, and the tax lien certificate owner will be paid their investment and a high interest rate.
If the property owner fails and does not redeem the property prior to its expiration date, the certificate holder gets the property. Additionally, the county treasurer has the ability to cancel the mortgage or deed of trust loan.
This process excites everyone, and it is a buyer's dream if they understand property research. However, if you don't know what you're buying, you may have created a liability for yourself. The property owner will not redeem, and you could end up with a property that is a headache.
Don't buy tax lien certificates or tax lien properties without knowing exactly what you will receive.
Know the Rules of Tax Lien States and Counties
Buying real estate has consequences, good and bad, and buying tax lien certificates and tax deeds is a serious business. Local counties will take great effort to advise and educate newcomers and tax auction buyers.
You can and should read the local statutes and auction rules for the state and county where you plan to buy tax lien properties. I am not an attorney, and I'm not giving legal advice. I'm giving you information which is typical of the business and not meant to be legal guidance.
You'll notice that the county clerk presents information on the county website about their particular tax certificate sale. The disclosure seems to be much the same from counties and municipalities.
For example, your county makes no warranty or guarantee concerning the accuracy or reliability of the content of their website. The assessment and accuracy of the data is up to you and your responsibility to understand and clarify.
Conclusion
We hope you enjoyed Ted's lesson, "Your First Tax Certificate Sale"
Before you bid at a tax certificate sale, the most important rule is don't buy properties without research. If you don't know how to research the properties, auction rules and state statutes, then you should learn how.
There's a very good reason why Ted Thomas holds five facilitator guide classes per week with the #1 attended class being property online research. Knowing what you're buying before you bid can save you a lot of money and headaches.
If you'd like to know more about tax lien property investing, Ted Thomas provides full support and complete training with home study courses, Q&A webinars, live tutorials, workshops, web classes, and personal coaching with certified coaches.
Learn how to reap huge rewards from tax lien and tax deed investing! Get started today by taking advantage of this Free Gift from Ted. Act now, it costs you nothing and will give you a big head start!
Ted Thomas is America's Leading Authority on Tax Lien Certificates and Tax Deed Auctions, as well as a publisher and author of more than 30 books. His guidebooks on Real Estate have sold in four corners of the world. He has been teaching people just like you for over 30 years how to buy houses in good neighborhoods for pennies on the dollar. He teaches how to create wealth with minimum risk and easy-to-learn methods.