Learn about purchasing land in California and get the most bang for your buck! Ted Thomas will share valuable tips with you on buying land in the Golden State.
Everyone wants to own property. After all, they're not making any more of it. To most people, the latter means it will retain its value or maybe increase in value.
Today I'm talking about purchasing land in California.
Want to learn how you can make big profits from bargain real estate? Would you like to buy nice homes for pennies on the dollar for massive cash flow? Or earn double-digit interest rates securely? Then you don't want to miss this FREE mini class. 
FINDING LAND FOR SALE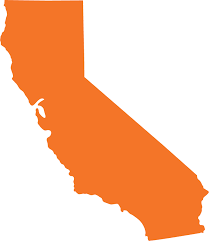 There's plenty of vacant land in the state of California. Hundreds of developers are constantly advertising land for sale. Many times it's large parcels; other times, it's small parcels.
Thousands of real estate brokers will sell most of the vacant inhabitable land by using electronic sources, newspapers, word of mouth and every possible advertising source.
The electronic real estate sites, like Zillow here, Facebook Marketplace, multiple listing service, Craigslist, and dozens of others will have vacant land, industrial properties and agricultural land.
VACANT PARCELS
In some markets, developers purchase large tracts of land and subdivide the land into smaller vacant parcels. These smaller parcels are usually more affordable for new investors.
It's not going to be difficult to find vacant land throughout the state. Closer to large cities, vacant land will have competitive pricing. In rural areas, there will be bargain parcels and considerable availability.
VACANT LAND FOR BEGINNERS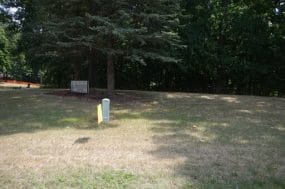 Investors like land because it generally holds value and requires very little management or maintenance when compared to single family homes.
Most of the inquiries about how to buy a piece of land are from people looking for bargains and small investments.
For many newcomers, this is where they get started, vacant land.
INVESTING PART TIME
Maybe you're a person who's getting started a little late in life and you need to make money. Perhaps, you want to work this part time as a side hustle and keep your paycheck coming in from your regular job.
From my observation, most problems could be solved with extra money. That money could be used to make your family happy. Lack of money will make you and your family miserable. You are not alone.
If you're getting started late, you'll find my examples amazing. You'll see how much difference you can make economically with vacant real estate. Just because you're starting late, doesn't mean you're headed for a dismal future.
Before I finish, I'll give you some ideas where you can start for pennies and grow those pennies into serious money.
You're about to learn that this is a step-by-step process. If you follow it, it will guide you to financial security. I'm about to share with you ideas and knowledge to help you achieve success.
ABOUT CALIFORNIA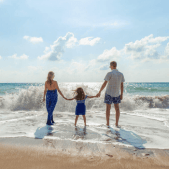 California has over 40 million people. They live in big cities and across the valley in hundreds of small towns.
Surprisingly, most people don't realize that thousands of California residents lose their properties to the county tax collector for nonpayment of property tax.
CALIFORNIA TAX DEEDS
All 58 counties in California conduct tax deed auctions. The legislature has authorized the county treasurer to levy taxes, collect taxes, and if they are uncollected, sell the tax defaulted property at auction for the back taxes.
This simply means that vacant land and residential land could be sold by the government for just the back taxes, and you could be the beneficiary.
BARGAIN REAL ESTATE
Everyone knows California real estate is expensive. What everyone doesn't know is tax defaulted property is sold for 10 cents, 20 cents, or 30 cents on the dollar. That means 60%, 70%, and 80% discounts on California real estate!
You don't know what you don't know. That's really an understatement when it comes to state and county information. All counties will have tax defaulted property auctions where properties are sold at huge discounts.
If you're interested in making big profits from real estate, I have a free gift for you, a 1-hour, streaming-video mini course that will reveal the secrets of tax lien certificates, a lucrative passive investment, and how to generate massive profits from tax deeds.
MORTGAGE-FREE PROPERTY
This is how purchasing land in California works. You can do this.
I've taught thousands of people during the last 30 years how to make money purchasing unwanted tax defaulted real estate at tax deed auctions for 10, 20, and 30 cents on the dollar.
The property will have no mortgage or trust deed loan encumbering the property. Everything I'm telling you is the law throughout the state of California.
I'm not an attorney, a real estate broker or a CPA. I'm a red-blooded capitalist who has been guiding, mentoring, and teaching others about tax liens and tax deeds for 30 years.
CALIFORNIA TAX DEED AUCTIONS
The legislature makes the laws for real estate. Everyone is allowed to own real estate. You can do as you like with the property, raise cattle, build homes, or subdivide it.
The legislature requires you to pay property taxes. If the taxes are in default, the local county will confiscate and resell the property at a public auction. These tax defaulted auctions are conducted a minimum of once a year.
TAX DEFAULTED PROPERTIES
A county like Los Angeles County will auction between 1,000 and 2,000 properties each year with the starting bid at the back taxes. Approximately 25% of those properties will be vacant land and residential lots.
Other counties in more rural areas, like San Bernardino county and Kern County, will have dozens, even hundreds, of parcels of vacant land, as will many counties in San Joaquin Valley and Sacramento Valley.
Throughout northern California from Sacramento to the Oregon border and east to the Nevada border, dozens of counties will have dozens of tax defaulted auctions, where the properties will be sold with no mortgage and the starting bid is the back taxes.
CONCLUSION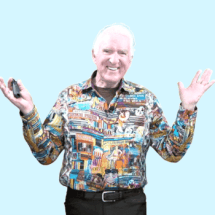 We hope you enjoyed Ted's lesson, "Purchasing Land in California."
What is the best way to buy vacant land? At a tax defaulted property auction, you can buy real estate for 60%, 70%, and 80% or more discounts and get the property without a mortgage (called a deed of trust in California).
A lot of newcomers get started with vacant land, and this is even something you could do part time while holding down a job. It doesn't take a lot of time or money to begin.
Every year in California, thousands of properties are sold by counties at tax defaulted property auctions with the starting bid at just the amount of the unpaid property taxes, and about 25% of those will be vacant land or residential lots.
It's an excellent opportunity to pick up California real estate at an affordable price.
If you'd like to know more about how to acquire bargain real estate, there's no one more qualified to teach you than Ted Thomas, America's leading authority on tax lien certificates and tax defaulted property investing.
Ted Thomas is the only one who provides full support and complete training with home study courses, Q&A webinars, live tutorials, workshops & web classes, and personal one-on-one coaching.
Get started today at no cost with Ted's FREE Master Class. It's only about 1 hour of streaming video and will reveal the incredible opportunities available in tax defaulted real estate and how you can make life-changing profits!