Buying vacant land at a tax delinquent real estate auction can be a lucrative and satisfying experience. However, it requires an understanding of the legalities involved in purchasing tax-defaulted properties, as well as knowledge on how to find and purchase these types of investments.
Tax lien certificates and tax deed investing are two methods that offer investors potential rewards when buying vacant land – if done correctly. Today we'll explore the basics of buying vacant land through these investment vehicles so you can make smart decisions with your money.
Table of Contents:
Want to earn massive income from real estate? Would you like to buy mortgage-free homes for pennies on the dollar? Or earn inflation-proof interest rates secured by real estate? Then get started today with this Free Gift.
Understanding the Basics of Buying Vacant Land
Vacant land is any piece of real estate that does not have a structure built on it. It may be used for agricultural purposes, such as farming or grazing animals, or simply left undeveloped, like vacant lots in residential areas.
Buying land may present investors with the chance to construct their own house or business, generate a recurrent revenue stream by renting out the property, or even devise large-scale projects such as residential complexes.
Benefits of investing in vacant land include potential appreciation over time and increased demand for properties near urban areas; tax advantages from owning property; and flexibility when it comes to use and development options. Holding onto the property for a lengthy period may potentially yield impressive profits once its development has increased its value.
Owning land can be a worthwhile means to diversify one's portfolio, yet it is crucial to understand the associated hazards. With that said, researching and finding potential properties as well as negotiating and closing deals are key steps for successful land purchases.
Finding and Purchasing Vacant Land
Researching Potential Properties:
Before you buy any vacant land, it's important to do your due diligence. This means researching the property and its surrounding area.
You should look into how to appraise vacant land, zoning restrictions, local ordinances, environmental hazards, potential uses for the land, access to utilities, how to insure vacant land, and more.
A land surveyor or title firm should be employed to look into any potential legal matters regarding the property prior to making an offer.
Exploring the acquisition of undeveloped land can be a rewarding real estate investment. However, investors should should do their due diligence before making vacant land purchases.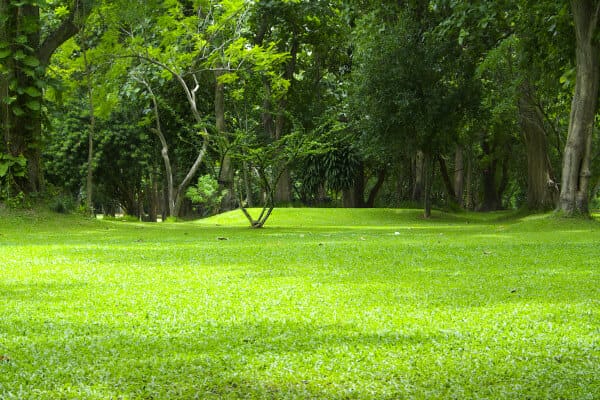 Tax Lien Certificates and Tax Deeds Investing for Vacant Land
Once you've learned how to buy vacant land at a tax-defaulted property auction, you'll never look back. Let's examine the 2 types of auctions, tax lien certificate and tax deed.
Tax Lien Certificates:
What are Tax Lien Certificates? Tax lien certificates allow investors to purchase the right to collect delinquent taxes on properties.
When a landowner neglects to pay their real estate taxes, the local governing body will issue a tax lien certificate, which can be purchased at auction by an investor. The investor then has the right to collect these unpaid taxes plus a high rate of interest from the property owner in exchange for paying off the debt.
How to Buy Vacant Land at a Tax Lien Auction? The land-buying process via tax lien certificates is relatively simple.
Investors can purchase them through county auctions, held online or in-person, where they can bid on available liens. The bidding begins near the amount of the delinquent back taxes.
After purchasing a lien, investors must wait until it matures before collecting any payments or taking possession of the underlying asset (in this case, vacant land). This waiting period is called a "redemption period," which varies depending on the state where the lien is purchased.
If the lien is not redeemed, in other words, paid in full, then the tax lien certificate holder can foreclose on the property and become the new owner of the land.
Tax Deeds:
What are Tax Deeds? If you're buying land and don't want to wait, you can find land at tax deed auctions, where real estate is sold outright.
At tax deed auctions, real estate investments whether they're developed land or undeveloped land can be purchased mortgage-free for 10, 20, or 30 cents on the dollar of the tax assessed value.
How to Find Vacant Land? You can find land for sale at tax auctions by visiting local county websites. Lists of available real estate and auction dates are also published in local newspapers.
Generally, approximately 25% of the properties available at a tax lien or tax deed auction will be raw land or vacant lots.
How to Sell Vacant Land by Owner
Buying vacant land for pennies on the dollar gives you an advantage when it comes time to sell the land. Because you purchased it at a low price, you can sell it for a discount, which will attract bargain hunters.
Can You Owner Finance Vacant Land? Yes, if you're interested in earning residual income, offering seller financing can create an income stream for years. You can sell the land via an installment sale and receive monthly payments.
Who Buys Vacant Land? There are any number of reasons why people purchase land. They may want to build a house on it, hunt on it, or buy it merely for the sake of owning land.
Neighbors in particular may be interested in acquiring a nearby vacant plot. You'd be amazed how many land sales occur simply from contacting the neighbors.
How to Sell Vacant Land Without a Realtor: There are plenty of ways to market your property, putting up signs, advertising in newspapers, and real estate clubs.
The internet also offers many opportunities to sell your land on sites like Craigslist, eBay, Facebook Marketplace, the Multiple Listing Service, Trulia, and Zillow. We can show you how to list vacant land on Zillow and other sites.
Conclusion
Buying vacant land is a great investment opportunity, especially when you find the right deal at a tax sale. When you buy land through Tax Lien Certificates or Tax Deeds Investing, you can be sure that your money will go further. Buying vacant land could be a beneficial move, particularly when the right bargain is secured at a tax sale.
If you'd like to know more about tax-defaulted real estate investing, Ted Thomas provides full support and complete training with home study courses, Q&A webinars, live tutorials, workshops, web classes, personal coaching with certified coaches, and an interactive map and auction calendar research tool that allows you to visit each county online to find the details about upcoming auctions.
Start your money-making journey by attending Ted's 7-Hour foundational training. Book your seat today to attend the Retire Rich From Home Virtual Workshop.
Get started with this Free Gift & see for yourself what this business can do for you.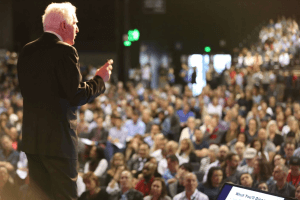 Ted Thomas is America's Leading Authority on Tax Lien Certificates and Tax Deed Auctions, as well as a publisher and author of more than 30 books. His guidebooks on Real Estate have sold in four corners of the world. He has been teaching people just like you for over 30 years how to buy houses in good neighborhoods for pennies on the dollar. He teaches how to create wealth with minimum risk and easy-to-learn methods.