Can you make money in real estate investing? Absolutely! The journey to success doesn't happen overnight and may have its share of challenges, but it's incredibly profitable in the end! More than worth the effort.
Today, I'm answering the question, "Can you make money in real estate investing?"
In the last few decades I've watched millions of people build great wealth in real estate.  Not just using step-by-step methods, but dozens of different methods.  There are probably hundreds of ways to get wealthy in real estate.  
I'm Ted Thomas.  I've been involved in real estate as an investor from 1972, starting with single family homes and condominiums, and evolving into small office buildings and big apartment properties located on 16 acres with 300 units. 
It was not always easy. The books all claimed it would be easy. However, the economy changes the ball game and from time to time creates train wrecks where a property loses value. 
Want to learn more about a little-known, 200-year-old way to create wealth investing in real estate? Then you don't want to miss this FREE class that reveals the secrets known by the wealthiest for generations.
LET'S BE REALISTIC
So, can you make money in real estate investing?
I can give you a number of ways to get wealthy.  Most people want a lot of theory and feel good stories of success.  This will be realistic.  Together let's take a different approach. 
As you know, the capitalistic life and world is subject to changes. 
Real estate works as a wealth builder.
THERE ARE MANY WAYS
Many start with a real estate club where dozens of newcomers learn to buy local used and abused properties which they reengineer from old and ugly to old and painted and clean. 
Then there are small builders. When there is money, and it is easy to get, they build and they build until the money is shut off.  
Everyone envies major developers. These are the people who build shopping centers and high-rise apartment buildings and office buildings.  
Who knows?  Maybe you want to be a sales agent and have dozens of people helping you, or maybe you want to be a loan officer.  Maybe you want your own title company.
There are many ways to make money in real estate.  All of them are unique.  All of them are good.  Some are much more difficult than others.  Some are even risky and difficult to recover from if you make a mistake.
AN EASIER WAY
Here's a little problem solving.
We will investigate and learn an easy way to make money in real estate and simultaneously help others including our local community. 
Before we do that, let's step back and review.  If you are a newcomer to real estate, you see dozens of people who have already made money. What you don't see is the years most of them have taken to become wealthy.  
OTHER MARKETS
Today, we exist in a world of massive run ups and down in the stock market prices. 
Simultaneously, innovation in tech is hard to keep up with, which causes many people to claim they are investors, venture capitalists. When in reality, they are speculators and traders and not thinking of value. They want a quick buck. 
Markets are anything but calm.  Fortunes are lost in a moment.  
THE REAL ESTATE MARKET
Real estate is much like a slow-moving work horse than a speedy race horse or car.
Real estate is value investing. It requires patience, and calculations to make money. 
Yes, there is a certain element of speculation and optimism.  However, it's mostly planning, systems, adjusting and patience.  
Look around!!  If everyone is going in one direction, it is time for you to be a contrarian, a little different and going the other way.  The herd has a mentality which may come to a cliff. 
SHILLER'S STUDY
My point is real estate has cycles, and when the cycle comes down in a recession, it gets ugly for years.  
A quick study.  Case-Shiller is a partnership of people who study markets for decades/centuries. 
Shiller is a professor at Yale.  His real estate book is a classic. 
Everyone thinks real estate is get rich quick. Shiller researched real estate for the last 100 years.
When you read Shiller, you will stop speculating no matter what happens around you. He is worth studying. 
The professor answers the question how much has real estate gone up in the past 25 years, 50 years, 100 years?  The question is worth knowing the answer. 
Shiller demonstrates what has exactly happened.  The answer is if you take into account inflation, real estate has gone up 1% a year for 100 years.  
INFLATION
If you tell someone in Miami, Dallas, Toronto and Vancouver, they will tell you, you are insane. If you tell people in Los Angeles or Seattle, they will laugh at you. 
My point in explaining this is that every real estate book you will buy will explain that property increases by 5-10% a year and you're going to get rich.  The point is real estate keeps up with inflation, that's it.
THE SOLUTION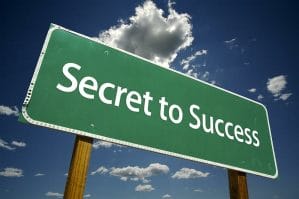 Here's the solution to making money in real estate.
Create value.  Developers create value, shopping centers, high rise buildings. Builders create value, new houses where there are open fields. 
Distressed property speculator buyers create value. They clean up, everyone else's mess, foreclosure, tax auctions. 
For example, when the markets are soft, property values decrease. Property owners don't pay mortgages. Property owners don't pay taxes. This creates a crisis in the market. 
Those properties, not all, but a few, can be turned into profits.  
AUCTIONS
The best market I've seen for creating value is tax defaulted property auctions. 
These are properties that mom and dad worked their whole life to pay for, but they gave them to heirs who were irresponsible and didn't pay taxes. 
The county treasurer confiscates these properties for nonpayment, and they auction the properties for pennies on the dollar. 
Savvy entrepreneurs convert these problems into big profits for themselves and for fixer-upper people. 
Value is created.
Counties are paid taxes. 
Investors gain huge profits. 
Fixer-upper people make a living.  
Learn how you can make these big profits too. Take advantage of my Free Real Estate Investing Course today.
CAN YOU MAKE MONEY IN REAL ESTATE INVESTING? – A LITTLE-KNOWN MARKET
Of course, you didn't know about this market.  Brokers, bankers, and attorneys don't get paid a commission to tell you.  
Tax defaulted property auctions have been taking place for 200 years. 5,000 of these auctions take place annually.
My students from the United Kingdom, Australia, and many of the provinces of Canada, have learned how to buy online from outside the United States.
Value is created. 
The majority of these students are women purchasing online.  No tool box.  No pick-up truck, just the skills we gave them. 
It's a business of abundance, and this is how you create value and wealth.
CONCLUSION
How do you make money investing in real estate? There is a way. In fact, there are several ways. In this article, I cover what I've found to be the safest and most lucrative way, investing in tax defaulted property.
This is a little-known way of  investing that's been around for 200 years. It was formerly the domain of the one-percenters, but I'm sharing it with you.
Tax defaulted property investing is recession-proof, and it's safe, secure and predictable if you know the rules and do your homework.
With tax defaulted property investing, you can acquire real estate for pennies on the dollar and without a mortgage. This leaves you with a sizable profit margin, so you to sell the property quickly, if you buy low and sell low.
So can you make money in real estate investing? Absolutely, but it's not a get-rick-quick scheme. It takes time, effort, and especially knowledge. You must know what you're doing to avoid making costly mistakes.
For over 25 years, I've been teaching students how to do this successfully. Many of them have gone on to earn 6-figure incomes within a year of completing the training.
I offer full support and a complete training with home study courses, Q&A sessions, live tutorials, workshops & web classes, and personal coaching.
If you want to learn more, I can teach you how to make lucrative profits from investing in real estate. To get started, I suggest you begin with my FREE Master Class. It costs you nothing, so why put it off? You can change your life today.