Are you seeking to generate income through buying and selling property? Property flipping is a great way to maximize profits while minimizing risk. By understanding the basics of this real estate investment strategy, you can quickly find bargain properties that offer high returns on your investments.
Where can you find these bargain properties? There is a little-known market where you can purchase mortgage-free real estate for mere pennies on the dollar, and that is at a tax deed auction.
Learn how to locate these bargains and use these strategies for buying and selling property which result in fast sales that maximize your profits from property flipping.
What is the Fastest Way to Make Money in Real Estate?
Buying a property, perhaps renovating it in some fashion and then selling it for more than was paid is known as "property flipping", and it is among the fastest ways to make money in real estate You can flip any kind of property, such as residential, commercial, industrial or land. Property flipping has become increasingly popular among real estate investors as an opportunity to make money quickly, and today you'll learn how buying and selling property can be even easier, faster, and more profitable.
Generally, property flipping is the act of buying a property at BMV (below market value), making enhancements to boost its worth and then reselling it for more than what was paid. This strategy requires knowledge of the local market conditions as well as experience in evaluating potential properties. It also requires access to financing options that will allow you to purchase properties without putting up large amounts of cash upfront.
However, as you will soon see, flipping property purchased at a tax deed auction makes major fix-up work unnecessary, reduces holding costs, and greatly discounts the purchase price.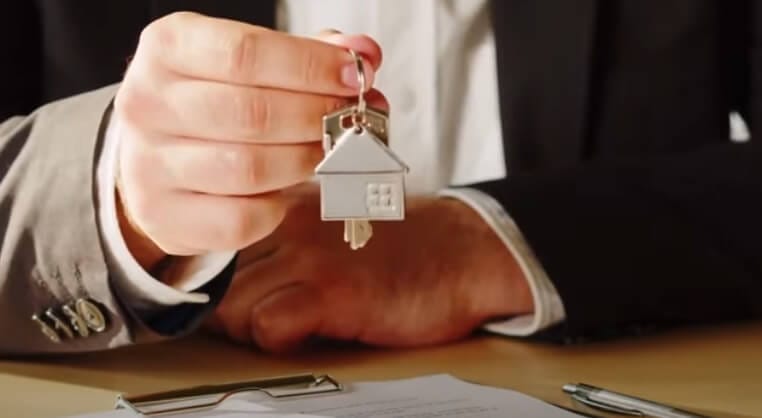 Benefits of Property Flipping:
The biggest benefit associated with property flipping is the potential for quick profits if buying and selling property is done correctly. When done successfully with the right strategy, you can often turn around a property within weeks or months rather than years like traditional buy-and-hold investments require.
Property flipping can be a rewarding investment, yet there are risks to consider when you're home buying at tax deed sale. With that in mind, let's look at how to find bargain real estate for potential deals.
Important Takeaway: Property flipping is a popular investment strategy for real estate investors looking to make quick profits. It involves purchasing properties at below market value, perhaps making improvements and then reselling them for more than the purchase price.
Buying and Selling Property for Profit Via Tax Deed Auction Deals
Tax defaulted property auctions, also called "tax deed auctions," are a great way for real estate entrepreneurs to find bargain properties. These auctions typically occur when the local government has taken ownership of a property due to unpaid taxes, and they can offer investors huge discounts on homes that would otherwise be too expensive. Remember, you make your money when you buy and merely collect it when you sell.
At a tax deed auction, the bidding begins at or near the amount of the unpaid property taxes, which can be as little as 10 or 20 cents on the dollar of the tax assessed value. Tax deed properties are also sold without a mortgage, which is extinguished by the county.
Prior to attending an auction, it is essential to conduct thorough research in order to identify any hidden costs or liens associated with the property. You will also want to view the property, or have someone do it for you, to assess its current condition before bidding on it.
Strategies for selling quickly are essential for successful flipping projects. You can utilize sites such as Zillow, Trulia, Craigslist, Facebook Marketplace, and the Multiple Listing Service (MLS). Additionally, pricing competitively is key – you want buyers who are motivated by value rather than just price alone.
Finally, locating potential real estate deals requires knowing where to look. The local county website will announce auctions and provide lists of tax delinquent properties for sale. Local newspapers will also list upcoming tax defaulted property auctions and home sales for unpaid back taxes.
With the right research and strategy, finding bargain real estate can be a lucrative venture. To maximize profits from buying and selling property, however, requires an even greater level of diligence and expertise.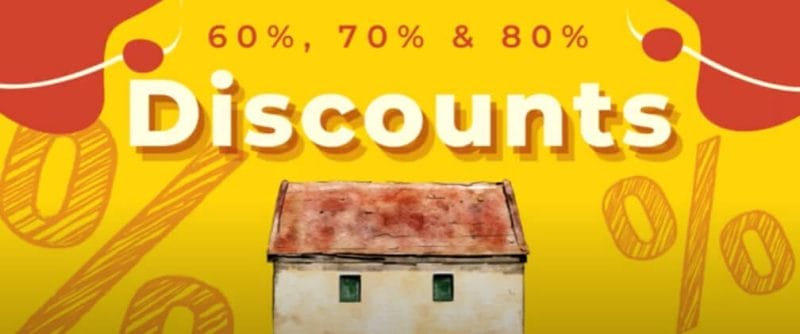 How Do You Flip a House for Beginners for Maximum Profit?
Determining the optimal price point for a property flip is imperative to ensure profitability. Knowing what your market can bear and what you need to make a profit is key.
Do your research and know the value of comparable properties (comps) in the area. You want to be competitive. Also consider any improvements that have been made since you purchased it – if they add value, factor them into your pricing strategy.
You can use a real estate agent or sell the property yourself. Negotiating with home buyers is an art. Be confident but also flexible. Know where you are willing to compromise and stick with it.
Since you can purchase tax deed property for a significant discount, a large profit margin is already built in. You buy it for a discount, then you can also sell it quickly for a discount. As Ted Thomas says, "Buy it low, sell it low, and move on to the next deal."
For example, it you bought the tax deed property for 20 cents on the dollar and got it without a mortgage, you could sell it fast for 60 cents on the dollar and still make a profit of $25,000 or $50,000 or more. You could even sell it to another property flipper or fixer-upper person for that price so that you don't have to do the fix-up work yourself.
Another option is selling the property via seller financing which would enable you to collect a residual income stream for years.
Buying and selling property purchased at a tax deed auction can be incredibly lucrative whether you're looking to generate cash flow or passive income. Even in a buyer's market, you can still make quick and profitable sales selling your tax deed properties.
Important Takeaway: Setting the right price point is key to successful property flipping. When you purchase a tax deed property for pennies on the dollar a large profit margin is already built in.
Conclusion
Buying and selling property by flipping it is a great way to make money in the real estate market, especially when you know where to get the best real estate deals in town.
Tax deed properties are sold mortgage-free at county auctions for jaw-dropping discounts of 10, 20, or 30 cents on the dollar. With that kind of profit margin, you can flip properties quickly using Ted's "buy low, sell low" strategy.
It takes knowledge and skill to be successful, but with research and dedication you can find tax delinquent real estate bargains that will give you huge returns on your investment. This is something you can do for the rest of your life and achieve the financial freedom you always wanted; you just need to know how.
If you'd like to know more about tax-defaulted real estate investing, Ted Thomas provides full support and complete training with home study courses, Q&A webinars, live tutorials, workshops, web classes, personal coaching with certified coaches, and an interactive map and auction calendar research tool that allows you to visit each county online to find the details about upcoming auctions.
Want to earn massive income from bargain real estate investing? Would you like to buy mortgage-free properties for pennies on the dollar? Or earn double-digit interest rates secured by real estate? Then get started today with this Free Gift.
Ted Thomas is America's Leading Authority on Tax Lien Certificates and Tax Deed Auctions, as well as a publisher and author of more than 30 books. His guidebooks on Real Estate have sold in four corners of the world. He has been teaching people just like you for over 30 years how to buy houses in good neighborhoods for pennies on the dollar. He teaches how to create wealth with minimum risk and easy-to-learn methods.