What short sale real estate agents can do to help a short sale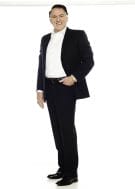 If you are looking to short sale your home or looking to buy short sale properties, short sale real estate agents are your first and best resource for this kind of real estate transaction.
One of the nation's largest financial institutions, Bank of America, is up front with its opinion on these real estate agents.
The company's website states, "Our goal is to work together with real estate professionals to help homeowners avoid foreclosure. These tools and resources will help you navigate the Bank of America short sale process."
When a giant bank says it wants to work with short sale real estate agents, then it's probably a good idea for you to work with one no matter which side of the sale you are on.
SHORT SALE REAL ESTATE AGENTS FOR SELLERS
Having professional help to navigate a short sale makes the whole process easier on you.
Consider this:
You are already stressed over having to lose your home.
You're under financial stress, which is going to add to all the other stresses.
You've never done a short sale before and had to deal with all the paperwork, meetings and questions this entails.
Get help. Find a real estate office that has short sale real estate agents, or find an agent who specializes in this. They can take a lot of the burden off you because they know what to do.
You have to prove the need for a short sale to even begin the process. This is a two-part process that involves your finances on one side and the house value on the other.
Short sale real estate agents can help you draft a letter to the bank explaining your finances. You have to explain why you're not going to be able to continue making mortgage payments.
While this sounds easy enough, putting that in the right words makes a major difference in getting your short sale approved. The agents know what the bank will accept and what the bank will reject.
Your house mortgage has to be underwater– means the mortgage due is a larger amount than the value of the house.
This may seem obvious to you, but don't expect the bank to take your word for it. They want proof in the form of comparable home sales in the area showing those houses sold for less than what you owe.
An appraisal of the property is even better. While the real estate agent may not be a certified appraiser, the bank will listen to their opinion of what your house is worth.
The agent can also inspect your house. The cost of necessary repairs and renovations could force a home right on the edge of being underwater over the edge.
For instance, replacing or repairing a leaking roof may be enough to drive the value of the house below what's owed on the mortgage.
SHORT SALE REAL ESTATE AGENTS FOR BUYERS
Banks which have homes headed for a short sale want buyers. Banks know the best way to find real estate buyers is to connect with people who make a living dealing in real estate sales.
As a buyer, you are interested in investing your money. Short sale real estate agents do much of the legwork for you by finding homes in your price range that also fit your other requirements.
Their commission is paid from the sale of the property most of the time, meaning the banks pays the agent, so you're pretty much getting them to work for you for free.
Be prepared to answer questions. The agent wants to know:
How much money you have to invest
If you are pre-approved for a purchase loan
If you are willing to wait for a home if the short sale process takes a while
How soon you can close once the deal is approved
What kind of experience, if any, you have in short sales
Not having experience in this kind of real estate transaction is not a major issue. Every person who does short sale investing was once a beginner.
The agent may ask how much experience you have in order to get an idea of how much he's going to need to explain to you.
Buyers can find short sale real estate agents by calling real estate agencies and law firms that specialize in property transactions. Banks may also have a list of these agents.
SUMMARY
Short sale real estate agents can be immensely helpful to both buyers and sellers.
If you're a seller, a real estate agent who specializes in short sales can help you to prove that the value of your home is underwater and assist you in drafting your letter to the bank so that it will be more likely to be accepted.
Short sale real estate agents can also help you if you're a buyer to navigate the process and do a lot of the legwork for you. Most of the time it will cost you nothing if the bank pays the realtor's fees at closing.
Short sale investing is one way to acquire bargain real estate, but it can be a lengthy process fraught with obstacles.
Ted Thomas has decades of experience in the real estate business, including short sales and foreclosures, then he found tax lien certificates and tax defaulted property investing and never looked back.
Get Ted's Safe Haven Investor System course (a $197 value) for FREE to learn more about buying real estate at deep discount prices.
With tax defaulted property investing, you could get nice homes in good neighborhoods for 10, 20 or 30 cents on the dollar, and with no mortgage, and without dealing with homeowners or banks.
Ted Thomas is America's leading authority on tax liens and tax defaulted property investing and has been teaching students how to successfully invest in tax liens and tax deeds for over 30 years.
Ted is the only one who offers full support with daily live tutorials on research and auction preparation, weekly Q&A webinars with experienced certified coaches, mentorship and one-on-one coaching programs, and of course, home study courses.
Today Ted wants to offer you his Safe Haven Investor System home study course (valued at $197) for FREE.
Safe Haven is 2 hours of streaming videos and a 100-page illustrated manual that teaches you all about tax liens & tax defaulted property investing, and it costs you nothing to take a look at it.
So act now and get your Safe Haven course today.