Today I'm answering your questions about how to find tax lien properties. This is going to be a little overwhelming at first, but you'll pick it up fast.
I'm Ted Thomas, and I've been involved in a subset of the traditional real estate business called tax lien certificates and tax deeds for over 30 years.
The topics I'm going to cover are:
Want to learn how to find tax lien properties? Would you like to buy mortgage-free property for pennies on the dollar? Or earn double-digit interest rates secured by real estate? Then take advantage of this FREE Gift.
There Are Dozens of Tax Lien States
Today, I am going to reveal how to find tax lien properties, not just a few tax lien properties, but thousands which are available nationwide.
For example, communities like Jacksonville, Florida will have 25,000-30,000 tax lien certificates issued annually by the local county, which is Duval County.
Florida is not the only state with thousands of tax lien certificates. Just a small amount of research would show that Mississippi, Alabama, Arizona, and Nebraska all sell tax lien certificates.
There are over 3,000 counties in the United States, and almost half of the counties sell tax lien certificates.
Tax Lien Interest Rate by State and County
Tax lien certificates are offered by local counties. They're advertised in the local newspaper and also announced on the county website in the particular county that is auctioning the tax lien certificates.
Investors like to purchase tax lien certificates because the interest rates are outrageously high. They're different in each state and sometimes even different in counties right next to each other.
Maryland is a perfect example. In one county, a certificate will pay 20%, and the county next door will pay 24%.
States vary too. Florida pays 18%. Iowa pays 24%, and Illinois pays 36%.
Is It Safe to Invest in Tax Lien Properties?
While we're talking about how to find tax lien properties, let's discuss risk. In my opinion, tax lien certificates are one of the safest investments for newcomers and seasoned investors.
Why do I say that? After years of being involved in tax liens, I've noticed and many of the counties report that 95%-97% of all the tax lien certificates pay the investor a generous rate of return.
Everyone has an opinion of what to do with their money. I'm not suggesting anyone change, but I can assure you that with tax lien certificates, you'll be very excited when you receive your checks from people who have redeemed their property.
I have a free gift for you that will show you how to find tax lien properties and reveal the secrets of tax deed investing. Be sure to get your FREE gift today.
Buying Tax Liens as a Hedge Against Inflation
I am not a pessimist, however, I'm not going to sugarcoat what's going on. If you're looking for a decent return on your nest egg, there aren't many traditional ways to make that return right now.
Retirement is going to be expensive, and you cannot leave your cash sitting around while hoping that you'll have enough for retirement. The banks are still paying pennies when the counties are paying generous, and in some cases, outrageous interest rates on tax lien certificates.
Conventional wisdom from investment advisors tells us that we should buy stocks and bonds. Again, according to those experts, the stock market long-term is earning 7%, except when it crashes.
I'm not a real estate broker, attorney, or investment advisor. However, I know for sure that 8-9% inflation will kill a retirement account very quickly.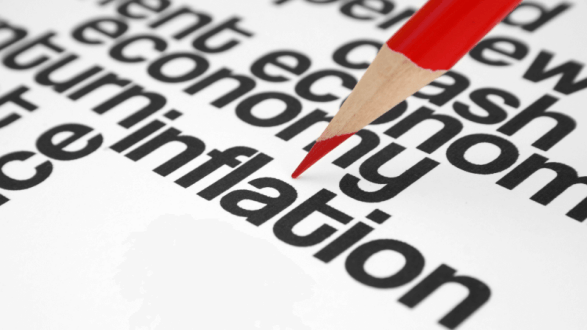 How Other Safe Investments Compare to Tax Liens
I've heard the argument that growth stocks are the place to have your money. I certainly don't disagree with growth, however the risk is real. New companies go broke, and the Small Business Administration will tell you the gruesome details.
What about bonds? Well, these are supposed to be conservative investments generally earning 3-4% and somewhat guaranteed. If inflation is 8-9%, you can do the math.
Granted it's much easier to put your money in the local bank and earn a few percent. However, if there is 8% inflation you're losing considerable money each month you have money In the bank.
Compare that to tax lien certificates which pay up to 36% interest and are secured by real estate.
Property Tax Liens Are a High-Yield Alternative Investment
Okay, I'm not a preacher of doom. This is not going to be a conventional investment. Tax lien certificates are definitely an alternative investment.
Inflation is here, and it's here big time. So investors need to reconsider where they're putting their money. I'm suggesting you need to think differently and attempting to suggest a solution. It's up to you to take charge of your financial future.
I don't make the rules, but here's what I've discovered. You can follow in my footsteps and do the same thing. I've been teaching and guiding people in the tax lien and tax deed business for over 30 years.
Search Tax Liens Online and See for Yourself
Just go online and check out Iowa for example. All of the counties in Iowa sell tax lien certificates. That means there are 99 different and unique auctions. Take a little time and research those tax lien certificates. They pay 24%.
24% interest would certainly be more than the 8% inflation or the 2-3% that the local banks are paying.
Right next door to Iowa is Nebraska. As a separate state, it has separate rules. The legislature in Nebraska mandates that the tax lien certificates must pay 10%. That's still better than inflation!
Do Your Homework Before You Buy Tax Liens
You can and should read the local statutes and auction rules for your state in your county or at least where you plan to buy tax lien certificates. The Statute number in Florida is 197, and understanding the statute might link you to other important information.
You'll notice when reading and researching, the county clerk presents information on the county website about their particular auction. The disclosure seems to be much the same from county and municipalities.
For example, your county makes no warranty or guarantee concerning the accuracy or reliability of the content of their website. The assessment and accuracy of the data is up to you and your responsibility to understand and clarify.
Buying tax lien certificates and tax deeds is a serious business. You can learn how to buy tax lien certificates and earn safe, secure money. Or you could take time and learn about tax defaulted property; I have students that make $25,000 and even $50,000 on one deal.
Conclusion
We hope you enjoyed Ted's lesson, "How to Find Tax Lien Properties"
Tax lien certificates and tax deeds are sold at county auctions, online and offline. Auction dates, rules, and tax delinquent property lists can be found on county websites. Auction information and lists are also published in the local newspapers.
Tax lien certificates are a secure investment that also pay high interest rates, as much as 36%, which makes them an excellent hedge against inflation compared to other safe investments, like bonds and certificates of deposit.
If you'd like to know more about how to find tax lien properties, Ted Thomas provides full support and complete training with home study courses, Q&A webinars, live tutorials, workshops, web classes, and personal coaching with certified coaches.
Learn how to reap huge rewards from tax lien and tax deed investing! Get started today by taking advantage of this Free Gift from Ted. Act now, it costs you nothing and will give you a big head start!
Ted Thomas is America's Leading Authority on Tax Lien Certificates and Tax Deed Auctions, as well as a publisher and author of more than 30 books. His guidebooks on Real Estate have sold in four corners of the world. He has been teaching people just like you for over 30 years how to buy houses in good neighborhoods for pennies on the dollar. He teaches how to create wealth with minimum risk and easy-to-learn methods.