Today I'm answering your questions about best real estate investments in California. I'm Ted Thomas, and I've been involved in real estate for more than 30 years as an investor and entrepreneur. My specialty is a subset of the traditional real estate business called "tax defaulted property."
What if told you that some of the best real estate investments in California can be found listed on county websites? Counties sell tax delinquent properties for a mere fraction of the market value, and I'll tell you all about it.
Imagine how much you could profit from real estate that you can purchase for pennies on the dollar!
Table of Contents:
Want to learn how to purchase bargain real estate? Would you like to buy mortgage-free property for pennies on the dollar? Or earn double-digit interest rates secured by real estate? Then take advantage of this FREE Gift.
Property Investment Opportunities in a Changing California Market
Let's talk about the best real estate investments in California. Having lived in California for more than 30 years, I feel comfortable saying that times are certainly changing. The marketplace is much different now than in the past.
Is California a good real estate investment location? For decades California was a place everyone wanted to be. For a great lifestyle and wonderful weather, thousands of people from across the United States immigrated to California, until recently. Today the story is much different. People are leaving California.
According to the census, over 250,000 people departed each year over the past few years. They're selling their high-priced properties and moving to states which do not have a state income tax.
How Much Does California Real Estate Investing Cost?
Before discussing the best real estate investments in California, let's talk strategy and price.
There are a number of strategies that an investor can utilize to make money in up markets and in down markets.
For years people have used buy and hold for the future. You can still do that today. However, not everyone wants to wait for the future. They want to make money now.
Million-dollar homes are not unusual in California so getting into real estate investing in the state is going to be a challenge.
San Francisco has been a high-priced market for many decades. Many parts of Los Angeles County are priced only for the affluent with no participants on the lower level. Renters cannot afford these markets, as rent is $4,000-$10,000 a month.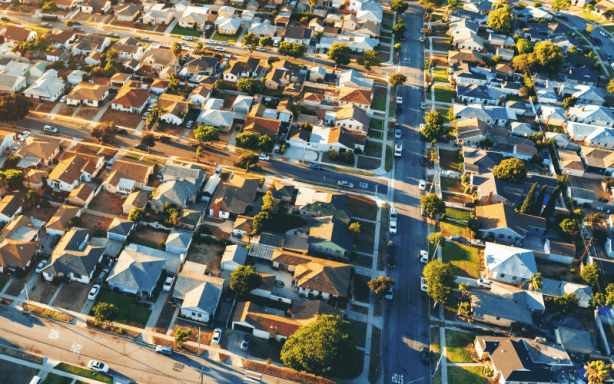 How to Find Cheap Investment Properties in California
What is the most profitable type of real estate investment? Today I'll reveal a subset of the traditional real estate market that allows newcomers to locate and purchase investment real estate which is heavily discounted by as much as 60%, 70%, and 80%.
The subset I am referring to is tax defaulted real estate. These property owners have defaulted on the property taxes, and the local county has seized the tax delinquent real estate.
The government does not want these defaulted properties, so what do they do? They auction the properties to the highest bidder at a public auction. This is taking place in all of the California counties, and you can find the best real estate investments in California at these auctions.
I have a free gift for you that will show you how to profit with tax lien certificates and reveal the secrets of tax deed investing. Be sure to get your FREE gift today.
Buying Real Estate in California During Up and Down Market Cycles
The California real estate market, like all markets, has cycles. You can use the cycle to your advantage, assuming you have time and patience.
What am I talking about? Markets that rise rapidly with inflation and then fall just as rapidly with recession. These cycles still work, but very few investors think strategically long term.
For example, San Diego is a high-priced market that's highly desirable due to its stable weather. When the markets are depressed, as they were in 1986 or in 2008, the market prices dropped 25%-50%!
Investors, who followed the cycles, purchased in the middle of the recession markets, and a short time later in 2-3 years, the market reversed and climbed 25%-50% and much more!
Those investors made outrageous profits as the markets continued to grow and inflate their portfolios. This strategy has worked again and again for the patient investor with money.
Where to Buy Real Estate for the Best Price
How can you make money in the very near future? In real estate, the money is made when you purchase.
The point is, you need to buy the property right, and it helps a lot to buy at the right point in the cycle. However, if you don't have the patience to wait for the cycle, I'll show you what I teach my students, and I do it myself so I know it works.
30-years ago I discovered a little-known but highly lucrative market where I could find the best real estate investments in California. This market was a subset of the traditional real estate market, and it's been available to those in the know for 200 years. It works like this.
Property owners must pay property tax. If property taxes are uncollectible, the county treasurer is required by law to seize the tax defaulted property and sell it at a public auction to the highest bidder.
Buying Cheap Investment Property at a California Tax Defaulted Auction
It gets better! At a tax defaulted property auction, the county treasurer will cancel the mortgage or the trustee loan as part of the process.
It's not unusual for starting bids to be discounted below the tax assessed value by 60%, 70%, or 80% or more. Individuals like you can purchase these properties, and 10 cents or 20 cents on the dollar is the starting bid. Will they all sell for pennies? No, some will, some won't. It's a public auction.
Smaller population counties will have dozens of properties to auction, and larger population counties will have hundreds, or even thousands, of properties to auction with starting bids at very close to the back taxes.
Types of California Investment Property Available at Auctions
What's being sold? In Sacramento County, for example, you can expect to find an annual auction with over 100 properties.
On one or more occasions, I've attended the tax defaulted auction in Los Angeles County, and the auctioneer would have over 1,500 properties to sell in one day. Granted, some of the properties are used and abused.
In my 30 years of working in this subset of the real estate business, I've seen the best real estate investments in California sold at auction with no trustee loan for absolute pennies on the dollar.
If the auctioneer cannot sell all the properties in one day, they'll usually have a second auction and lower the prices even further, making them very affordable for the little guy.
Conclusion
We hope you enjoyed Ted's lesson, "Best Real Estate Investments in California"
At tax defaulted auctions in California, properties are sold mortgage-free, and the bidding begins at the back taxes, so you can get California real estate for pennies on the dollar.
If you'd like to know more about tax delinquent property investing, Ted Thomas provides full support and complete training with home study courses, Q&A webinars, live tutorials, workshops, web classes, and personal coaching with certified coaches.
Learn how to reap huge rewards from tax lien and tax deed investing! Get started today by taking advantage of this Free Gift from Ted. Act now, it costs you nothing and will give you a big head start!
Ted Thomas is America's Leading Authority on Tax Lien Certificates and Tax Deed Auctions, as well as a publisher and author of more than 30 books. His guidebooks on Real Estate have sold in four corners of the world. He has been teaching people just like you for over 30 years how to buy houses in good neighborhoods for pennies on the dollar. He teaches how to create wealth with minimum risk and easy-to-learn methods.