In this interview, Ted answers questions about California tax deed sales and how to prepare for them. Are tax deeds expensive in California? How do you find the auctions, and what are the auctions like? Find out.
You may watch the video above, or if you prefer, read the article below.
The topics to be covered in "California Tax Deed Sales: What You Need to Know" are:
Want to learn how to invest in bargain real estate and earn profits beyond your wildest dreams? Would you like to buy mortgage-free homes for pennies on the dollar? Or earn double-digit interest rates secured by real estate? Then you don't want to miss this FREE Gift.
Does California Have Tax Deed Sales or Tax Lien Sales?
California is a state with a diverse range of properties, from urban areas in the south to farms in the north. However, regardless of the type of property, if the taxes are not paid, the county will put the property in default and eventually it will come up for auction.
A lot of people ask how to buy tax lien certificates in California, but are there California tax lien sales? No, California is a tax deed state.
In California, if you don't pay your taxes, the local county treasurer and the tax collector will send you default notices. After going through due process, the property will be seized and sold at auction.
How Much Are Tax Deeds in California?
How much money can you expect to spend at California tax deed sales? Well, real estate in California is on the pricier side, not only due to the higher assessed value of California properties, but also because an auction is the result of over five years of waiting.
When real estate goes into default as the result of unpaid property taxes, the state allows five more years of delinquent taxes to accumulate before taking the property to auction. So when you get there, it's not going to be a sale of one year's back taxes; it's going to be at least five years of back taxes when you buy it at that auction.
On the plus side, you can purchase real estate mortgage-free for as low as 10, 20, or 30 cents on the dollar of the tax assessed value at California tax deed sales.
How to Find a California Delinquent Property Tax List
How can you find a list of real estate to be auctioned at California tax deed sales. The best way to find a tax delinquent properties for sale list is to go to the county where the property is located.
The county is the official body responsible for conducting the auction. A list of properties can be requested from the county and is also published in the newspaper and on the county website.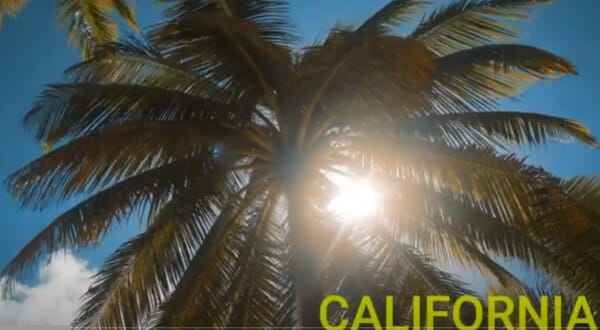 Preparing for a Tax Defaulted Property Auction in California
It is important to note that buying a property at California tax deed sales requires due diligence on the part of the buyer. It's important to have the proper funds to invest and to take the time to research the property and visit it.
Simply buying an auction list and picking a number without vetting the property, increases the risk of making a poor investment.
Buying at a Tax Defaulted Property Auction in California
California tax deed sales can be crowded. Anyone can attend. However, bidders are required to obtain a bidders card which costs $5,000.
Auctions can be large. It's not uncommon for tax deed sales in Los Angeles County to have over 2,000 people in attendance, making the process quite competitive, though there can also be a large number of properties up for auction.
If you're the winning bidder, the transfer of property ownership in California can take time. After winning a property at auction, it can take up to 60 or 70 days to receive the actual deed. Note that it is important to secure the property to prevent any unauthorized access or occupation.
Is there a California redemption period? No, California is not a redeemable tax deed state. Once you receive the deed, the property is yours.
Conclusion
Purchasing a property at a tax deed sale in California can be a great opportunity to invest in real estate. However, it is important to do your research and due diligence before making a purchase. By taking the time to research the property and secure it, it will help prevent any conflicts that could arise.
Additionally, it is important to keep in mind that the process of transferring property ownership in California can take time and that the auction itself can be crowded and competitive. Still, there are excellent deals to be found at California tax deed sales.
If you want to know more about how to buy tax deeds in California or any other state, view more of Ted's free videos.
Ted is the authority on the subject of tax lien and tax deed investing and has been teaching students how to buy and sell bargain real estate for over 25 years.
If you want to have a free auction list of tax defaulted properties that are currently for sale, go to TedThomas.com/freegift. See the great deals for yourself.
Ted Thomas is America's Leading Authority on Tax Lien Certificates and Tax Deed Auctions, as well as a publisher and author of more than 30 books. His guidebooks on Real Estate have sold in four corners of the world. He has been teaching people just like you for over 30 years how to buy houses in good neighborhoods for pennies on the dollar. He teaches how to create wealth with minimum risk and easy-to-learn methods.