WHERE CAN YOU GET A QUITCLAIM DEED?
Are you wondering, where can you get a quitclaim deed, and why might you need one? Continue reading, and you'll easily understand the process of getting one!
Transferring interest in real estate can be accomplished in a number of ways.  Today I will answer the question, "Where can you get a quitclaim deed?"
I'm Ted Thomas, and for the past 25 years, I've been teaching and guiding newcomers and investors on tax deeds and tax liens. 
I'm not an attorney, a CPA, or a real estate broker.  My experience comes from working in the trenches on my own investments and helping and guiding others with their portfolios.  
Today I'll explain from a layman's standpoint quitclaim deeds.  I'll also discuss information about tax liens and tax deed investments.
Want to learn more about bargain real estate? Would you like to buy nice homes for pennies on the dollar, and without a mortgage? Or earn outrageous interest rates secured by real estate? Then you don't want to miss this FREE Mini Course.
WHERE CAN YOU GET A QUITCLAIM DEED? – TAX LIENS & DEEDS   
The business of tax lien certificates and tax defaulted properties has been around for over 200 years
The local counties and the states coordinated their efforts to streamline and standardize the process of collecting property taxes, and they now collect property taxes in a very efficient way.
The United States has over 3,000 counties and 1,400 municipal governments.  These are all taxing entities and authorized by the local legislature to levy, collect, and enforce the property tax laws and statutes.
Don't be confused.  The power of levy collection and enforcement of property tax rules created by the state legislature has been transferred, or passed on, to local control for execution.  This is your local county treasurer's office. 
WHERE CAN YOU GET A QUITCLAIM DEED? – PROPERTY TRANSFER
So where can you get a quitclaim deed?  I'll explain that process and why you might want to utilize a quitclaim deed in your business transactions.
Again, keep in mind I'm not an attorney; I'm not a CPA.  I'm a practicing entrepreneurial investor, and my information comes from working in the trenches day to day. 
To transfer a property in a normal business transaction is relatively simple. 
For example, Mr. X writes a contract; call it a sales contract. The buyer and the seller agree on the terms, how many years, how many dollars, the description.
In other words, the buyer is receiving a property from Mr. X.  The buyer is receiving a deed that could be a warranty deed or a grant deed.
WHERE CAN YOU GET A QUITCLAIM DEED? – CONTRACTS
These days a lot of deals and contracts of sale have become complicated and require diligent reading and understanding for clarification.  That's why people use title companies and attorneys.  
The simplest transfer could be a seller signing a deed which the buyer accepts. However, problems may arise if the actual data at the county records has not been resolved, and the title is not clear.
WHERE CAN YOU GET A QUITCLAIM DEED? – TITLE
The local county in all states will sell the properties at auctions, and the title issue may not be cleared.
In other words, there may be complications. Simultaneously, there may be physical complications, like a leaky roof, shaky foundation, or other structural issue.
My point is when the county sells a property, they just want out.  When they transfer the property, they use a quitclaim deed. In many instances, they will use the title treasurer's deed or sheriff's deed.
WHERE CAN YOU GET A QUITCLAIM DEED? – UNCLEAR TITLE
Buyer beware.  These documents, "deeds," are not warranty deeds and are not clear title deeds. 
This act of transfer does not clear the title.  The county has transferred all property problems to the buyer with a quitclaim deed.
The quitclaim deed will have a clause that disclaims, disclaims, disclaims.  A quitclaim deed can have many disclaimers. Sheriff's deeds or treasurer's deeds will also have disclaimers.  
The county disclaims any responsibility for physical defects or title defects.  A treasurer's deed or a sheriff's deed will more than likely dissolve any responsibility of the seller, the county.  
I have a free gift for you that will teach you the secrets of tax lien and tax deed investing that have enabled so many of my students to profit beyond their wildest dreams. This is an amazing opportunity, so be sure to take advantage of it.
WHERE CAN YOU GET A QUITCLAIM DEED? – A POWERFUL DOCUMENT
Anyone can obtain a quitclaim deed simply by asking an attorney or a title company, or you can get one online.  The document is common. 
Very few people understand the power of this document or what it means.  The quitclaim has many uses. 
Let's now take it in a positive context.
For example, a student of mine purchased a condominium from the county at a tax auction.  After renting the property for 15 months, they proceeded to sell the property. 
They didn't have a warranty deed.  The title had not been cleared, and the realtor brought this to their attention. 
Rather than slow the sale, they sold the property with a quitclaim deed and disclaimed any responsibility for the structure or the title.  The new owner then performed the legal process of quiet title, which you can read more about here.
CONCLUSION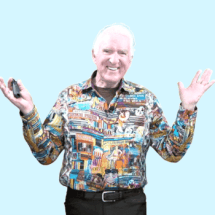 We hope you enjoyed Ted's lesson, "Where can you get a quitclaim deed?"
A quitclaim deed is a powerful document that enables a property seller to disclaim responsibility for the state of the title or the structure of the property.
If you're the buyer, be aware that if the seller uses a quitclaim deed to transfer real estate to you, then you may receive a property with title issues or physical defects that are your responsibility.
When you purchase a property at a tax sale, it's very common for the county to use such a deed (which could be called a treasurer's deed or sheriff's deed) to disclaim responsibility.
Once you decide to sell the property, this could likely become an issue for you, though it's an issue you can resolve. You can use quiet title to resolve issues with the title, or you could possibly use a quitclaim deed yourself to sell the property.
Where can you get a quitclaim deed? It's a common document that you can get from an attorney, a title company, or even online.
If you'd like to know more, Ted Thomas, America's leading authority on tax lien certificates and tax defaulted property investing, can show you how to make to make lucrative profits from tax delinquent property investment.
Ted Thomas is the only one who provides full support and complete training with home study courses, Q&A webinars, live tutorials, workshops & web classes, and personal coaching.
Ted even wants to make it easy for you to get started making big profits in bargain real estate. So today you can take advantage of his Master Class absolutely FREE.  This mini course is about 1-hour of streaming video, jam packed with information, and it costs you nothing!