Today I'm answering your question, "What are the top real estate niches to invest in?"
Real estate covers a number of markets, not just single family homes and small apartment properties, so what are the top real estate niches to invest in? Today I'm going to review a niche that's little known, but highly lucrative, and not everyone competes in this particular market.
The topics I'm going to cover are:
Want to learn how to purchase bargain real estate? Would you like to buy mortgage-free property for pennies on the dollar? Or earn double-digit interest rates secured by real estate? Then take advantage of this FREE Gift.
Vetting Real Estate Specialties to Find Your Niche
Everyone wants to be in a profitable part of real estate, and there are a lot of different segments to be involved in. What are the most profitable real estate niches? Let me cover some of the ones that I'm familiar with and have worked with closely. I'll demonstrate a handful of niches that appeal to me, but that doesn't mean that these are the only real estate niches you can get involved in.
From my viewpoint, a niche is going to work for you much better than trying to do the whole real estate business. If you can specialize, you're going to be more comfortable. Find something you're comfortable with, start doing your homework, and this should work for you.
A lot of people try to do a lot of things, and it doesn't work out so well. Try to find a niche that's not too crowded but is going to have enough traffic where you can make money. If you have information that everybody else doesn't have, you're probably going to do well.
Some Niche Real Estate Can Create Wealth Better Than Others
Certain real estate niches are going to create wealth better than others. For example, single family homes are kind of tough. Why? Because it's so competitive. There are other real estate niche markets that aren't so competitive that are going to be a lot easier.
I look for a market that's going to be 80/20, where 80% of the market is going to come to me and 20% is going to go to somebody else. The top agents, the ones who are authorities, that are personalities in the market, they're the ones that capture most of the market.
So start thinking that way, that you are going to be that one person. That won't come easily because you'll have to work at it. However, once you get there, you'll be on the way.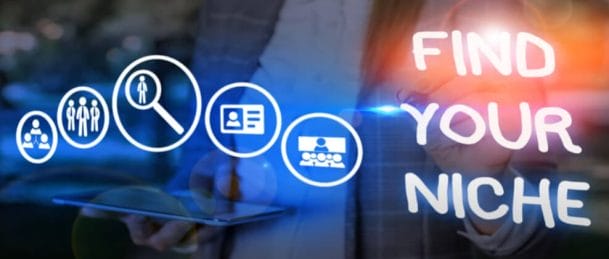 Become an Authority in Your Specialty Real Estate Niche
If you're buying and selling, that's great in most markets, however, the commercial market is very lucrative for buying and selling. What's the negative on that? The negative is it's going to take you a long time to become an authority and specialist in that market.
If you don't become a specialist, you're going to be just like everybody else. A lot of people in real estate don't make very much money because they're all trying to do the same thing. So you're going to want to specialize, and that means you're probably going to have to educate yourself or get a coach.
So, that said, what are the top real estate niches to invest in?
I have a free gift for you that will show you how to profit with tax lien certificates and reveal the secrets of tax deed investing. If you're looking into real estate niches to invest in and you're serious, then you'll want to take a good look at tax defaulted property investing.
Be sure to get your FREE gift today.
Discovering a Lucrative, Little-known Niche in Real Estate
30 years ago, I was searching for a new way to get started in real estate, and I discovered tax defaulted real estate. I've never had to look back. Why? This is a market where you can make a lot of money because there aren't a lot of people involved. You can make $25,000 or $50,000 on one deal, so I became an authority in that market.
I want to be in a business that's honorable and ethical. In the tax defaulted property business, we're making sure the county gets paid, and we're taking care of a part of the market where people want to buy bargain real estate. So I help the county, I help bargain hunters, and I help myself, and it works very well.
What is tax defaulted property? It's a highly lucrative market that's little known to most of the public.
It's not a conventional market; it's simply like the regular traditional real estate market except that the property owner has not paid the property tax.
Finding Real Estate Sold Mortgage-Free for Pennies on the Dollar
What happens when they don't pay the property tax? The treasurer and the tax collector are going to confiscate the property for non-payment of taxes and then they're going to sell it into the retail market.
How do they go about doing that? In all 3000+ counties across the United States, they sell these properties for the back taxes at a local auction.
They sell tax defaulted real estate to the highest bidder with low starting bids of 10 cents, 20 cents, 30 cents on the dollar, and the beauty of all this is that when the auction takes place they wipe out the deed of trust or the mortgage on the property.
Every property has a tax assessed value, but the treasurer is going to sell way below that, and property is going to be sold for 60%, 70%, or 80% below the tax assessed value.
That's the niche that I picked. Why? Because all counties will sell, and I can do that in every county because we can do all of this online.
Types of Real Estate Marketing
How would you sell these properties? You could put them on the MLS (Multiple Listing Service), and you could put them on eBay, Craigslist, Facebook Marketplace, Zillow, and Trulia.
You could sit at your computer and buy online, and you could sell online. That doesn't mean that you wouldn't put signs on the property and signs in the neighborhood. You'd do all of those things.
The marketer is going to win the battle in this business. Your marketing advantage is that you can sell real estate at a discount because you bought it at way under the retail value at a tax defaulted property auction.
Conclusion
We hope you enjoyed Ted's lesson, "What Are the Top Real Estate Niches to Invest in?"
When you're vetting real estate niches, instead of doing what everyone else is doing, it makes sense to reduce your competition by finding a specialty that works for you. Some real estate niches aren't very lucrative or take too long to learn. You want to find a niche that's not overcrowded but still has enough traffic to be profitable.
Three decades ago, Ted discovered tax defaulted property investing. This is a highly lucrative but little-known market where investors can purchase real estate that's mortgage-free for discounts of 10, 20, or 30 cents on the dollar.
With a mentor or coach, tax defaulted real estate investing can be learned more quickly, and this type of investing is among the most profitable real estate niches for those in the know.
If you'd like to learn how to reap huge rewards from tax delinquent property investing, Ted Thomas provides full support and complete training with home study courses, Q&A webinars, live tutorials, workshops, web classes, and personal coaching with certified coaches.
Get started today by taking advantage of this Free Gift from Ted. Act now, it costs you nothing and will give you a big head start!
Ted Thomas is America's Leading Authority on Tax Lien Certificates and Tax Deed Auctions, as well as a publisher and author of more than 30 books. His guidebooks on Real Estate have sold in four corners of the world. He has been teaching people just like you for over 30 years how to buy houses in good neighborhoods for pennies on the dollar. He teaches how to create wealth with minimum risk and easy-to-learn methods.