Real estate is a big business and a great place to make long-term investments if you know the best ways to invest in real estate.
Today I'm answering the question, what are the best ways to invest in real estate? The topics I'm going to cover are:
Want to learn the best ways to invest in real estate? Would you like to buy mortgage-free property for pennies on the dollar? Or earn double-digit interest rates secured by real estate? Then you don't want to miss this FREE Mini Course.
An Intro to Alternative Real Estate Investing
My expertise and viewpoint about the best ways to invest in real estate are different from most because I've been involved in a subset of the traditional real estate market called tax-defaulted property during the past 30 years.
This article isn't going to be about land, commercial, or retail real estate, and I won't be discussing the typical real estate of houses, vacant residential lots, apartment buildings, or farms, at least not in the traditional sense.
I'll be talking about tax-defaulted real estate, properties that the owners have failed to pay the property tax on. When that occurs, the local government has a remedy.
The consequence of non-payment of property tax for a home or any of the properties that we have just discussed is forfeiture. That simply means that the property owner will lose the property to the local county which will take possession. Thereafter, they will auction the property to the highest bidder at a public auction and use the revenue to pay the county bills.
The business of tax-defaulted real estate is actively taking place in over 3,000+ counties in the United States – every day of every year.
Buy Bargain Real Estate Via Tax Defaulted Property Investing
The starting bid at a tax defaulted auction could be as low as the delinquent back taxes which may be only 5 or 10 cents on the dollar.
The treasurer is authorized to cancel the mortgage or deed of trust loan as part of the auction process.
Real estate could be sold for 60%, 70%, or 80% below the tax-assessed value and it would be with no loan encumbrance.
Counties with small populations may have dozens or even a hundred tax delinquent properties to auction. While larger population counties could have hundreds or thousands of properties for sale.
No broker, attorney, or bank is required to participate in the public auction.
Evaluating the Condition of Property Before Buying
The properties at tax auctions are rarely in mint condition. They're a bit used and abused, and some are not worth buying. However, many just need some clean up.
Properties sold at tax defaulted auctions qualify for a "buyer beware" warning since the local government sells the real estate "as-is" with no warranty regarding the property condition and no guarantee that the title is clear of defects.
Be careful. Take time to evaluate the condition of the property, and ensure that you have a high margin between your bidding price and your projected selling price.
You make your money when you buy, and your exit strategy is important. You get paid when you sell.
I have a free gift for you, a special mini course that will show you how to profit with tax lien certificates and reveal the secrets of tax deed investing. Get your FREE gift today.
Using a Buy-Low Sell-Low Real Estate Investment Strategy
For newcomers, there's a perception that all tax sale properties are junk because they can't believe the low prices. They also don't believe they can't buy for pennies on the dollar.
I've tested dozens of strategies, tactics, and techniques, and I've sifted and sorted through dozens of property lists to find out what works best and the fastest to achieve big paydays.
I teach students to buy low, sell low, and try to do that as quickly as possible then move on to the next property.
Conventional thinking says that to make a lot of money, you need a lot of money. I'll prove you don't need a huge bundle of cash to make a six-figure income.
This is not theory or forecasting. It's a process. It is what's working best right now to attract high income. So, you get paid the high income you deserve.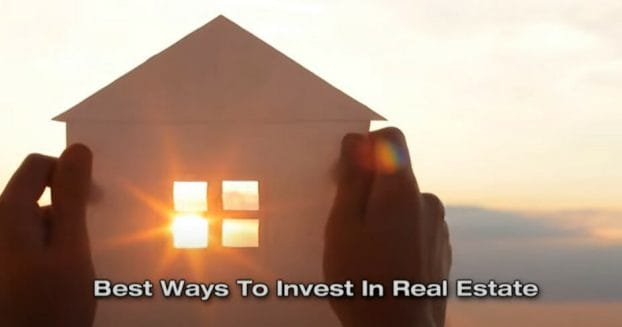 Buying Real Estate and Selling With an Installment Sale
A married couple from Wisconsin recently purchased property in Michigan at a tax defaulted auction. They started as students, and after their basic training working with a coach, they attended their first auction.
They paid $8,000 for a property worth $55,000 according to the tax assessor. The purchase price was less than 20 cents on the dollar.
They sold the property for $35,000 using a technique that we call an installment sale contract for deed.
Additionally, they cleaned the property up and touched up a few things, which added another $4,000. Now they were all in for $12,000. As I mentioned, they bought for $8,000 and sold for $35,000, generating $23,000 in profit in less than 60 days.
The new buyer of the property requested an installment sale. The Wisconsin couple said, yes! By saying yes and being willing to accept their money over a period of time, they generated an additional $15,000.
Bottom line – They sold on a contract sale and will receive installment payments of over $400 a month for the next 10 years. That comes up to $48,000.
Ask yourself, would that income work for you? This couple made it all work in less than 60 days during the Thanksgiving, Christmas, and New Year holiday. Almost anyone with a little ambition and the right guidance can claim their share of the small fortune being generated in this market, which in my opinion is one of the best ways to invest in real estate.
Conclusion
We hope you enjoyed Ted's lesson, "Best Ways to Invest in Real Estate"
Among the best ways to invest in real estate is tax delinquent property investing. At local county tax sale auctions, you can purchase real estate for 10, 20, or 30 cents on the dollar and get the property mortgage-free.
The large profit margin enables you to generate cash flow fast because you can resell the property for a big discount, which attracts prospective buyers.
If you'd like to know more about tax delinquent property investing, Ted Thomas provides full support and complete training with home study courses, Q&A webinars, live tutorials, workshops, web classes, and personal coaching with certified coaches.
Learn how to reap huge rewards from tax lien and tax deed investing! Get started today by taking advantage of Ted's Free Master Class! Act now, it costs you nothing and will give you a big head start!
Ted Thomas is America's Leading Authority on Tax Lien Certificates and Tax Deed Auctions, as well as a publisher and author of more than 30 books. His guidebooks on Real Estate have sold in four corners of the world. He has been teaching people just like you for over 30 years how to buy houses in good neighborhoods for pennies on the dollar. He teaches how to create wealth with minimum risk and easy-to-learn methods.
Ted Thomas is not an attorney or real estate broker, Ted is an investor and a guide and is not giving legal advice.