There is a little-known way to create wealth in real estate that doesn't require a lot of money to get started. I'll show you how it works.
The topics I'll be covering are:
Want to learn how to purchase bargain real estate? Would you like to buy mortgage-free property for pennies on the dollar? Or earn double-digit interest rates secured by real estate? Then take advantage of this FREE Gift.
Creating Massive Wealth in Alternative Real Estate
Today I'm going to talk about the subject of how to create wealth, and I'm going to show you how in the non-traditional world of real estate that I've been involved in. It's little known, but highly lucrative, and it's available for anybody who wants to learn it. For some people, this is really going to be the American dream.
I'm Ted Thomas, and for more than 30 years, I've been involved in teaching others how to create wealth in alternative real estate via a niche that's not very well known. This market is quite lucrative as you're about to see.
You're about to discover thousands of real estate properties that could be for sale by owner with generous profits. You can purchase these properties for 10 cents, 20 cents, or 30 cents on the dollar, and you just need to take the time to learn how to do it.
Today I'll be answering the question about how to create wealth, and simultaneously, I'll answer another question which is how to sell a house without a realtor.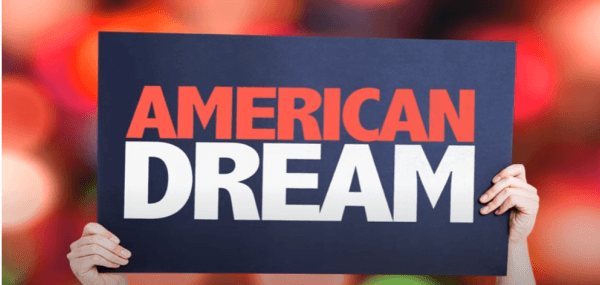 Generating Wealth With Tax Defaulted Property Investing
Nationwide, there are 3,000 local counties that auction off tax defaulted property. What's that all about? These are traditional real estate properties, like homes, vacant residential lots, small apartments or office buildings, or even small farms. However, they're all defaulted on the property taxes.
Tax lien certificate and tax defaulted property auctions have been going on for well over 200 years. The treasurer just wants to get rid of the property. Why? Because they need the money to pay the county bills.
These properties are advertised for auction in the local newspaper and on the county websites. The starting bid at the auction is the delinquent back taxes. All counties are authorized to auction tax delinquent properties to recover the defaulted property taxes, and they do that by confiscating the properties and then reselling them at auction.
What attracts investors is the same thing that attracts everyone else. They want to make money. If you evaluate those properties, you'll see that there's a lot of profit margin to work with. If you can buy for 10 cents on the dollar then resell for 50 or 60 cents on the dollar with no mortgage or deed of trust loan, you can create wealth.
How do you go about selling these properties? Well, you could use eBay, Facebook Marketplace, Craigslist, Zillow, Trulia, and the Multiple Listing Service (MLS). You could do all of that online from where you're sitting right now.
The Fastest Way to Build Wealth in Real Estate
You can create wealth by buying low, selling low, and doing it fast to generate quick cash flow.
I've tested these strategies and techniques, sifted through countless auctions and auction properties, and I'm telling you, I've figured out what works best.
What works best is to buy it low, sell it low, and do it as quickly as possible to achieve big paydays. This is not theory, it's what's working best in the marketplace today to make high income.
You just have to learn how to do it. With the right guidance, one person can build a home-based business to create wealth. You can have the lifestyle that you want by just doing multiple properties each year.
I have a free gift for you that will show you how to profit with tax lien certificates and reveal the secrets of tax deed investing. Be sure to get your FREE gift today.
An Example of How to Invest to Become Wealthy
I'm going to prove that you don't need a lot of money to get into this business. You can start with a very low amount of money.
Here's what happened to a married couple from Wisconsin. I taught them how to buy at their first auction where they purchased a property in Michigan for less than 20 cents on the dollar. The property had a tax assessed value of $55,000, and this couple paid only $8,000. There was no mortgage on the property. The mortgage was already deleted.
What did they do? They put it out in the marketplace. While they were aggressively marketing the property, they cleaned the property up. They didn't rehab it. They just did some minor fix up that cost them another $4,000.
Let's do the math.
They had an $8,000 investment plus another $4,000 for fix up, so they're into the property for $12,000.
They sold the property via Facebook Marketplace. That's where they found the buyer. As you recall, the property was tax assessed at $55,000. They sold it for $35,000 and made themselves a $23,000 profit.
They generated a $23,000 profit on only a $12,000 investment.
Conclusion
We hope you enjoyed Ted's lesson, "How to Create Wealth."
You can create wealth with alternative real estate investing. Tax defaulted property is sold mortgage-free for pennies on the dollar all across the USA. It doesn't take a lot of money to purchase these properties. The profit margins are substantial, and you can sell quickly using Ted's buy low, sell low strategy.
If you'd like to learn the secrets of how to create wealth from tax delinquent property investing, Ted Thomas provides full support and complete training with home study courses, Q&A webinars, live tutorials, workshops, web classes, and personal coaching with certified coaches.
Get started today by taking advantage of this Free Gift from Ted. Act now, it costs you nothing and will give you a big head start!
Ted Thomas is America's Leading Authority on Tax Lien Certificates and Tax Deed Auctions, as well as a publisher and author of more than 30 books. His guidebooks on Real Estate have sold in four corners of the world. He has been teaching people just like you for over 30 years how to buy houses in good neighborhoods for pennies on the dollar. He teaches how to create wealth with minimum risk and easy-to-learn methods.