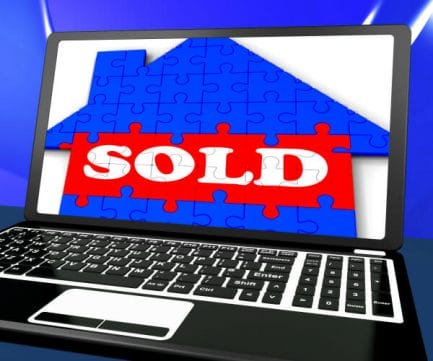 In this article, you will find Ideas on how to flip properties fast to make a profits after purchasing them via tax liens.
The topics I'm going to cover are:
Want to learn how to flip properties? Would you like to buy mortgage-free real estate for pennies on the dollar? Or earn double-digit interest rates secured by real estate? Then you don't want to miss this FREE Mini Course.
What Is Property Flipping?
The term Flip Properties means quickly selling property soon after buying it, resulting in a quick profit.
When investors are planning to flip a property they should be prepared, before buying, to sell that property quickly to maximize the profit.
What Are the Benefits of Flipping Property Quickly?
There are benefits to flipping properties quickly, and here are a few:
Knowing how to flip properties quickly gives you the capital to buy the next property, allowing you to make more deals and more profit.
When you flip property quickly you own it for less time and pay less in property taxes.
Property insurance is a consideration for properties you own, so learning how to flip properties quickly minimizes insurance costs.
The cost of the money you invest in the property is less, either by reducing interest paid to a lender or increasing the interest you receive between investments.
The video above is taken from one of my workshops in Alberta Canada.
In my workshops, home study material, webinars and coaching on profiting from tax lien certificates and tax deeds I emphasize the importance of selling property quickly.
Once you own an investment property, having a sales plan in place to flip the property quickly should be a high priority, and presenting many options to sell property is a major focus of my training.
I have a free gift for you, a special mini course that will show you how to flip properties fast, profit with tax lien certificates and reveal the secrets of tax deed investing. Get your FREE gift today.
Methods to Flip Property
If you want to know how to flip properties fast, here are some ideas. Keep in mind that the more lines you have in the water, the more you can increase your rate of success.
Using a conventional real estate agent.
For sale by owner sign in the yard.
Sell to a neighboring property owner
Use conventional classified ads
Use online sale listings, ebay, craigslist
Sell to an existing renter
These and many other ideas for how to flip properties quickly are presented in my training by my former student investors and me.
My student investors will show you how they made their successful investments in tax defaulted properties and flipped those properties fast for a profit.
Conclusion
We hope you enjoyed Ted's lesson on how to flip properties.
Flipping properties is a tried and true way of making quick profits in real estate.
Purchasing those properties at a tax sale can make flipping even easier because you can get tax defaulted property for cents on the dollar.
The less you pay for the property, the faster you can sell it since you're able you to buy low and sell low.
Also, it's important to have a plan in place to sell your property, and there are a several ways you can promote it for a quick sale.
Over the past 25 years of guiding and teaching, Ted Thomas has become known as America's Tax Lien Certificate and Tax Deed Authority.  At Ted Thomas' workshops he and his visiting professors are all successful property investors.
Those who learn from Ted's material are hearing from experienced investors, who are giving you years of experience in their presentations.
Get started today by taking advantage of Ted's Free Master Class! Act now, it costs you nothing and will give you a big head start!
Ted Thomas is America's Leading Authority on Tax Lien Certificates and Tax Deed Auctions, as well as a publisher and author of more than 30 books. His guidebooks on Real Estate have sold in four corners of the world. He has been teaching people just like you for over 30 years how to buy houses in good neighborhoods for pennies on the dollar. He teaches how to create wealth with minimum risk and easy-to-learn methods.