I can show you how to become financially independent in five years, like I've shown hundreds of other people. My name is Ted Thomas, and I've been involved in a home-based business for over 30 years.
This business is a subset of the traditional real estate business, and I discovered this particular segment over 30 years ago. When it's done correctly, newcomer entrepreneurs can become financially independent quickly, sometimes in less than five years.
Want to learn how to make big profits in real estate? Would you like to buy mortgage-free homes for pennies on the dollar? Or earn double-digit interest rates secured by real estate? Then you don't want to miss this FREE Mini Course.
Starting Small
Today I'm discussing your question about how to become financially independent in five years, and you can get dozens of opinions on this particular subject.
Many successful businesses start out small. For example, Apple started out in a garage and Microsoft in a back office.
You certainly can do that, and you can probably have a low-cost comfortable office.
Your Skillset
Most businesses start out with at least one of the individuals in the business having a special craft or profession, something that they do very well. In other words, they have a skill, and they want to do better with that skill than just work for someone else.
The whole idea is you want to get started, and that's the key. Once you get started, you have to take action and keep on going.
The Failure Rate of New Businesses
Obviously, many businesses fail. Probably 90% will fail, but most of the reasons for failure are:
Not enough money
Poor or no management skills
No understanding of marketing, sales and distribution
You have to have these other skills and appropriate resources.
The best businesses that really work are ones that produce a problem-solving product.
Know Your Target Market
Think about what the target market is. Where would you sell that product or service? Will the marketplace buy it? Test it and find out.
There are a lot of target markets, you want to find the biggest target market that you can get into for the lowest absolute price.
That means you're going to have to do some research to understand what your target market is all about.
My Business
I'm in the real estate business, and 30-years ago, I discovered an almost hidden market. It was a big surprise to me even though it had been around for 200 years. I just never noticed it.
When I did, I discovered that right under my nose was a place where I could buy property for 10, 20, or 30 cents on the dollar and that business had been mandated by the government.
Now that got my attention. If I can buy properties with those kinds of discounts, I know I can find a place to sell them. I can find a target market.
Tax Delinquent Real Estate
What are these properties? Well they're problems that someone didn't want. The owners either walked away or didn't pay the property taxes. So, the government confiscated these properties and put them out on the market at a public auction.
Anybody can go to that auction and buy properties for 10 cents, 20 cents, or 30 cents on the dollar, and there's no mortgage. The treasurer wipes out the mortgage or the deed of trust loan.
Tax Liens and Tax Defaulted Property
What do they call this business? It's called tax liens and tax defaulted property.
Across America, there are over 3,000 counties that conduct these auctions. There will be 5,000 auctions because many of the counties will have multiple auctions.
I have a free gift for you, a special Master Class that will show you how to profit with tax lien certificates and reveal the secrets of tax deed investing. Get your FREE gift today.
Property Tax
Why are they selling these properties? Well, the government actually needs money because the property owner didn't pay property taxes, which the county uses to pay county employees, firefighters, the police and school teachers
The county has a lot of bills to pay. Therefore, if the property owner hasn't paid property taxes, the county is going to confiscate the property and resell it.
Profiting From Bargain Real Estate
Someone is going to buy that property. I formed a business to teach bargain hunters how to buy these mortgage-free properties for pennies on the dollar.
When I found that business, I was concerned just like you are about how to become financially independent in five years.
Well, if you can buy properties for 20 or 30 cents on the dollar then sell them for 50 or 70 cents on the dollar, you can earn generous, sometimes outrageous, profits.
An Example
Let me give you an example of that. Let's assume a property is worth $100,000, and the treasurer wants to sell it quickly.
They'll put it up for sale for very close to the back taxes at a public auction. Anybody can bid at the public auction.
Let's say Joe shows up at the auction and wants to buy that property. If it's selling at a price that cheap, there will be other bidders. So, he ends up purchasing the property for $30,000. Remember, it was worth $100,000, so Joe is way under the market.
The county treasurer wipes out the deed of trust or the mortgage on the property, so now Joe owns a property for 30 cents on the dollar mortgage-free.
Buy Low and Sell Low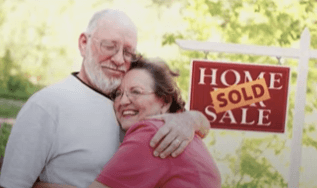 I teach every one of my students to buy it low and then sell it low. Keep in mind these properties might have been abandoned or used and abused. So what do we do? We're going to sell at a discount.
We discount it down and sell it for 50, 60 or 70 cents on the dollar so that it will sell quickly. In this case let's sell it for 65 cents on the dollar.
We know it was worth $100,000. Now we're selling it for $65,000. Remember we bought the property for 30,000, so you can see this is going to be a nice profit
Selling the Property
Who wants these discounted properties? Bargain hunters want them; elderly people and people who do fixer-uppers want them.
What about all those people with bad credit scores? They want these properties.
Advertise the property on Craigslist, Zillow, Trulia, and the Multiple Listing Service. Get the word out that you want to get the property sold.
The biggest mistake people make in the business is they don't figure out how to market the property.
If you want to make money, you're going to have to spend money on media so the whole world knows that you've got that property for sale.
Conclusion
You can become financially independent in five years the same way that Ted and hundreds of his students have by investing in real estate that can be purchased at rock-bottom prices then resold quickly at a discount.
At tax sales, you can buy tax delinquent properties for 10, 20, or 30 cents on the dollar then sell them for 50 or 70 cents on the dollar, using Ted's buy low, sell low strategy to generate cash flow fast.
If you'd like to know more, Ted provides full support and complete training with home study courses, Q&A webinars, live tutorials, workshops, web classes, and personal coaching with certified coaches.
You can learn how to reap the huge rewards from tax lien and tax defaulted property investing! Begin today by taking advantage of Ted's Free Master Class! Act now and start yourself on the road to financial freedom!
In this article, I am going to reveal how to find tax lien properties for sale. Not just a few tax lien properties but thousands of tax lien properties which are available nationwide.
Which States are Tax Lien States?
Communities like Jacksonville Florida will annually have 25,000-30,000 tax lien certificates issued by the local county which is Duval County… this happens annually. 
 Florida is not the only state with thousands of tax lien certificates. Just a small amount of research would show Mississippi, Alabama, Arizona, Nebraska, these states all sell tax lien certificates.
As a matter of fact, almost half of the counties in the United States sell tax lien certificates. 
If you'd like to get started today, you can begin now at no cost by taking advantage of Ted's FREE Master Class. It's only about 1 hour of streaming video and will open your eyes to the incredible opportunities available in tax delinquent real estate investment.
Where Can Tax Liens Be Found?
Tax lien certificates are offered by local counties, and they are advertised in a local newspaper and they are also announced on the county website in the particular county that is auctioning tax lien certificates. The property lists will look something like this:
There are over 3,000+ counties in the United States and as I mentioned, approximately half of the counties will auction tax lien certificates.
Why Invest In Tax Lien Properties?
Investors like to purchase tax lien certificates because the interest rates are outrageously high. They are different in each state and sometimes there will be different counties right next to each other.
Maryland is a perfect example – in one county a certificate will pay 20% and the county next door will pay 24%. Florida pays 18%, Iowa pays 24%, and Illinois pays 35%
Are Tax Lien Certificates a Safe Investment?
In my opinion tax lien certificates are one of the safest investments for newcomers and seasoned investors. Why do I say that? After years of being involved in tax liens, I've noticed – and many of the counties report – that 95%-97% of all the tax lien certificates pay the investor a generous rate of return. 
If you are looking for a decent return on your nest egg, there aren't many traditional ways to make that return right now.
Retirement is going to be expensive and you can not leave your cash sitting around and hoping that you will have enough for retirement.
The banks are still paying pennies where the counties are paying generous, and sometimes outrageous interest rates on tax lien certificates.
Investing In Tax Liens vs. Traditional Stocks
Conventional wisdom from investment advisors tells us that we should buy stocks and bonds. Again, according to those experts, the conventional wisdom is telling us stock long-term is earning 7% (except when it crashes). 
I am not a real estate broker, I am not an attorney, I am not an investment advisor. I know for sure 8-9% inflation will kill a retirement account very quickly. 
I have heard the argument that gross stocks are the place to have your money. I certainly don't disagree with growth however the risk is real.
New companies go broke… just research the Small Business Administration and they will tell you the gruesome details. 
And what about bonds? Well, these are supposed to be conservative investments generally earning 3-4% and somewhat guaranteed. If inflation is 8-9% you can do the math…
 Tax Lien Certificates As An Alternative Investment
Tax Liens are not going to be a conventional investment. They are definitely an alternative investment. Inflation is here and it's here big time. So investors need to reconsider where they are putting their money.
Don't kid yourself, it is your turn to make they money you need for the future. It is probably not going to be at the local bank or at a stock exchange. The United States has over 3,000+ local county governments. Approximately half of those governments will sell tax lien certificates. 
Examples of Potential Profit
Go online and check out Iowa for example. All of the counties in Iowa sells tax lien certificates. That means there is 100 different and unique auctions. Take a little time and research those tax lien certificates – they pay 24%. 
24% interest would certainly be more than the 8% inflation or the 2-3% that the local banks are paying. 
Right next door to Iowa is Nebraska. It is a separate state, it has separate rules, and the legislature in Nebraska mandates that tax lien certificates must pay 10%. That is still better than inflation! Of course, it is a different interest rate.  
Granted it is much easier to put your money in the local bank and earn a few percent. However, if there is 8% inflation you are losing considerable money each month you have money in the bank.  
If you want to know all the states that sell tax lien certificates, click on the link.
How To Find Tax Lien Properties For Sale: Conclusion
I hope this article answers the question: How To Find Tax Lien Properties For Sale.
Buying tax lien certificates has consequences, good and bad. Local counties will take great effort to advise and educate newcomers and tax auction buyers. Buying tax lien certificates and tax deeds is a serious business. 
Right now I am pointing out a few highlights and you can and should read the local statutes and auction rules for your state in your county or at least where you plan to buy tax lien certificates. The Statue number in Florida is 197 and understand the statute might link you to other important information. 
I have a free gift for you, a 1-hour, streaming-video mini course that will teach you the secrets of one of the safest high yielding investments available and how to generate cash flow in real estate. If you've decided it's time to take charge of your financial future, then this Free Course is the best way to get yourself started on the road to success!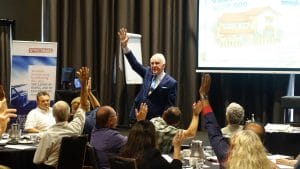 Ted Thomas is America's Leading Authority on Tax Lien Certificates and Tax Deed Auctions, as well as a publisher and author of more than 30 books. His guidebooks on Real Estate have sold in four corners of the world. He has been teaching people just like you for over 30 years how to buy houses in good neighborhoods for pennies on the dollar. He teaches how to create wealth with minimum risk and easy-to-learn methods.