Nearly every community in the U.S. has houses for sale for back taxes, and they are easy to find if you know what Ted reveals today.

The stories about houses for sale for back taxes happening everywhere are true. These sales are common, held regularly and are conducted in just about every community in the United States.
Local governments around the nation rely on money from property taxes, also called ad valorem taxes, to fund their budgets. When these taxes are not paid, the taxing authority holds tax sales to get that needed revenue.
There are two kinds of tax sales: a tax lien and a tax deed. The kind of sale doesn't really matter because the end result is the same. You, as the investor, either get your money back plus interest or you get a home.
WHERE TO FIND HOMES FOR SALE FOR BACK TAXES
The first step is to find houses for sale for back taxes. You do this by calling the local tax collection department. The employees can tell you when tax sales are held. Some communities have them annually, some quarterly and some may have such sales irregularly.
You can also find houses for sale for back taxes in newspapers. Most newspapers have the tax sales online as part of the legal notices section where listings can viewed at no charge. These newspaper reports contain the amount owed and the location of the property. The notices will not describe the physical condition of the home.
With this information in hand, you can decide how much to invest and where to invest.
Some common questions people have are:
• What about a bank mortgage or other liens against the property?
In general, they don't matter. Tax sale law specifically sets aside a mortgage where houses for sale for back taxes are concerned. That's why a bank will typically pay the past due taxes and add that into the mortgage. If the property doesn't have a loan on it, there's no note to set aside.
Two exceptions to this are IRS liens and another jurisdiction's taxes. IRS liens take precedence over everything else.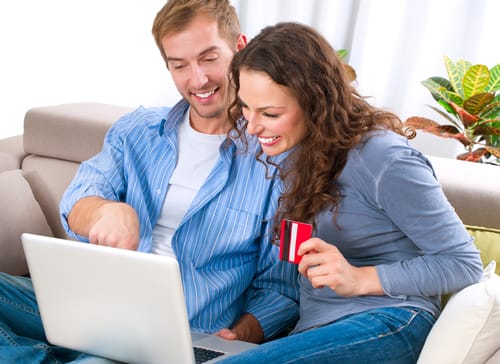 In Georgia, for instance, a property can be taxed by three different local boards. The County Commission and local School Board collect property taxes. If the property is within a city's limits, that town council may also collect property taxes. If you pay off the county taxes at the sale, you'll also need to pay off the school board and applicable city taxes.
• How do I buy houses for sale for back taxes at a sale?
The first thing you need to decide is how much money you're going to spend. Then, call the tax collecting board and find out to register for the sale. These sales are auctions. Some require you to sign up ahead of time. Some may require a deposit. For some tax auctions, you just have to be there for the sale. Some auctions allow online bidders.
Then, show up on time or login on time. Be a early if you can. Bid up to the maximum amount you decided to spend. If you win the auction, fill out all the necessary paperwork. The tax collector will tell you what you should do after this.
• How do I know if houses for sale for back taxes are worth buying?
That's a question only you can answer and you have to do some research first. You need to know what home values in that neighborhood are. Find out as much as you can about the condition of the home. Can it be rented out? Do houses in that area sell quickly or slowly? Would a neighbor be interesting buying the property from you? Is it property you really want to own?
If you need more information on houses for sale for back taxes, I can help. Need to know more bargain real estate? I offer a series of instructional videos which discuss tax defaulted auctions and how to avoid risk. In these must see videos I'll reveal the inside secrets of how people are doing exactly what you want to do. Go to my free 1 hour webclass called Wealth Without Risks