In this interview, Ted will reveal the best places to invest in real estate.
You may watch the video above, or if you prefer, read the transcript below.
In "Where Are the Best Places to Invest in Real Estate?" the topics we'll be discussing are:
Want to learn where to find the best places to invest in real estate? Would you like to buy mortgage-free homes for pennies on the dollar? Or earn double-digit interest rates secured by real estate? Then you don't want to miss this FREE Auction List offer.
Where to Find the Cheapest Real Estate in the US
Among the best places to invest in real estate are tax deed auctions, where properties are sold mortgage-free for pennies on the dollar. These properties are confiscated by local county governments for unpaid property taxes and sold to the highest bidder.
About half of the states sell tax deed properties, Also, these days most counties hold auctions online, and property research can be done online as well, making investing in tax deeds easier and more convenient now.
Anticipating Future Trends in Real Estate Markets
The real estate market waxes and wanes. It changes over time, and the profits go to savvy investors who do their homework and are able to anticipate future trends.
Which states are the best places to invest in real estate really depends on how the real estate market is trending. The best states can change along with the changing market. However, if you can purchase a property for 10 cents on the dollar and get it without a mortgage, you can still profit no matter the state.
Which Are the Best States to Invest in Real Estate?
To name a few specific states considered by some to be the best places to invest in real estate tax deeds, Texas and California offer a lot of opportunity.
Texas sells redeemable deeds. The defaulted property owner is given 180 days to redeem the property after it's sold at auction. In order to redeem it, the tax delinquent property owner must pay you back all of your money plus 25%. If you're not paid, then you get the property.
In Los Angeles County, California, the auctions are enormous. Sometimes as many as 2,000 properties are sold. However, small counties should not be overlooked, mainly because they often are overlooked by other investors, so you could find low or even no competition there.
Learn More About Finding the Best Real Estate Investments
If you want to learn more about the best places to invest in real estate, view more of Ted's free videos. Opportunities abound all over the USA in tax defaulted real estate. You just need to know how to find them.
Ted is the authority on the subject of tax lien and tax deed investing and has been teaching students how to find, buy and sell tax delinquent real estate for over 25 years.
If you want to have a free auction list of tax defaulted properties that are currently for sale, go to TedThomas.com/freegift and see for yourself how inexpensive these properties could be.
Conclusion
We hope you enjoyed, "Where Are the Best Places to Invest in Real Estate?"
In summary, when you purchase tax delinquent real estate, you can find bargains all across the nation. It's not unusual at all to find properties being sold at tax defaulted auctions for 10, 20 or 30 cents on the dollar.
If you want to know how to find the best places to invest in real estate and earn the biggest profits, Ted Thomas teaches where to buy mortgage-free real estate so inexpensively that you can sell it fast without having to fix it up yourself.
If you'd like to know more, Click here to get started today!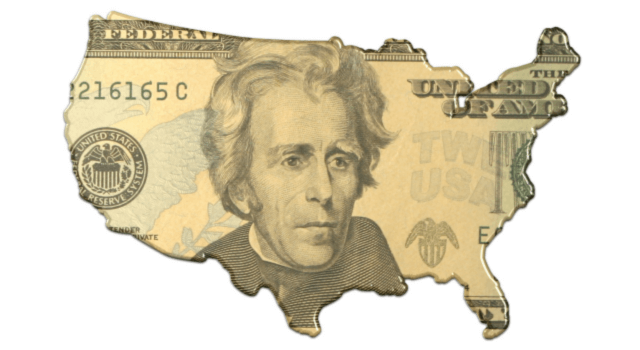 Read the Transcript:
Best Place to Invest in Real Estate
Randy: If this is the first time you've joined us, this is Ted Thomas, who is the authority on tax lien certificates and tax auctions. If it's not the first time, then you already know this guy knows a lot about this area.
Randy (cont'd): You've been doing it 30 years, Ted, and that's great. We've learned from some of the other videos that you know the various ways of finding out opportunities for tax deeds in other states. Can you let us know, what are the best places to invest in real estate tax deeds?
Ted: Let me give you a little bit of a long answer, Randy. First of all, if you're going to buy a tax deed, that means you're going to get the property. That means it's been confiscated by the government, and you want to buy it. You could do that in any of the states that sell tax deeds, and half of the states sell tax deeds.
Ted (cont'd): So, you want to know which one is the best. All right. They're all good. Because now with everything online, you can research. If you could buy a $200,000 house, with a starting bid of 10 cents on the dollar, it wouldn't matter whether you're in Tennessee or Montana or California or Arizona. It's not going to matter.
Ted (cont'd): But you wanted to narrow this down to just one place. All right, go to Texas. Now in Texas, they're going to have an auction, and they're going to sell the deed to that property. When they sell the deed, just like on "60 Minutes," they have a clock that goes tick, tick, tick, like that.
Ted (cont'd): That starts the clock ticking, and the property owner has 180 days to come in and pay you. If they don't pay you, you're going to get a property in 180 days. Now, if they do come in to pay you, they have to give you back all of your money. I said, "they have to give you back all your money," plus 25%.
Randy: Wow. Everything is bigger in Texas, huh? Even the opportunity to make money with this.
Ted: Well, I go to the auction in Houston a few times, and they have an auction every month. Every month they have 200 properties.
Randy: Oh, that's plenty. Let me ask you, do the states, are those also the best places to invest in real estate too?
Ted: Well, real estate is an opportunity market. So, it's going to ebb and flow. One time Arizona will be the best; another time California will be the best. So there are a lot of good states. It just depends upon how good at research you are and how good you are at looking at what's going to happen in the future.
Randy: Yeah.
Ted: For example, Rust Belt America basically runs from Boston all the way across to Detroit. If there's a place that's being rehabilitated in one of those, that's where you want to invest.
Ted (cont'd): When you're going to go to old city investing, only specialists should do that because it comes to fixer upper stuff. Believe me, you have no idea what work is until you do a fixer upper. I know that that's what late night television is talking about, but let me tell you, that's one of the hardest things you'll ever do in your life.
Randy: What about counties with big populations? Do those tend to be good areas to be looking?
Ted: Here's how the system works. If there's a lot of property, a lot of population, that means there's going to be a lot more tax certificates and tax deeds. So a place like Los Angeles is probably the fifth most wealthy county in the United States.
Ted (cont'd): At one auction, that's about 1,700 properties. I've gone to many auctions where there are well over 2,000 properties that they're trying to sell in one day. There's no way. They can't sell them all in one day. It's impossible. How are you going to sell 2,000 of anything in one day? So that's a big population.
Ted (cont'd): Now, what about all those little towns in Iowa and Kansas and the rest of it? Nobody's going there. You might get the deal of your lifetime. You can do it all online and do all your research. The key is to come to one of our classes and learn how to research in Emporia, Kansas or Sihanouk, Illinois. Learn how to do some little town in Georgia. You've just got to get off your rusty dusty and learn how to do it. That's all.
Randy: And you can learn how to do it I know at some of your classes and such. What's the best next step somebody should take, if they're interested in learning?
Ted: Just go to Tedthomas.com. There are plenty of free videos. You can watch them all you want. There's no charge to do it. Watch all the free videos, and you can get an auction list. You can request an auction list. One.
Ted (cont'd): We're not going to give you 3,000 of them, but we'll give you one. Everybody else pays to get them, but when people want to start, we show them what an auction list is. So you can see what an auction list is. The country is inundated. There will be over 2 million tax defaults this year.
Randy: Wow. That's a lot of opportunity out there. And, like Ted said, when you head to the website, you're going to see tons of great videos where Ted gives a little more insights about how to get started in this and what to do, how to think and how to be good at it. But if you want to be great at it, you're probably going to have to take one of his courses. So Tedthomas.com/freegift, be sure to check that out, and Ted, always good to hear from you.
Ted Thomas is America's Leading Authority on Tax Lien Certificates and Tax Deed Auctions, as well as a publisher and author of more than 30 books. His guidebooks on Real Estate have sold in four corners of the world. He has been teaching people just like you for over 30 years how to buy houses in good neighborhoods for pennies on the dollar. He teaches how to create wealth with minimum risk and easy-to-learn methods.