Ted Thomas will show you how to start investing in real estate with 10K!
For beginners, $10,000 may seem like a big amount, but it's actually a great starting point for investments! You can make the most out of this with the right strategies!
Today I'll show you how to invest in real estate with 10K.  No money down real estate has been the calling card for hundreds of real estate promoters for decades. It certainly sounds attractive, but few people can actually make it happen. 
With real estate training as a whole, there's an awful lot of hype about how great it's going to be, but not quite enough content. So, let's talk about some strategies where you can really make some money.
My name is Ted Thomas.  I've been investing in real estate since 1970, and it seems there is always a way to make money. 
I've invested in single family homes by the dozens, small office buildings, and large apartment properties that include 100 units, 250 units, and as many as 300 units. Needless to say, this requires a management team.
A Simple Strategy For How to Invest In Real Estate With 10K
What I'm going to do is show you a process that's simple and strategies that have been around for hundreds of years.
If you learn these step-by-step strategies, you'll be okay. You'll be an investor, and you'll make good money in real estate.
Real estate ideas are based on retail. Most people are talking about retail deals all the time. You and I really want to be in the wholesale business, so we can buy at rock bottom dollars.
These strategies are what other professionals like myself use on a regular basis.
Today I'm talking about how to start investing in real estate with 10K. I'm going to give you some exciting ideas on how to make big money with only $10,000, and you just need to follow a step-by-step process.
Your first year will be exciting, and you'll have very little risk.  
If you'd like to learn how to start investing in real estate with 10K, or even less, you can get started today with my FREE Master Class.
Is it Hard to Get Into Real Estate Investing? 
So let's get started on how to become a real estate mogul with just $10K.
Everyone wants to start small and bootstrap their way to wealth.  Certainly, it's not easy, but you're probably not looking for something easy. You're looking for a spectacular result and a good strategy for getting there.  
I'm going to fill your head with ideas, strategies and proven steps. This is going to be different. If it was easy, everyone would do it.  
Are you the certain someone with entrepreneurial blood surging through your veins that's ready to go right now? 
Then open your mind. This is going to be a new concept for you. However, it's really a very old idea, and it's been proven and tested to work successfully.
Buying Property With No Money Down: Myth or Reality?
$10,000 isn't much money in the world of real estate.  That's just a little bit of money.  Average homes at the time of this writing are $300,000. So, we want to make sure with $10,000, we do this with little or no risk.
The late-night television programs will say buy with no down payment, and wait for inflation to push the price up.
Let me tell you that's a myth. There are not a lot of properties you can buy for zero down, and prices don't automatically go up.
A zero down payment may be someone desperately trying to get rid of a property which is not otherwise marketable.  You'll certainly be solving a problem for them, but you might not want to take on that responsibility.  
Zero down is not always assured to work.  You will have to take on a huge debt. Can you afford it? Will the property really rent for what they say? Who's paying the taxes? Who's handling upkeep? 
Now, as I said, most ideas are based on retail, but let's you and I go right down to rock bottom.
We're going to buy wholesale, and we're going to buy wholesale from the local government.
The Best Way to Make Money in Real Estate:
Create Value
Now, let's talk about creating value.
Creating value is a concept that certainly works in real estate, but whom does it work for? It works for home builders. 
They locate an open piece of land usually near a city or town, and they convert the open land into hundreds of homes, and they're more valuable. When the houses are built there is a massive increase of value.
Cities and towns love home builders. They bring millions in property taxes. They bring new people. Dozens of houses could mean millions of dollars. So developers create a lot of value.
$10,000 isn't going to do this on your first deal. Creating valuable real estate is much easier said than done.
Creating value is, however, the best way to make money in real estate. So, how do we create value?
Well, let's buy properties at rock bottom prices, then do a little fix up or or just resell them back into a market and create value that way. That's the easiest way for us to create value.
Buy it low, sell it low and move to the next one. There are going to be plenty of properties. When I say plenty, a lot.
However, you're going to have to think a little bit differently. You're going to have to think like a wholesaler.
A Unique Strategy For Investing 10K in Real Estate
You need a new strategy. One that's unique and proven. Maybe it's an old strategy that's new to you but you can execute it.  Here's a solution. 
This solution works, if you will!  I assure you it's safe and secure if you follow the rules, and of course, you'll have to learn the rules.  The brilliance of this strategy is its been available to those who are willing to learn it, for 200 years.
We're going to buy property at tax defaulted property auctions.
Tax defaulted properties were confiscated by the government. When they confiscated the property, they wiped out the mortgage.
Once the mortgage is wiped out, they resell it for very close to the back taxes which might be 10% or 20% of the tax assessed value. If you can buy a property for 10 cents or 20 cents on the dollar, you're cutting a good deal.
The strategy has many beneficiaries, and you're only one. 
Investing in Tax-defaulted Property With 10k: a Case Study
Here's a student example. Recently, student B learned about tax defaulted real estate at one of my seminars. 
Prior to the seminar, he had suffered through a difficult, embarrassing mortgage foreclosure.  Not because he was a deadbeat, it was the result of the whole market crashing around him and thousands of other real estate investors. 
Everyone suffered because the financial community allowed overbuilding and over lending. 
Years after the crash he ended up in the seminar.
Entrepreneurs are willing to take risks, but it has to be in your blood. I taught him to move cautiously, not to be too aggressive.  
He learned about tax defaulted real estate and tax lien certificates.  
You want the bottom line?  
Now let's talk about how to start investing in real estate with 10K, which Mr. B did.
Mr. B had no money, however, in his IRA, individual retirement account, he had put away money for his retirement.  His IRA account was a ROTH IRA.
His purchase price at the tax defaulted property auction was less than $3,000 for a 3 bed, 1 bath home. 
He used his ROTH IRA to purchase the property. The property needed minor fix up and clean up, so he used his ROTH IRA to invest another $7,000 for a total investment of $10,000.
He placed a "For Sale" sign in the front yard that read "For Sale Land Contract Available". 
Land contract available means installments.  Before the clean-up crew was finished, a buyer requesting installments was on hand. 
Shortly thereafter, the new buyer purchased and was willing to pay $1,000 for 60 months plus real estate taxes, property upkeep and insurance. 
A $10,000 investment now became worth $60,000. Not bad!!  
Making Money in Real Estate: A Business of Abundance
Certainly not every deal is like this one. Some are much better. Some might be less. 
This is a business of abundance.
This works in every state and every county. Over 3,000 counties across the United States will have tax defaulted property auctions.
Your next step is to learn about tax defaulted property auctions and tax lien certificates so that you can experience the same kind of profits in your future. 
Notice I haven't spent a lot of time discussing the training. Every strategy takes time to learn whether it's zero down real estate or the more lucrative tax lien certificate and tax deed investment.
So let me tell you about a gift I have for you. It will teach you how to get the best bargains in real estate, and it's free. So don't miss out. Be sure to take advantage of it. 
How to Start Investing in Real Estate with 10k: Conclusion
We hope you enjoyed Ted Thomas' lesson, "How to Start Investing in Real Estate with 10K."
Investing with $10,000 is certainly something you can do with tax defaulted property investing. At tax defaulted property auctions, you can get real estate for 10, 20, or 30 cents on the dollar, and without a mortgage.
The starting bid on these properties is around the amount of the back property taxes owed, which is usually about 1% or 2% of the assessed value of the property.
If you buy low and sell low, you can create cash flow quite quickly, then repeat the process. There are over 3,000 counties in the US selling tax defaulted properties, so this truly is a business of abundance.
Ted Thomas can show you how to start investing in real estate with 10K, or less, safely.
For over 25 years, Ted's been teaching students how to do this successfully. Ted Thomas offers full support and a complete training with home study courses, Q&A sessions, live tutorials, workshops & web classes, and personal coaching.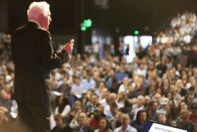 If you'd like to know more about tax defaulted property investing, don't miss Ted's FREE Master Class. It costs you nothing and only takes about an hour of your time. The best time to start learning is today!