Today, I'm going to answer your question, "How can I be self-employed?" and I'm going to talk about making serious money.
Let me tell you, this is not going to be about some low-end products or self-made goods or buying or selling on the roadside stand or flea market. You won't be making this in your kitchen or the family oven.
My name is Ted Thomas, and I've been self-employed, working from a small home office for more than 30 years.
Want to learn how to achieve financial freedom? Would you like to buy mortgage-free homes for pennies on the dollar? Or earn double-digit interest rates secured by real estate? Then you don't want to miss this FREE Mini Course.
Earn a 6-Figure Income Working for Yourself
Today I'll suggest ways to make substantial money, certainly enough to take care of your family and have enough left over to grow a retirement program and live in a better than average home in a nice neighborhood.
What I am about to reveal is how to be a self-employed person and generate a six-figure income.
This is for individuals who are willing to spend a short time educating themselves and work with experienced people who are already doing it.
Skills Needed to Be Self-Employed
If you're wondering, how can I be self-employed? Start by taking inventory of your skills. Skills generally are transferable. In other words, you can reuse them working for yourself and get paid accordingly.
If you don't know what sort of business you want to start, think of your skillset. How could you use that skill as a full-time self-employed person?
The Most Profitable Self-Employment Ideas Are Problem-Solvers
Ask yourself, what problem-solving product or service could you provide?
Consider this. Business entrepreneurs make money by solving problems. Can you create a problem-solving product or develop a problem-solving service that others will pay you to perform?
Making enough money to do what you want to do and to fulfill your needs is the whole idea of being an entrepreneur.
Planning for Self-Employment
The internet is filled with financing plans, business plans, and page after page of entrepreneurial plans for the self-employed. Many of these are templates you can download for free.
Thousands of blogs and videos on YouTube will discuss legal entities, LLC corporations, and many other ABCs of self-employed business.
What's important to know is how you are going to generate money. What are you creating that others will buy and pay you for?
To start with, ask yourself how much money would you need to pay yourself, take care of your family, and run the business?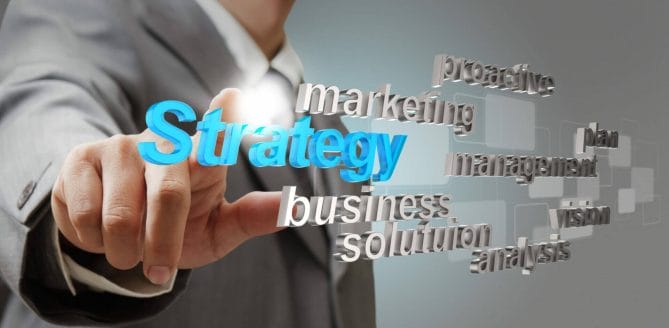 Challenges of Being Self-Employed
Think about challenges you expect. The entrepreneurial lifestyle is filled with roadblocks.
Have you thought about having a coach? What do you know about negotiations? Are you going to buy supplies for your business? How big do you want your office to be? Are you computer savvy? Do you need help, or can you do it yourself? How much money do you need to be self-employed?
Let me simplify the process. You will get advice from many directions. Professors at the college mean well, however, they don't have business experience! Writers and business plans are trying to guide you. Dozens of consultants want to mentor you. Let's narrowcast.
How to Work for Yourself and Generate Revenue
If you're wondering, "How can I be self-employed successfully?" you must have a product or service that you can demonstrate, that you can sell, and that you could use to create revenue. If you can't sell it, you are going broke, bankrupt. Customers/clients only buy problem-solving products.
I'll show you a business I discovered that generates a six-figure income for those who learn it and get involved. This is a business for startup entrepreneurs, especially those that can handle a six-figure income the first year.
I have a free gift for you, a special Master Class that will show you how to profit with tax lien certificates and reveal the secrets of tax deed investing. Get your FREE gift today.
How to Make Money Self-Employed with Tax-Defaulted Property Investing
I am about to show you how to make money in a subset of traditional real estate.
Nationwide across the United States, there are over 3,000 counties. The county governments are authorized by the legislature of the state to be run as separate businesses. Local counties pay the school teachers, police department, and sheriff's department.
The county treasurer will levy a property tax on every property in the county, and the treasurer attempts to collect those taxes.
Unfortunately, not everyone has money to pay their property taxes, and those properties will be declared in default.
When the property owner defaults on taxes, the county treasurer is authorized to seize the property and sell it at a public auction to the highest bidder, then the treasurer uses the money to pay the taxes.
Being Your Own Boss Investing in Bargain Real Estate
Today I'm answering your question, how can I be self-employed? and this is a business. This business requires no license to participate. Anyone can attend a tax-defaulted auction.
The county government only wants to get rid of the property. They will sell it for pennies on the dollar, giving discounts of 60%, 70%, and 80% below the assessed value.
The new buyer will be the highest bidder. They will receive a deed, and they can rent the property, live in it, or even sell it.
You Can Make Big Profits Working for Yourself
Assume the buyer wants to sell the property. It can sell at any price that they expect the market to pay.
For 25 years, I've been teaching and guiding people to buy these properties for low prices and sell them for low prices.
It's not secret – I call it a Walmart strategy. They buy wholesale and sell for low prices, just like Costco and Target.
I'm not doing this to hold dozens of rentals. I'm doing this to help the community and to help my bank account.
If you've been wondering, ""How can I be self-employed?" self-employed people have no boss, no time clock, and can earn big paydays in this business.
Conclusion
We hope you enjoyed Ted's lesson, "How Can I Be Self-Employed?"
You can make serious money from tax defaulted property investing. When you can buy properties at wholesale prices, your profit margin is enormous.
If you'd like to know more about tax delinquent real estate investing, Ted Thomas provides full support and complete training with home study courses, Q&A webinars, live tutorials, workshops, web classes, and personal coaching with certified coaches.
You can learn how to reap the huge rewards from tax lien and tax defaulted property investing! Get started today by taking advantage of Ted's Free Master Class! Act now, it costs you nothing and will give you a big head start!