I'm Ted Thomas, and today I'm going to answer a question my students ask often, "Should I invest in rental property?"
The topics I'm going to cover are:
Want to learn how to purchase bargain real estate? Would you like to buy mortgage-free property for pennies on the dollar? Or earn double-digit interest rates secured by real estate? Then take advantage of this FREE Gift.
A Solution to the Real Estate Cash Flow Issue
Should I invest in rental property? My response to this question comes from the perspective of an investor who has spent the last 30 years involved in a subset of the real estate business called tax defaulted property.
In all instances, these property owners have failed to pay local property taxes, and their property becomes tax defaulted.
The business of tax defaulted real estate has provided a solution to investors who need cash flow.
The Problem of Negative Rental Property Cash Flow
In a rising real estate market, many purchasers who want rentals suddenly find themselves in a negative cash flow situation. This is a major problem for owners of rental properties.
In the last decade, the problem has accelerated because prices of real estate are high, and recently mortgage rates have accelerated.
In addition to that, maintenance on properties is no longer done by low-price labor. All of this makes it tough for people to be in the rental property market because you must have significant capital to get started.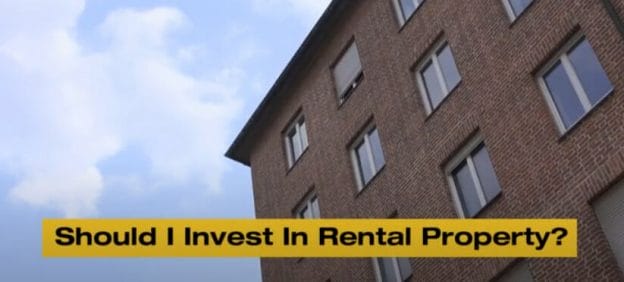 Waiting for Rental Properties to Appreciate in Value
Property appreciation looks favorable, however, mortgages also go up, which means investors will need more and higher down payments.
Add to that, prices are driven by demand, and most people consider real estate an inflation hedge. Therefore, newcomers must pay premium prices to get in on the action.
Rental income and positive cash flow are difficult when you pay high-interest loans and premium prices for property.
Real estate is an asset class that attracts long-term investors. Many investors purchase property with negative cash flow hoping for appreciation. They want property values to increase because they want to sell later at a multiple of what they paid. This doesn't always happen.
To those wondering, "Should I invest in rental property?" if you don't have reserves for contingencies, like maintenance and vacancies, the investment has considerable risk. The asset could easily cost more than you could afford.
Investors hate inflation on one hand, especially when they're buying at inflationary prices. On the other hand, investors that own property when prices are inflating, welcome the new dollars that come with inflation.
Leveraging Investment Property
Real estate is all about leverage. Rental property is all about leverage.
For rental properties, the investor is usually using OPM (other people's money) – banks, institutions, IRAs, or maybe even a relative's money for the down payment. The rental market today requires a 20% to 25% down payment, and commercial loans can be 70% to 80%.
Let's discuss leverage. The investor wants appreciation, which is calculated on the whole value of the property, whereas the ROI (return on investment) is based on the earnings from the down payment.
A small increase on a $400,000 property would be 10% or $40,000. Assuming the down payment on the $400,000 property was 25% or $100,000, then that $40,000 would be a 40% ROI (return on investment).
Other Factors That Impact Rental Property Investors
There are plenty of reasons that real estate would not appreciate 10%.
What if the property is in disrepair and rents can't be raised? What if there are vacancies? Maybe, the mortgage rate is too high, and the property isn't generating enough money. What if the overall economy is in recession?
The long term perspective is very good, however, short term on a down economy can destroy everything. Markets fall. This happens regularly.
If there are no reserves for maintenance, mortgage payments, and vacancies, the down payment is certainly at risk.
I don't have time to discuss location, location, location, or how to handle tenants, which is a skillset. The wrong tenants destroy the property, and the wrong tenants come from the wrong location.
Also, don't forget that property taxes and other local and state taxes never remain the same.
If you're still wondering, "Should I invest in rental property?" let's talk about what I discovered.
A Solution: Buying Investment Property for Cents on the Dollar
Today I'm going to show you solutions, the pieces of the puzzle that you may be missing. They're not glamorous, but they work, and they create cash flow and appreciation simultaneously.
Nationwide there are over 3,000 county governments, and they're all authorized by the state legislature to seize tax defaulted real estate from the owner.
Millions of properties are confiscated and resold without a mortgage at public auctions with starting bids of just the back taxes, which could be as low as 10 to 20 cents on the dollar.
So if you're wondering, "Should I invest in rental property?" What if you could buy mortgage-free real estate at 10 cents on the dollar and then resell for 60 cents on the dollar?
The quick cash flow solution to high prices, high-interest mortgage rates and rent control is to buy low at tax defaulted property auctions and then sell low for profits to bargain hunters, flippers, fixer-upper people, or people who just need housing.
Because you bought low and are willing to sell low, you won't have to sell anything. The buyer will be happy to pay you.
Conclusion
We hope you enjoyed Ted's lesson, "Should I Invest in Rental Property?"
If you're looking to invest in rentals, a lot of your problems could be solved with tax defaulted property investing. Most cash flow issues are caused by the amount spent on purchasing investment real estate.
At a tax defaulted property auction, you can purchase mortgage-free properties for pennies on the dollar, and watch your negative cash flow problems disappear.
If you'd like to learn how to reap huge rewards from investing in homes at tax delinquent property auctions, Ted Thomas provides full support and complete training with home study courses, Q&A webinars, live tutorials, workshops, web classes, and personal coaching with certified coaches.
Get started today by taking advantage of this Free Gift from Ted. Act now, it costs you nothing and will give you a big head start!
Ted Thomas is America's Leading Authority on Tax Lien Certificates and Tax Deed Auctions, as well as a publisher and author of more than 30 books. His guidebooks on Real Estate have sold in four corners of the world. He has been teaching people just like you for over 30 years how to buy houses in good neighborhoods for pennies on the dollar. He teaches how to create wealth with minimum risk and easy-to-learn methods.