Today I'm answering your questions about how to get a mortgage with no money down. There are government programs that provide loans with no down payment. Additionally, there are property owners who may be willing to offer seller financing for zero down.
As a bonus I want to share with you a little-known way to purchase mortgage-free real estate for cents on the dollar.
Table of Contents:
Want to learn how to purchase bargain real estate? Would you like to buy mortgage-free property for pennies on the dollar? Or earn double-digit interest rates secured by real estate? Then take advantage of this FREE Gift.
How To Get a Mortgage Loan With No Money Down
I'm Ted Thomas, and I've been involved in real estate for over 30 years.
If you're a potential buyer looking for how to get a mortgage with no money down, as surprising as it sounds, there are many sellers who will finance a property with little to no down payment.
Additionally, for those who qualify, the Department of Veteran Affairs will allow zero down payments on new or existing properties, and the Department of Agriculture has a very similar program. These organizations provide loans with no down payment.
The Cheapest Way to Buy a House
I've been involved in the subset of the traditional real estate business for many years called tax defaulted property. These properties are the same as traditional real estate, however the owners have failed to pay the state-mandated property tax.
If property taxes are not paid, then the county treasurer will seize the property and ultimately sell it at a public auction.
Amazingly, these properties sold at public auction will have a starting bid price of very close to the delinquent back taxes. The county will actually give the buyer a 60%, 70%, or 80% discount below the tax assessed value.
My savvy investor students research and track the 3,000+ counties that auction tax delinquent property. Their objective is to buy low and sell low, however they are trying to generate $25,000 – $50,000 on each deal. Soon you'll quickly see how this will relate to how to get a mortgage with no money down.
Seller Financing a Home
No down payment real estate has been available for years. My student investors buy tax defaulted property, and as part of the selling process, they offer installment payments. They could at the same time offer no down payment. This type of advertising will literally attract hundreds of buyers.
Whom are they attracting? Nationwide the credit reporting agency reports that 25% of all people who would like to buy are credit challenged. In other words, the bank is going to reject them because of a poor FICO score of 300-400.
Thousands want a property, and they are unable to finance due to the poor credit scores and their past histories. Many of them are searching for how to get a mortgage with no money down. There are few alternatives for these buyers. They need YOU to be the bank. When they discover your ad, they respond quickly.
I have a free gift for you that will show you how to profit with tax lien certificates and reveal the secrets of tax deed investing. Be sure to get your FREE gift today.
Financing a Home With an Installment Contract
Just like purchasing a car or a washer and dryer, our real estate can be sold with a contract. Yes, a simple installment contract. It's one of the easier ways for home buyers to potentially purchase with no money down, or at least with a small down payment.
My student investors attract clients with installment sales which is nothing more than a small down payment plus regular payments over a period of 10-15 years.
The buyers are desperate for installment sales. Their concern is a low down payment or no down payment. Your concern is will they pay you? To solve that problem we suggest an installment contract.
Notice I have not suggested that we sell the property and give them a deed. We create a contract, which could be $0 down or a small payment down and then accept payments for 5, 10, or 20 years, and we do not transfer the deed until the last payment has cleared the bank.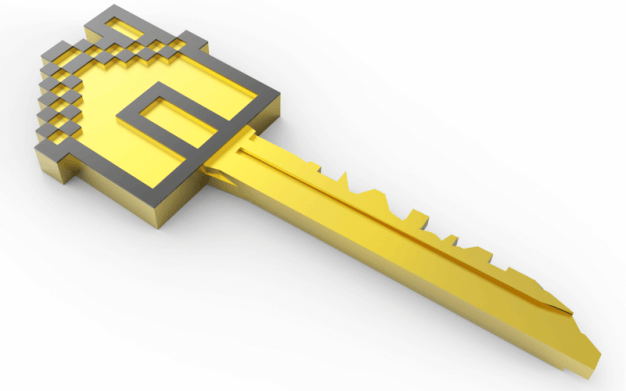 Profiting From Financing a Down Payment
Here's an example. Two students, Sonny and Marcia, are tracking auctions in Michigan. They find a property with a value of $55,000. They attend the auction and purchase as the highest bidder for only $8,000. They clean it up with minor repairs which costs another $4,000. So far their total investment is $12,000.
They advertise an installment sale, and they finance the down payment and 10 years of low payments for the buyer. The selling price is $35,000.
Let's look at the numbers:
Total investment $12,000
Sale price $35,000
That's $23,000 in profits, and they seller financed so that adds another $15,000 over the next 10 years. Add all this up. They invested $12,000 and earned $38,000 because they understood the concept of installment sales.
Because their buyer had no down payment, they just increased the monthly payments until the buyer had paid in a down payment.
Do as you see our client doing, purchase a $55,000 house for $8,000. Now you know the exit strategy is to buy low and sell low and collect the money.
Conclusion
We hope you enjoyed Ted's lesson, "How to Get a Mortgage With No Money Down"
An overlooked way to get a zero-down mortgage is by finding an owner willing to do seller financing for no money down. This can be a win-win for both buyer and seller.
If you're a real estate investor, a lucrative way to profit is by purchasing real estate at tax sales for 10 to 20 cents on the dollar, then reselling quickly for 50 to 60 cents on the dollar and offering seller financing.
If you'd like to know more about tax delinquent property investing, Ted Thomas provides full support and complete training with home study courses, Q&A webinars, live tutorials, workshops, web classes, and personal coaching with certified coaches.
Learn how to reap huge rewards from tax lien and tax deed investing! Get started today by taking advantage of this Free Gift from Ted. Act now, it costs you nothing and will give you a big head start!
Ted Thomas is America's Leading Authority on Tax Lien Certificates and Tax Deed Auctions, as well as a publisher and author of more than 30 books. His guidebooks on Real Estate have sold in four corners of the world. He has been teaching people just like you for over 30 years how to buy houses in good neighborhoods for pennies on the dollar. He teaches how to create wealth with minimum risk and easy-to-learn methods.