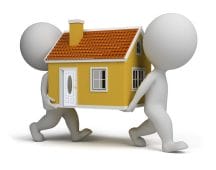 Learn how to make an offer when buying a short sale property that will be accepted by the bank.
If you are buying a short sale property, you probably want to know how to make an offer on a short sale.
Cash is King 
Cash is king. If you can walk in with the entire purchase price in hand, the bank is going to sit up and take notice. The bank won't have to worry about credit applications, your credit score, or wondering if it should make another loan on the property it's already taking a loss on.
Second-best is to walk into the bank pre-approved for a loan to make an offer on a short sale. If you have this loan commitment from a different bank, this is almost as good as having the entire purchase price. If the short sale bank is the one where your loan is pre-approved, that's still very good.
Regardless of how you'll pay for it, make a reasonable offer. Short sales are typically put on the market at 10 to 30 percent under fair market value. You can go in with a low offer, but that will probably be rejected. Find out what the bank is asking.
Take a look at the home and prepare an accurate estimate of repairs before making an offer. Do your homework. A FAQ list on how to make an offer on a short sale misses a few points, but this Freddie Mac report does have some important information, especially if you are working through Freddie Mac.
If you'd like to get started today, you can begin now at no cost by taking advantage of Ted's FREE Master Class. It's only about 1 hour of streaming video and will open your eyes to the incredible opportunities available in tax delinquent real estate investment.
The Down Payment
Big down payments rank very high on a list of ways on how to make an offer when buying a short sale. The more money you can put down, the more serious your offer will be taken. This shows you are serious about the investment you're trying to make.
First-time homebuyers can usually put down less than someone who has owned a house before or owns more than one now. Federal Housing Administration loans require 3.5 percent down.
Prepare to Wait
Since buying a short sale property is rarely a fast process, offer to put the down payment money into a trust or escrow account. This further proves you are serious about buying the house.
With the money in a secure account, the bank doesn't have to worry that your deposit won't be available when it's time to close the loan. You're also showing that you're not likely to walk away.
Assure the bank that you are willing to wait for the sale to be approved. A major problem in the short sale industry is buyers who come in ready to get a house, but leave when the short sale takes longer than they are willing to wait. This is a major source of frustration for bankers and real estate agents.
It's usual for a short sale to take more than a month to go through. If you walk in and say you're only willing to wait for 30 days or so, your offer is probably going to be rejected out of hand. The waiting game is just part of knowing how to make an offer when buying a short sale.
Agree to Fees
Offer to pay the closing costs. The homeowner in the short sale is trying to avoid paying anything more to the bank; this includes closing costs.
Some short sale buyers want the bank to cover the fees. Some don't say anything about that. If you walk in offering to pay closing costs, your application moves up. This tells the lender you know how to make an offer on a short sale.
Inspect, But Don't Demand
Inspecting the property is always a good idea when buying a short sale property. You need to know what kind of repairs and renovations, if any, you'll have to do if you buy the house. If you find work that needs to be done, plan on doing it.
Do not ask the bank to do the repair work. The lender is trying to get rid of a bad loan without spending any more money. Your request for the bank to do some work will probably get your offer rejected.
Get Help
Some real estate agents specialize in short sale properties. They are very familiar with how to make an offer when buying a short sale property. They have a relationship with area lenders, so the banks will take them seriously.
Approach one of these agents just like you'd handle a bank. Show them what you can spend, what you have as a down payment, and what kind of property you are looking for. They'll do searches for you and let you know when a bank contacts them to find short sale buyers.
Buying a Short Sale Property – Conclusion
If you want to successfully make an offer when buying a short sale property, you need to show the bank that you're serious. Going to the bank with cash or a pre-approved loan and agreeing to pay fees will give you an advantage.
Be prepared to wait since buying short sales isn't a quick process. Also, it's prudent to inspect the property before buying it, but don't expect the bank to make any repairs to the property for you.
There are real estate agents who specialize in short sales and can prove to be very helpful. They already have relationships at the banks and can help you make an offer on a short sale.
If you're interested in discount real estate and want to learn more, Ted Thomas has a unique system that provides support like no one else out there!
Tax liens and tax deeds can be even bigger bargains than short sales, and Ted has daily guidance tutorials that show students in real-time how to find tax-defaulted property auctions and how to research properties.
You can even ask questions and get answers on these live and interactive Guidance Tutorials. There really is no other Tax Defaulted Property Real Estate Investment program in the world that will give you support like Ted Thomas.
As a show of that support, Ted has a FREE gift for you, the "Safe Haven Investor System" (valued at $197). It's 2 streaming videos and a 100-page illustrated manual that teaches you about tax lien certificates & tax deeds.
Learn how to earn up to 36% interest or acquire properties for 10, 20, or 30 cents on the dollar with this home study course that's jam packed with information. Act now and get your Safe Haven course for FREE today.