The mysterious company accused of buying tax-defaulted property "like a machine" operates from mail drop boxes in Chicago. It lists no owners, no local office, and no website. It's represented by a law firm located on a mountainside estate in Vail, CO.
Elusive though they may be, they are considered to be more aggressive than other District of Columbia tax-defaulted property investors in recent years.
The mysterious company accused of aggressively buying tax-defaulted property is Aeon.
Backed by large banks and savvy lawyers, Aeon buys home liens (tax-defaulted properties) and then charges property owners thousands in fees to save their homes from foreclosure.
They're giving tax-defaulted property owners who use more diplomaticmethods a bad name.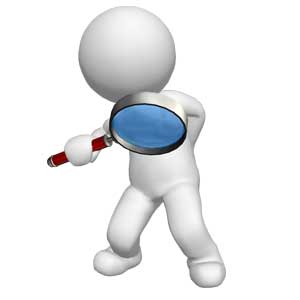 The city's attorney general has accused Aeon of predatory and unlawful practices and has been harshly judged for overbilling. Shrouded in corporate secrecy, the company pushed to foreclose on over 700 homes.
Thousands of tax-defaulted property investors follow statutory and county guidelines either to buy tax lien certificates, a document representing the amount of the tax bill or to bid on the deeds to tax-defaulted properties.
Oftentimes, this gives homeowners an opportunity to redeem their properties by paying tax bills, plus interest and penalties. The process is not set up to allow for maneuvers that closely represent extortion.
Want to learn how you can make big profits from bargain real estate? Would you like to buy homes for pennies on the dollar? Or earn double-digit interest rates? Learn how to secure your financial future with this FREE mini class today!
Beware the Scam of Obsure Tax Lien Companies
Aeon's story underscores how an obscure tax lien company can move from city to city with little government scrutiny, taking in millions from distressed homeowners.
They came into DC eight years ago sending threatening letters and demanding legal fees of $5,000 or more—often three times the tax debt.
At the same time, Aeon was moving across the country, leaving the same sort of destruction in their wake in Maryland, Kentucky, Ohio, and Iowa.
Among victims were a severely disabled woman in Cleveland and a man who was hospitalized at the time of an attempted foreclosure on a $2,000 tax bill.
Who Is Aeon?
Who is Aeon? In the District, city officials said they have never been able to determine who owns the company.
Three years ago, DC lawyers challenged the firm in court to divulge its owners. The company refused, even filing for a protective order to stop the city from digging deeper.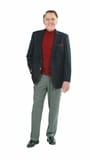 Buying Tax-Defaulted Property the Ethical Way
Buying tax-defaulted property, when done ethically, can be a very lucrative income source, especially for people looking to build or pad their retirement income. Not only is it legal, but it is a very ethical practice, as well as very low risk for the investor. So don't let giants like Aeon sway you to avoid this investment stream opportunity. I urge you to educate yourself about tax-lien investing (in tax-defaulted property).
Need to know more about buying homes for back taxes? I offer a series of instructional videos which discuss tax sales and short sales risks in my must-see video, "Truth About Tax Liens Certificate" at my website www.tedthomas.com
The website even offers a series of free videos which don't require an email to access. The complete list of videos covers tax sales in all 50 states and Washington DC.
As with any property you are considering purchasing from a tax-defaulted or tax deed auction, we strongly encourage you to do your due diligence homework before you buy. A great starting point and easy-to-use resource for all homework is Zillow.com. 
Want to learn how you can make big profits with bargain real estate? Want to buy homes for pennies on the dollar? Or earn outrageous interest rates? Retire rich? Then don't miss this FREE Mini Class!