Today I'm answering your question, "What is a tax lien?" and the topics I'm going to cover are:
Want to learn how to purchase bargain real estate online? Would you like to buy mortgage-free property for pennies on the dollar? Or earn double-digit interest rates secured by real estate? Then you don't want to miss this FREE Mini Course.
Tax Lien Definition
The simple answer to "What's a tax lien?" is:  It's an obligation a delinquent taxpayer has to the local government (typically a county or other local municipality) to pay past-due taxes on property.
These liens are offered for sale to investors, typically at a government auction. By law, the local government must collect the money needed to provide local government services from each property owner.
Is Tax Lien Investing Safe?
For the investor, this system provides a safe, secure and predictable investment in government-issued tax lien certificates with maximum annual interest rates, set by the state government, which can be 18% or more annually.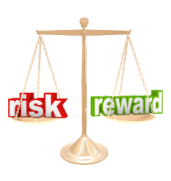 The state of Illinois pays up to 36%. Compare that to bank certificate of deposit interest rates.
Tax liens pay interest rates high enough to make them an excellent hedge against inflation.
95% to 97% of tax delinquent property owners will redeem the tax lien certificate. In other words, they will pay the back taxes plus interest. This makes tax liens an excellent passive investment.
What Happens if Delinquent Taxes Are Not Paid?
What happens if the tax lien certificate is not redeemed?
When investing, you are making an investment secured by the real estate on which the taxes are due.
If the delinquent taxes are not paid you can get possession of the property for only the past due taxes and fees… basically for pennies on the dollar!
That means that if you bought a tax lien certificate and the property taxes are not paid, you could end up owning the property for just the back taxes and fees owed to the local government. You also get the property mortgage-free.
So, what is a tax lien?  It's considered by many to be the safest investment you can make.
Learn How to Invest in Tax Liens
Tax liens are among the rare investments that are both low risk and high yielding. Tax liens pay interest rates up to 36%, and if you don't get paid, you get the property without a mortgage.
Most of the time the tax lien certificate will be redeemed, and the tax lien investor will be paid.
If you're looking for a safe, high yielding, passive investment that's secured by real estate, tax liens fit the bill.
If you'd like to know more about tax lien investing, Ted Thomas provides full support and complete training with home study courses, Q&A webinars, live tutorials, workshops, web classes, and personal coaching with certified coaches.
Learn how to reap huge rewards from tax lien and tax deed investing in US real estate! Get started today by taking advantage of Ted's Free Master Class! Act now, it costs you nothing and will give you a big head start!
Ted Thomas is America's Leading Authority on Tax Lien Certificates and Tax Deed Auctions, as well as a publisher and author of more than 30 books. His guidebooks on Real Estate have sold in four corners of the world. He has been teaching people just like you for over 30 years how to buy houses in good neighborhoods for pennies on the dollar. He teaches how to create wealth with minimum risk and easy-to-learn methods.