A real estate expert answers the question, "What is a short sale?"
The housing market bust saw a lot of people asking this question. The quick answer is that a short sale is when a property is sold for less than what is owed. But that doesn't do much to explain it. An example is the best way to answer what is a short sale?
Get your FREE Safe Haven Investor System course (a $197 value) to learn how to earn interest rates as high as 36% and purchase real estate for 10, 20, and 30 cents on the dollar.
WHAT IS A SHORT SALE?
How does the short sale work? John and Jane have a house, and they owe $100,000 on the house. For whatever reason, they are not going to keep making payments on the house.
They try to sell the house, but they can only get $90,000 for it. Because this is less than they owe, if they sell, they will owe the mortgage company another $10,000.
They heard about a way to sell the house, at a loss, and not owe the mortgage company any money.
They ask what is a short sale, and what is the process of a short sale? The mortgage company explains the short sale process. Then, John and Jane negotiate with the loan holder.
Both sides agree to sell the house for $90,000. John and Jane sell the house, but do not have any equity to take away. The mortgage company takes a paper loss of $10,000. The actual loss may be different, depending on several factors.
WHAT IS A SHORT SALE'S PROS AND CONS?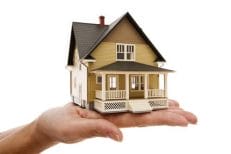 In asking what is a short sale, John and Jane also learn some of the benefits and drawbacks to this.
What is a short sale's benefits?
• They are no longer paying for the house. Maybe they can't afford the mortgage payments. Maybe they have to move because of other reasons.
• What is a short sale vs foreclosure? A short sale may go on their credit report, but it will not be as negative as a foreclosure. Depending on the negotiations, the sale may not be a negative mark on John and Jane's credit.
• The mortgage company does not have to go through the expensive and drawn-out process of a foreclosure.
• Because the house sells, the mortgage company does not have to be concerned with upkeep, maintenance and taxes on a house it acquired through foreclosure.
• Foreclosed homes often sell for even less than what a short sale generates. The mortgage company may lose money, but it loses less with this kind of transaction.
What is a short sale's negatives?
• John and Jane do not have any money from the sale. Typically homeowners realize a net with a home sale from the equity they have in the house.
• Depending on the negotiations, John and Jane may have a black mark on their credit report for several years.
• The mortgage company is losing money.
WHY INVEST?
Is it a good idea to buy a short sale house? A short sale can put you in a home, or give you an investment property, for below-market price. But you still need to do due diligence to make sure the home is worth the money when buying a short sale home.
If at all possible, take a walk-through of the house or get someone you trust to do this for you.
CONCLUSION
What is a short sale in real estate? It's when a home owner who is financially distressed sells their house for less than the amount owed on their mortgage after receiving approval from the bank.
A short sale has its pros and cons. Some benefits to the seller are getting out from under mortgage payments they can no longer afford and doing less harm to their credit rating, since a short sale is not as negative as a foreclosure.
On the negative side, the property owner won't receive any money from short selling the home and will receive a negative mark on their credit report.
For short sale buyers, it is a way to acquire a property at a discount. Just don't buy without inspecting the property first and be aware that the short sale process can take time.
If you'd like to know more about bargain real estate investing, Ted Thomas is a specialist in distressed property and has decades of experience investing in foreclosures, short sales, and tax defaulted properties.
Over 30 years ago, Ted discovered tax lien and tax deed investing and realized how lucrative it is, and it's also recession-proof. Tax liens pay returns of up to 36% and are secured by real estate, and tax defaulted property can be purchased at deep discounts.
Ted Thomas is America's leading authority on tax lien certificates and tax defaulted property investing. He's been showing people how to invest in tax liens and tax deeds for over 25 years and is famous for teaching his students how to make 6-figure incomes within a year of finishing training.
Ted Thomas provides full support with home study courses, one-on-one coaching programs, live tutorials, Q&A webinars, web classes and workshops.
If you're serious about bargain real estate investing, Ted has a FREE gift for you, the Safe Haven Investor System course (valued at $197).
Safe Haven is 2 hours of streaming videos and a 100-page illustrated manual that teaches you all about tax lien & tax deed investing, how to avoid risk, and reveals the inside secrets of how people are doing exactly what you want to do, getting great real estate bargains.
To learn more about this little-known method of investing that's making people wealthy, get your FREE Safe Haven course today.