According to Google, Ted Thomas has helped many people achieve their financial goals with safe and secure real estate investing.
Bill Williams, from A Cut Above Video, caught up with Ted at his Florida office and was determined to find out how Ted Thomas was able to achieve a 4.9+ Google Trust Rating in the murky world of real estate investing.
Want to learn how to purchase bargain real estate? Would you like to buy mortgage-free property for pennies on the dollar? Or earn double-digit interest rates secured by real estate? Then take advantage of this FREE Gift.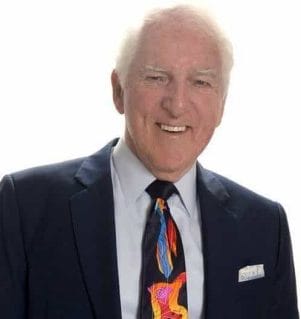 Why You Can Trust Ted Thomas
-Bill: Ted, I know that for over 30 years, you've been helping people succeed in the real estate industry in a very special way. Before I get to that, what were you doing before real estate, and why did you become so involved in it?
-Ted:  After serving in the military my first real job was as an airline pilot for Aloha Airlines in Honolulu, Hawaii but when I found out how lucrative being in business yourself can be, I made a dramatic change. I said, "I've got to get into a business and go out and start making some real money."
-So, what I did is I went to California, and I started a real estate business. Over time, I bought thousands of apartment units and small office buildings in California, Arizona, and Nevada, and that business grew and grew until 1986.  Right then, I was thinking 'Wow, I have it made, I can relax in style.  But just as the saying goes, 'When Men Plan, God Laughs.'
-Bill: What happened?
-Ted: The markets crashed, just like they did in 2008 and 2009. We're talking about values dropping by 30%, 40% and more. Boy, I decided right then and there:  No more speculating for me.  I didn't want to be in that position again.
-I can assure you that, in a market crash, you can learn a lot and quickly about foreclosures. At the time, the losses were painful, but it was a blessing in disguise, as I got in the tax lien certificate and tax deed business after that, a recession and crash-proof business.
-Bill: Talking about foreclosures, tax lien certificates, and tax deeds, you wrote a few books about those?
-Ted: Yes. My first real estate book about foreclosure has stayed in the bookstores for 12 years, but because the foreclosure market goes through changes due to laws and market conditions, I decided to write new books, rather than constantly updating them.
-Funny, one day, I got a call from a media source, telling me I was a 'bestselling author'!  I'll admit, I was humbled, they gave me the award at the Hard Rock Café in Times Square.  Soon I found myself on stage with the likes of Donald Trump, Robert Kiyosaki, Suze Orman, and Tony Robbins, to mention a few.
-Bill: I guess when you do things like that, pretty quickly the newspapers and the press starts finding out about you since they love people that talk about making money in controversial or unknown 'secret' ways.
-Ted: That's true, Bill, soon I found myself being interviewed on CNN, CNBC, and hundreds of radio stations and television stations across the states.  But you know what I really love to do.  I love to teach people how to do this.
-Bill: Why is that?
-Ted: Because, first, real estate CAN be a great business IF people learn the 'insider' methods, and Bill, I'm talking now about going well beyond foreclosures. We're talking about something so safe, so secure, and so profitable, that when you learn how to do it right, I guarantee you'll never look back.
-Bill: And that's…
-Ted: Tax Lien Certificates and Tax Deeds auctions.
-Very soon I was, and am, I might say, America's Tax Lien Certificate and Tax Foreclosure Authority.  In the industry, I'm known as the go-to guy when people want to discover how to invest in secure government certificates that pay 16% and 18%. I've created dozens of programs about tax liens and deeds, including everything from guidebooks to newsletters to seminars.
-Bill: How about keeping folks current?
-Ted: Great question.  I also host the Imagine Wealth Without Risk podcast.  These are great little audios that people can freely listen to.  My goal is to help people achieve the freedom to relax, travel, and fulfill their dreams through predictable, certain, and secure methods for investing.
-I share my knowledge of tax lien certificates and tax deeds and talk with guests from a variety of areas who have built their wealth and legacies with as little risk as possible.  And Bill, I just love to do this and 'spill the beans' and show people how they can take advantage of what is just sitting out there in the open, but yet, virtually no one knows about.
-Bill: Besides being a best-selling author and speaker, what else have you done to accelerate to make this as fool-proof as possible?
-Ted: You know, as an author, I kept getting feedback from my loyal readers, they wanted more, they wanted something more than words in a book: they wanted a real, step-by-step blueprint a practical 'how-to' program.  So, we created a complete home study course.
-Bill: Tell me more.
-Ted: My home study course is considered, if I may say, the definitive guide and the standard for the industry.  It has taught over 75,000 people.  Without bragging, that home study program and materials are international bestsellers and draw clients from across the globe in both Europe and South America, as well as Canada and, of course, here in the States.
-Bill: Thanks, Ted, I appreciate your time, and we'll catch up again soon.
Conclusion
A final word from Bill Williams: Ted's Reference and Membership Library is one of a kind and is the single largest, searchable database for Tax Lien Certificates, Foreclosures, Tax Auctions, Tax Sale Lists, Bank Owned Property, Bankruptcies, and government properties.  The database includes information for over 3,000 counties and county-equivalents in the 50 states and District of Columbia. Plus over 10,000 direct links to County Treasurers, Tax Collectors, Tax Assessors, Marshals, Sheriff, and Constable sites.
With a 4.9+ Google Trust Rating, Ted Thomas is your trusted source.
If you'd like to learn how to reap huge rewards from tax delinquent property investing, Ted Thomas provides full support and complete training with home study courses, Q&A webinars, live tutorials, workshops, web classes, and personal coaching with certified coaches.
Get started today by taking advantage of this Free Gift from Ted. Act now, it costs you nothing and will give you a big head start!
Ted Thomas is America's Leading Authority on Tax Lien Certificates and Tax Deed Auctions, as well as a publisher and author of more than 30 books. His guidebooks on Real Estate have sold in four corners of the world. He has been teaching people just like you for over 30 years how to buy houses in good neighborhoods for pennies on the dollar. He teaches how to create wealth with minimum risk and easy-to-learn methods.
Ted Thomas has a 4.9+ Google Trust Rating.