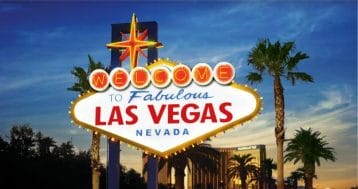 Las Vegas short sale specialist Ted Thomas offers expert advice for getting deals in the
Vegas housing market
. The housing market bust in the mid-2000's hammering Las Vegas harder than most part of the country. A savvy Las Vegas
short sale
specialist likely profited from the Las Vegas short sale investment opportunity. Right now, the Las Vegas housing market is white hot and those same Las Vegas short sale specialists are watching closely because following every boom is another bust. And every savvy investor knows a housing bust can equal opportunity. In order to become a Las Vegas
short sale specialist
, you need to understand a few things about housing bubbles and busts, and how you can benefit from the (mostly) predictable cycle.
Las Vegas Short Sale – What is a Housing Bubble?
A housing bubble  happens when the price of buying a home sharply rises. This will happen when the demand for homes is so high, there aren't enough houses on the market to meet the demand. The initial rise attracts investors who hope to profit from the rising prices. This further increases demand and prices, causing the bubble to continue to stretch and grow.
At some point, homes become so inflated and overvalued that the price of  buying one becomes unsustainable. Demand decreases, but the supply continues to increase. Housing prices come crashing down and the housing bubble bursts.
Las Vegas Short Sale – What Happens When the Bubble Bursts?
After the crash of the mid-2000's, millions of people became financially distressed and their homes were worth less than what they owed on their mortgages. To avoid foreclosure, many chose to sell their properties to a third party (not the bank) and the money from the sale went straight to the bank. This is called a short sale – when the money for the sale is less than what is owing on the mortgage. The bank then makes the choice to either forgive the remaining amount of the mortgage, or go after the homeowner for the remainder of it. This is your chance to become a Las Vegas short sale specialist and pick up a home for less than market value. Why is investing in short sales especially lucrative in Las Vegas? There are a few specifics that make Las Vegas different than most other real estate markets. A Las Vegas short sale specialist can make a tidy profit by understanding why.
Las Vegas Short Sale – What Makes Vegas Unique?
People move in and out of Las Vegas regularly. The population changes so much and so often that the telephone book is printed twice a year. This means a lot of people are always looking for a place to live. So, the rental market is tremendous. A housing bust hurts the credit scores of a lot of Las Vegas residents so they can't buy houses on the market. For an investor, there is more good news in this area. The cost of living (except what people pay for rent) is very cheap. Lower food costs and lower utilities mean people can spend more on rent.
Las Vegas Short Sale – More Good News For You
During a bust, a lot of people buy property they can't really afford and don't want to manage. This means property goes back on the market at discount prices as the absentee owners try to get out from under a mortgage. This means banks have a lot of unwanted property in their portfolios. Add to this, investors are looking to sell what they have. It becomes a buyer's market, especially for a Las Vegas short sale specialist.
Las Vegas Short Sale – Tips
Short sale investing is a way to make money in real estate, but be aware that the process can be slow. You'll want to already have the money or a pre-approved loan available when you approach the bank. Be sure to inspect the property and make a note of any repairs needed. Then make your offer, but keep in mind that an offer that's too low is unlikely to be accepted.
Las Vegas Short Sale – Conclusion
If you're investigating short sale investing because you're interested in picking up nice homes in good neighborhoods at bargain prices, there is an alternative that many real estate experts consider to be superior, and that's 
tax defaulted property
 investing. If you want to learn how to buy a mortgage-free home for pennies on the dollar or earn double-digit interest rates secured by real estate, then sign up for Ted's
FREE mini class!