Where to Start
If you're wondering how to change your mindset for success, a positive approach is a good place to start. I'm not a doctor or a psychologist or a paid counselor. And I don't have a couch in my office. But decades in business has taught me that my attitude and mindset make a difference. 
For me, mindset towards life and especially towards other people can make significant differences in my business results.  What about you? What's your vision? What do you dream about for the future? That's always a good place to start. 
If you are surrounded by negative minded people, they will hinder even stop your progress towards success.  Many that I've talked to have a workplace filled with others who are drama-filled failures. This environment will kill your result. It's time to change your environment if you expect success long term.
What Path Do You Want to Follow?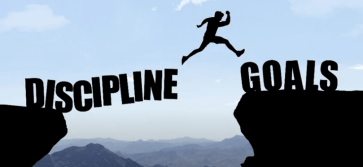 What is your goal?  What's your purpose? What contribution do you want to make to your family to society and to life? If you have no vision and no goal, your life will be empty. You're in a row boat in the middle of the lake and you only have one oar. 
Make life easy for yourself. Identify a person and a path to follow.  No one is going to rescue you.  Move away from negative people.  
If you want to succeed, you need associate and be around positive people.  When you surround yourself with positive people, they will build your self-esteem and build your confidence.  Keep in mind, if someone else can do xxx and you are willing to learn and be trained, then you can do xxx. 
My Personal Journey
In my workshops and with my learning materials, I teach and guide and mentor others so they can be successful with tax lien certificates and tax defaulted property investing.  
To do that, I always reveal to them how others were successful before them.  Primarily others that I've trained who are now making $25,000, and even $50,000 in months working on one transaction.  This exposure to successful people silently allows the new comer to absorb and realize they can do the same. 
My objective is to inspire excite and so others that are already doing what they want to do and they will be successful. Why not you?  This isn't magic. Success and building wealth is using specific strategies and techniques. Sometimes, I call it a formula. It's really just a tool that makes the training all work.  It's a simple system.  Step-by-step, like following a road map.
It's not easy.  Everything doesn't work the first time. So what!?! Just fail forward fast. And then try again – don't stonewall and become rigid and be afraid of failure. Learn the lessons. Make the mistakes. Of course, you'll be embarrassed. Of course, it's stupid. But once you recognize mistakes and learn from them, you succeed. Or at least you get a lot closer to success with each failure.  
Fail Forward Fast
It's tough to accept criticism however, if your mindset is feedback is coming, it's meant to help me improve my performance.  
The journey to success is filled with failures.  If your mindset is: "failure is testing and feedback, and learning what not to do", you'll grow.  Testing allows you to stay positive and continue to think of your vision and your dream. Failure will help you become more determined. Perseverance requires you think of where you are today and where you want to be in the future. 
There's No Quick Fix
Promoters, sales people and the internet guru's all want you to believe this will happen quickly.  They say ridiculous things like…
In 121 days, you will be able to quit your job on your terms and make money using a laptop sitting in a coffee shop and you'll be upwardly mobile with plenty of money.
OMG! Let's be realistic. You are probably not going from rags to riches in 121 days.  Why? 
Life happens. The whole country could experience an economic recession.  Or the politicians could print so much money, we have inflation that destroys the currency.  People you rely on fail.  And they don't perform as they promised.  121 days is not going to happen. So what? Take the long view so your mindset can be controlled by you. 
Keep your job. Develop a vision. Take small steps forward. In time, you'll reach your goal. This is how to change your mindset for success.
An Opportunity For You
Here's an opportunity I discovered and I'll share with you. This is an almost-hidden market that could generate big dollars for you so you can take care of your family and your future.  It requires only a small amount of money to get started. And you could follow in my footsteps and do the same as I have.  The business I discovered was over 200 years old and is low risk if you learn how to keep it that way. It doesn't require you bet your savings account.
This business is a subset of the traditional real estate business.
Across the United States, there are 100 million real estate properties. Each year, a few of the people who live in those properties will pass away. And if they have no relatives, the property will just sit and no one will pay the taxes.  Other people just walk away and abandon property.  Many will have difficulty paying taxes because they have sickness and they have doctor bills to pay. My point is thousands of properties nationwide will go into tax default.  That means the local county has a problem. Not collecting taxes means no revenue.  
The legislature of the state has created and solved the problem.  They authorize the county to confiscate those delinquent properties and then resell those properties at a public auction.  The county discounts the price 60%, 70%, 80% to sell quickly.  
When I discovered I could buy real estate for 60%, 70% or 80% discounts, my life changed.  Think about this. The local government does not want abandoned properties across the county side.  The tax collector must have money to run the local government.  The tax delinquent properties are sold at auction with no mortgage or deed of trust loan.  
You and I can buy used and sometimes abused properties for 10 and 20 cents starting bid at public auctions.  
Here's a vision.  You pay 20 cents on the dollar for $100,000 property. That means you invested $20,000.  The treasurer will give you a deed to the property. If you sell for 60 cents on the dollar.  WOW, for a $40,000 profit.
How long does it take you to make $40,000 working at your job? 
If you'd like to get started today, you can begin now at no cost by taking advantage of Ted's FREE Master Class. It's only about 1 hour of streaming video and will open your eyes to the incredible opportunities available in tax delinquent real estate investment.