As people contemplate how to be your own boss and make good money, it is important to weigh the matter carefully from all angles. It certainly can be done, and it is incredibly rewarding. However, according to the Small Business Administration (SBA) which is an offshoot of the United States federal government, 80% of all businesses will fail in the first 5 years and of the 20% survivors, 80% of those businesses will also fail in the subsequent 5 years.  If you do the math, that's a 96% failure rate.  
In this article, we will discuss how to avoid being on the failing side of those statistics, and I'll share with you a business venture that is open to anyone, is nearly risk-free, and can be very profitable.
But first, let's discuss what it really means to be your own boss – or entrepreneur – and make good money.
Realistic Expectations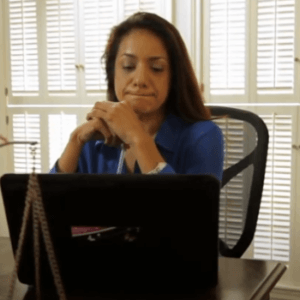 To start with, you must avoid the winner-take-all businesses. This is where the odds are stacked against you.  That means only a small percentage of the businesses enjoy the lions share of the rewards. These end up as monopolies where everyone else goes home tired and broke and the winner takes all makes all the money.
For example, book publishing. A few authors make millions of dollars selling books.  90% will sell thousands of copies. It's the same with the tech business. A few dominate like Amazon. They take the lions share and they are the biggest and unfortunately, they control major e-commerce.  No matter how skilled or financially capable you are, you can't compete. 
For sure, you've heard of someone getting rich with what they developed in a new product. I'm very excited for those people.  But what you don't hear about is the 10,000 or 20,000 people who worked hard for years and didn't even get their money back.  Why am I saying this?
My point is the winners are sugar coated.  You only have a few winners.  Don't play the game when the odds are stacked against you. Business is not Las Vegas. 
This does not mean you can't make it big.  My response is you can make it big but not by copy-catting.  You must differentiate and develop unique problem-solving products. 
A Unique Business Idea
I promised to share with you a business venture that is open to anyone, is nearly risk-free, and can be very profitable. This business is my top suggestion for how to be your own boss.
For 30 years I've been an entrepreneur working from home and I discovered a little known and highly lucrative subset of the traditional real estate business.  
My discovery wasn't something new to the business world. It was a subset of the traditional real estate business which most people consider houses, residential lots, small farms, small office buildings, but mostly homes.  They also think about real estate agents, brokers and title companies. That's the traditional business.
I wanted to know how to be my own boss and achieve financial independence, so when I finally woke up and discovered tax liens and tax deeds, I was shocked and the more I investigated, the more excited I became.
Tax Liens and Tax Deeds
Investing in tax liens and tax deeds is fairly simple. It works like this:
Local governments, which we call county governments and municipalities, have employees like school teachers and fire fighters and a sheriff and police department. These employees must be paid. 
To pay for these people, the state legislature, which is the government body that runs the state, mandates that the local county supervisors or county commissioners to have a treasurer to levy property taxes to collect property taxes and if they cannot collect property taxes, the treasurer is authorized by the legislature to seize the delinquent property.
The treasurer confiscates the property and then evicts the tenant or owner and finally, the treasurer sells the property at a public auction which they announce on the county website and in the newspaper. 
The treasurer sets the sale price to sell the property quickly.  The tax assessor has assessed the property however, the treasurer will discount the sales price 60%, 70%, 80% below the tax value.  They do that to facilitate a quick fast sale.  
The auction property will be sold to the highest bidder without a mortgage or a deed of trust loan. The county treasurer is authorized by the state legislature to cancel or wipe out the mortgage and the deed of trust loan.  The auction purchaser receives a treasury deed to the property with no mortgage or deed of trust loan.
Best Practices for Tax-Defaulted Property Investing
If you are contemplating how to be your own boss and are considering investing in tax liens or tax deeds, there are some things to keep in mind.
In all 3000+ counties across the United States, local governments will have dozens, sometimes hundreds or thousands of properties to auction every year.  Some of the properties are junk. Don't buy junk. Many are used and abused and will require some clean up and maybe some fix up.   
For example, a buildable residential lot in a nice subdivision may have a value of $50,000 according to the assessor.  However, at the public auction, starting bid might only be 5 cents on the dollar. If you were the high bidder at 20 cents on the dollar, you would own a $50,000 lot for $10,000.
What would you do to cash out? Advertise on Craig's list or eBay or Zillow.  Contact a broker. Put it on the MLS system. Use Zillow or Trulia. Or put signs on the property.  Here's the example broken down: 
Tax assessed value $50,000

Quick Sale Price $25,000

Your investment $10,000

Your profit $15,000
Wow, $15,000 profit potential!  Nice deal: low risk, high reward.  For over 200 years the government locally has been selling tax defaulted real estate. You would never worry about having a boss. 
If you are seriously considering how to be your own boss, then I have a free gift for you: a 1-hour, streaming-video mini course that will teach you the secrets of one of the safest high yielding investments available and how to generate cash flow in real estate.
If you've decided it's time to take charge of your financial future, then this Free Course is the best way to get yourself started on the road to success!